It's summertime, and what better time to explore the European and French hillside and vineyards for a picnic. From flavorful sardines to fruit jams, there's so much to explore inside the European pantry for that summer picnic basket. And for those who aren't able to make it over, there are ways to taste some of the flavors of Europe without traveling there.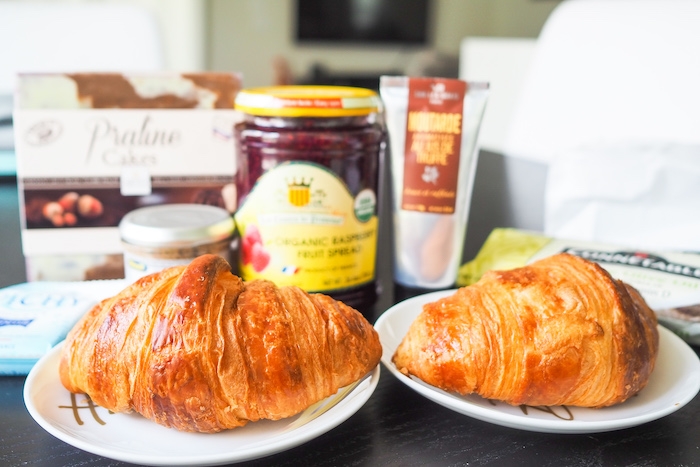 Orchestrated by The French Food and Drink Federation (ANIA), and funded in part by the European Union, the European Taste Experience Campaign was set up to create awareness for the variety of European products available on the U.S. market and to suggest ways that American consumers can incorporate those into their diets, recipes and lifestyles.
The food processing industry is the #1 industrial sector in France in terms of revenue and employment: "ANIA supports more than 17,000 companies daily in developing healthy, safe and sustainable products for local and export markets."
Their marketing campaign can be found through searching for the hashtags #EuropeanTaste and #EnjoyItsFromEurope. As part of this campaign, they sent to us a box of various specialty foods from France which you may find perfect for a picnic.
Here's Five Ingredients of a French Picnic
1. Henaff – Pork Liver Confit with Black Peppercorn – A rich and creamy recipe made withpork liver, cognac and black peppercorn, all natural.
A leading manufacturer of tinned foods since 1907, Hénaff is now indisputably the leader of tinned pates and rillettes in France through a unique and distinctive quality policy. As a family-run independent company in the very west of Brittany, Hénaff owes its success to their quality of the products they manufacture, the outstanding professional integrity of their workers, and the dedicated commitment of their management to developing the region and respecting the environment.
Henaff company is a family-owned companies that produce premium quality, stable shelf-life (4 years) products from France. They manage the entire process, starting in the slaughterhouse, using only premium cuts of pork such as ham and fillet in their recipes. The results of this company processes is exceptionally high-quality gourmet products. The products pair perfectly with cheese, charcuterie appetizers, and a glass of wine. As shelf-stable consumables, they would make a perfect addition to gourmet a gift basket.
2. Connetable – Wild-Caught Sardines in Olive Oil
French sardines are so unlike other sardines found in the U.S. and other places, larger fish yet with a lighter, less fishy taste. In operation for over 150 years (founded in 1853), Connetable is one of the oldest canneries in the world. A tradition of quality has remained with the family run company through generations even to this day with every fish being gutted by hand to maintain its flavour before being carefully hand packed, Connetable combine both traditional and modern methods of manufacturing through the production. A variety of tinned fish in attractive packaging is available including sardines, tuna, mackerel, anchovy, trout and salmon. Connétable is certified by the Marine Stewardship Council meaning all their products are sustainable and benefits the marine environment whilst also providing great quality food.
3. SUR LES QUAIS – Mustard with Truffle Oil – Perfect For Sandwiches
Perfect for sandwiches, this mustard with truffle oil is made by Sur Les Quais, a brand of delicatessen and gourmet created by enthusiasts of good, beautiful and travel – founded in 1999 in Paris, capital of gastronomy and crossroads of culinary worlds.
4. Les Comtes de Provence – Organic Raspberry Fruit Spread with seeds
This sweet fruit spread is perfect on a fresh French croissant, with a nice texture from the seeds in the spread. Since 1986, "Les Comtes de Provence" has been recognized and rewarded at the highest level with the "Entreprise du Patrimoine Vivant" (Living Heritage Company) label, as a showcase for French know-how all over the world.
Fruit is placed at the heart of their culinary creations, fruit as a never-ending source of delicious or diet recipes and the image of French and Mediterranean culinary lifestyle.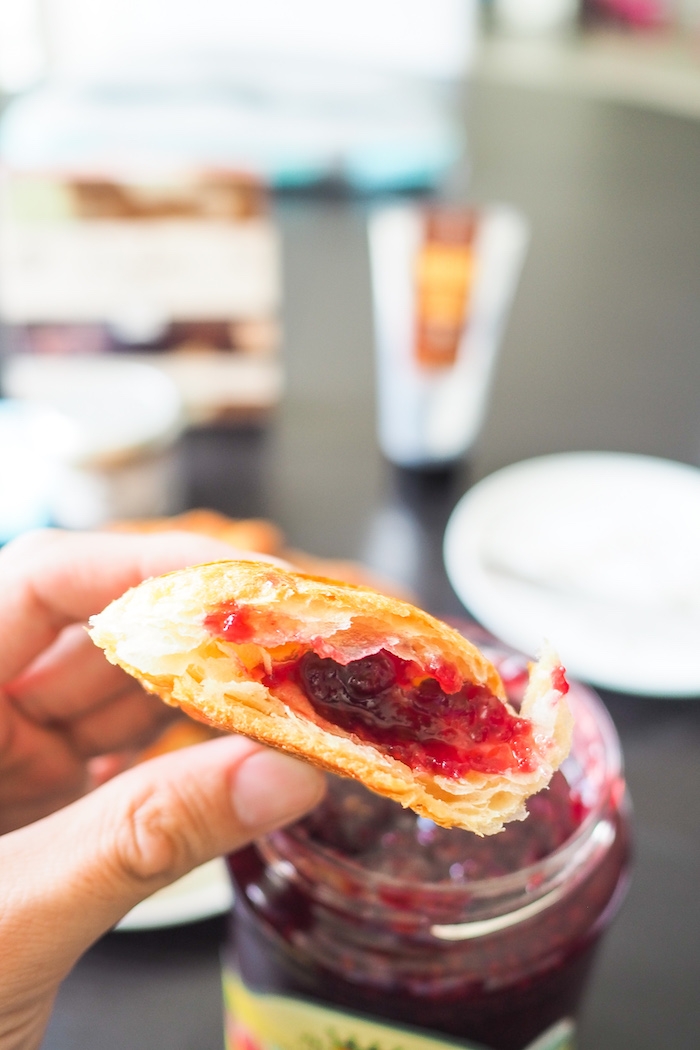 Les Comtes de Provence provides you a complete range of fruit base products : Mediterranean Jams, "Old-Fashioned" Jams, Organic Jam, Traditional "Pure fruit" Compotes, Organic and Provencal Honeys, Culinary Preserves, Diet Jams.
5. Vichy Pastilles – Mints
End the picnic with a refreshing Vichy Pastilles, a French confectionery produced in the town of Vichy, department of Allier, France. These mints have been made in Vichy since 1828, when a local pharmacist figured out how to extract the minerals from the town's famous thermal waters. He mixed the extract with sugar and natural mint flavors, and produced the tablet. A favorite of the Empress Eugenie, the octogonal pastilles were immensely popular in the nineteenth century, not only for their reputed ability to cure heartburn but for their fresh minty flavor. The vogue for thermal waters has passed, but the candies remain, a testament of their tastiness. Nowadays, they include sugar and are flavoured with mint, lemon, or aniseed.
For more information, visit https://events-export.businessfrance.fr/europeantaste-us/home/