We were invited to join Margot, aka The Wandering Maven, for a media event at Eola General. A couple blocks over from Lake Eola, you will find a quaint, little 1937 building turned restaurant (previously occupied by The Handy Pantry) reminiscent of a general store. Complete with picnic tables outside, it's the perfect spot to enjoy coffee and breakfast, lunch sandwiches, and charcuterie boards with wine.
If you need your morning cup of coffee, stop on by for some delicious coffee, cold brew, or my favorite, the coconut cold brew, from their vendor Wavelength Coffee. 
The popular neighborhood choices are their snack boards which we were able to sample. Their three "boards" include the Daily Cheese Sampler, House-Made Jerky Plate, and the Pickle Plate.
The Cheese Sampler offers selections by La Femme du Fromage, which you may have seen at East End Market. The House-Made Jerky Plate includes marinated beef jerky, pickled chow, and boiled peanuts. And the Pickle Plate is an array of house made pickles with lemon aioli and mustard.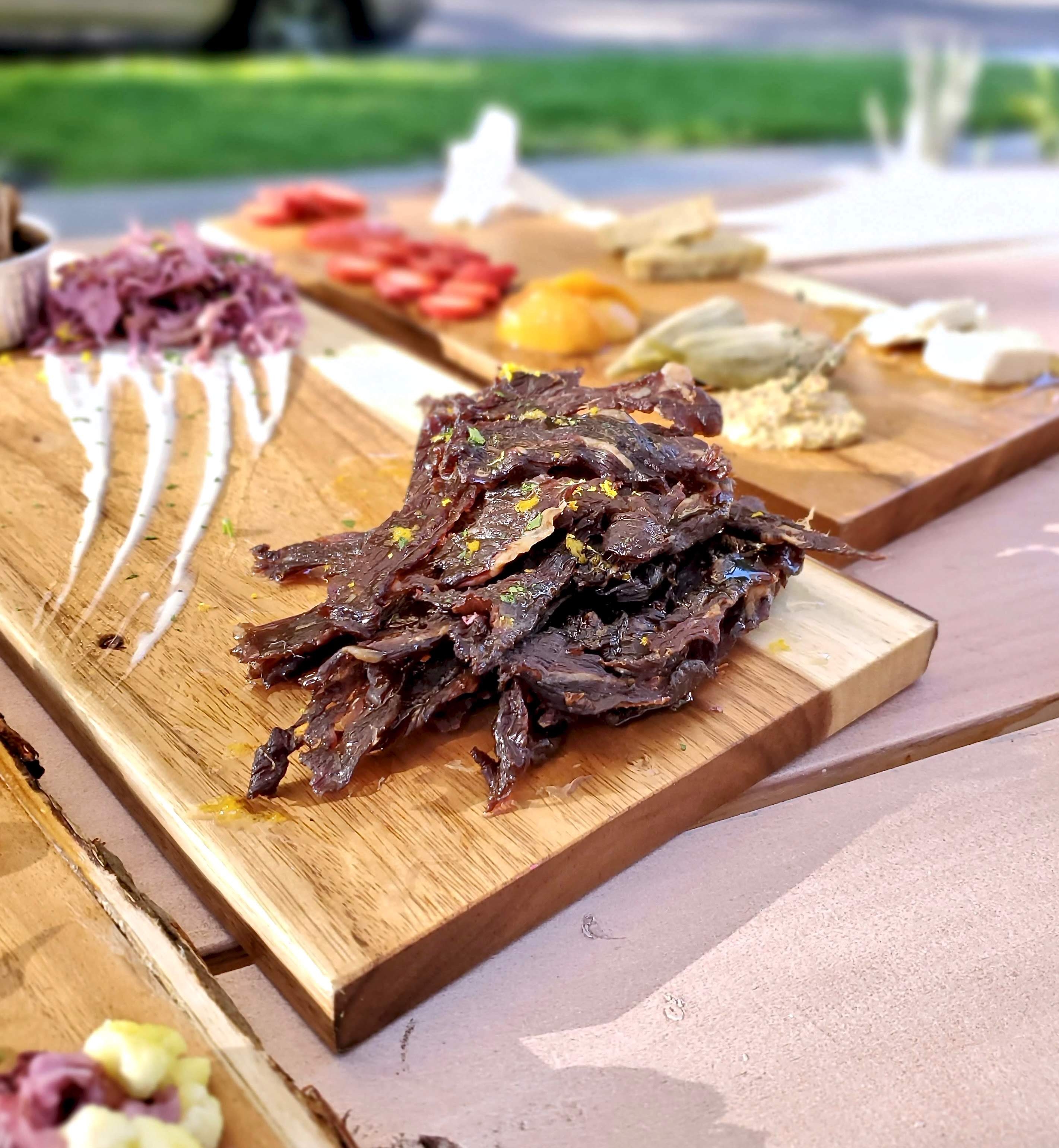 My personal favorites were easily all the cheeses and marinated jerky. You can also enjoy a nice white wine or rose from Eola General's partner Curate Art + Wine while on the patio with your snack board!
All of their sandwiches come with kettle chips and one side. With the popular options like The General (chicken and waffle sandwich), The Bagel (scrambled eggs, bacon, cheese, arugula, and aioli), and Buffalo Cauli (Buffalo Cauliflower, braised greens, seasoned tomatoes, and citrus cilantro cashew sauce), it's easy to find a favorite. 
Mine happened to be the French Dip complete with house roast beef, caramelized onions, cheese, horseradish creme and au jus on the side. I loved how the French bread was perfectly toasted and there was not too much, so it did not over power the fillings. The combination of roast beef along with the melted cheese was delicious especially dipped in the au jus. I was pleasantly surprised with how tasty the kettle chips were. They had the right amount of crisp with a light seasoning to pair well with any sandwich. Other side options include boiled peanuts, southern slaw, potato/chicken/tuna salad, or fruit salad.
Eola General is all about supporting local business so they will be partnering with a new vendor soon called Swan City Bagels. They are a craft bagel & schmear start-up, so you will definitely want to stay tuned. Stop on by the "one stop picnic shop" for a lovely family and pet-friendly experience.