We were invited to Four Seasons Resort Orlando to celebrate Global Wellness Day today with Ravello Chef Will Johnson and special guest Carly Paige, a local nutrition health coach and plant-based cooking instructor.
They hosted a complimentary healthy cooking demonstration and prepared health-conscious dishes featuring recipes from Carly's book, Simply Swapped Everyday, with a focus on simplifying healthier eating habits for the at-home chef.  We were really impressed with the ease of making each dish as well as the taste.  Everything we tried was delicious and we were happy to know that they were all healthy too.
Pictures below:
Zesty lemon energy bites appetizer
Sweet potato toasts topped with guacamole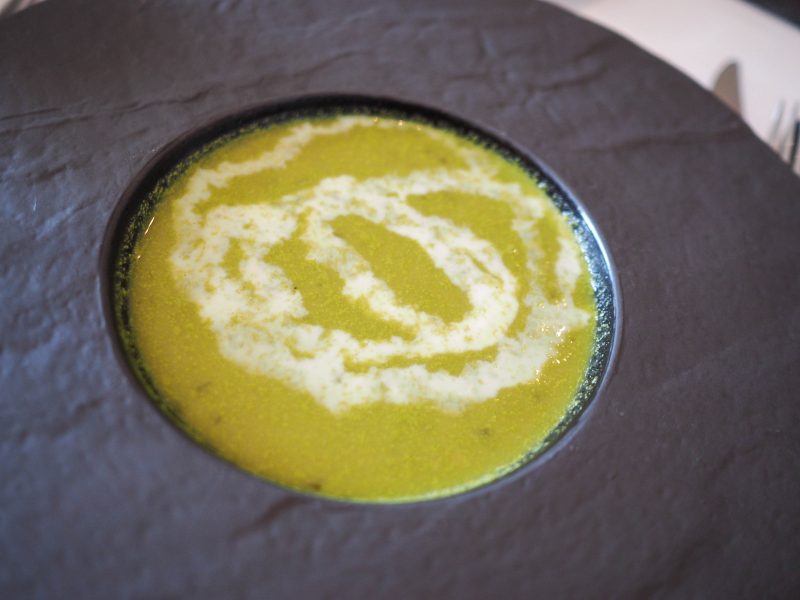 Creamy Asparagus and Pea Soup – asparagus, English peas, shallots, garlic, coconut milk, vegetable broth, chives, parsley
Thai Mason Jar Salad
Edamame, shredded carrots, red bell pepper, red cabbage, green onions, quinoa, shredded romaine, almond Thai dressing
The beautiful and talented Carly Paige showing us how to make a healthy dessert.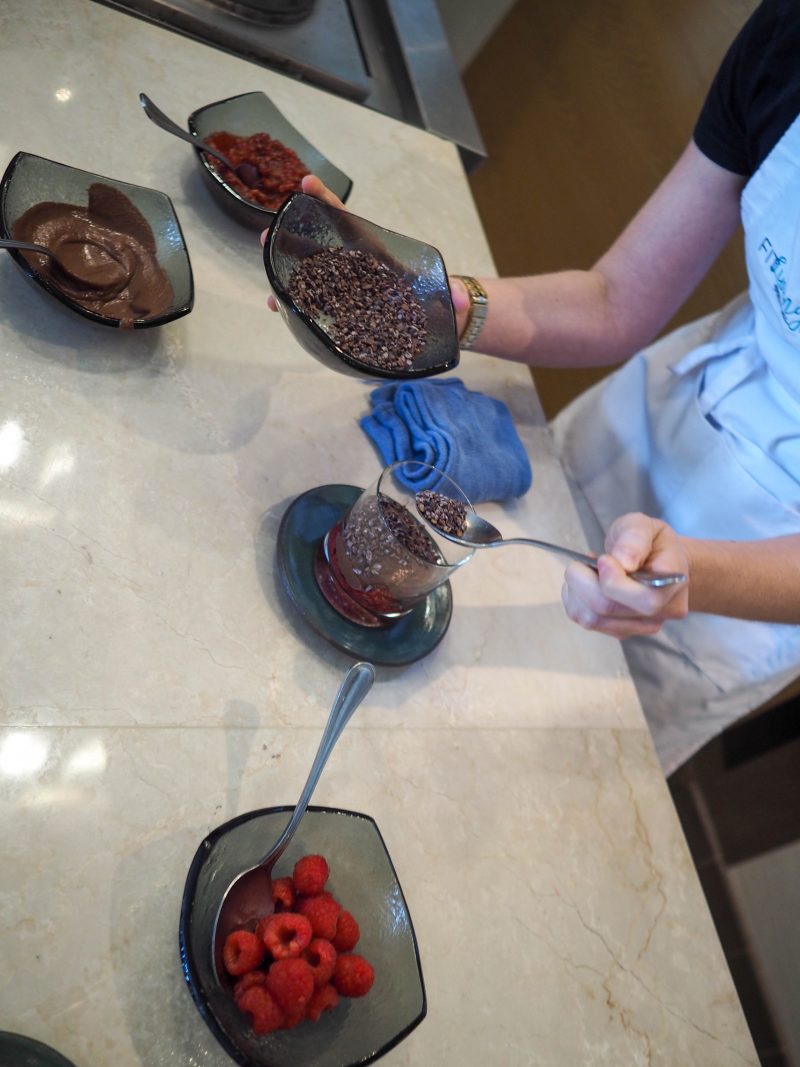 Berries & Chocolate Cashew Cream – Raspberries, chia seeds, cashews, maple syrup, cacao powder, vanilla extract, lemon juice
The resort also offered an array of complimentary fitness classes throughout the day.
Four Seasons Orlando hosts this annual event every year so be sure to follow them on social media to stay up-to-date on upcoming events.
Ravello at Four Seasons Resort Orlando
10100 Dream Tree Blvd Orlando, FL 32836
(407) 313-6161