We were invited to attend Mockingbird's inaugural pop-up dinner hosted at the Emeril Lagasse Kitchen in College Park.  Mockingbird is a seven-course tasting menu directed by Chef Albert DeSue and his team of chefs focusing on creating progressive Florida cuisine using local, sustainable ingredients.
Chef Albert DeSue is a creative and enthusiastic chef who loves the rush of being in a kitchen.  He leads by example and tries to create a serious but fun environment to work in while fostering a great dining experience for his guests.  His career goal is to prove that he is one of the best chefs in Central Florida and to take Orlando's food scene to the next level.
Reservations can be made here: mockingbirdcfl.com/reservations-mockingbird
Here are scenes inside the Mockingbird Dinner: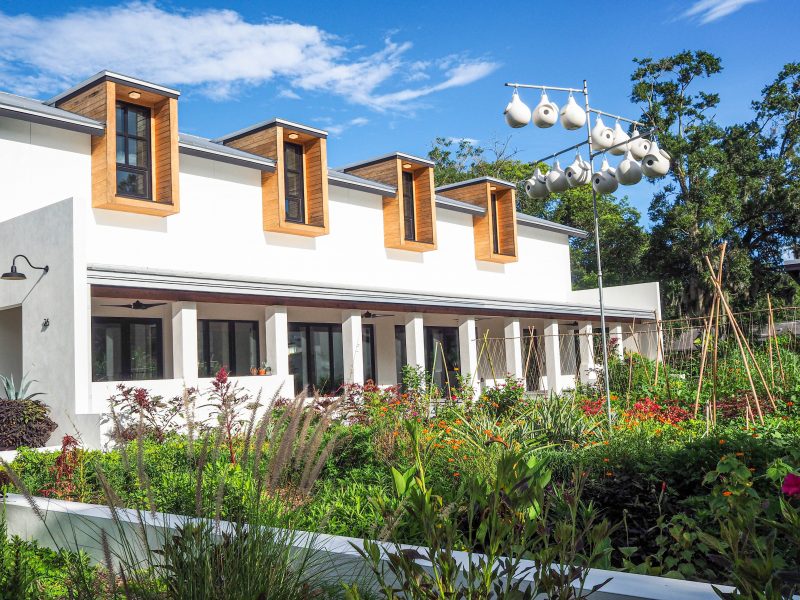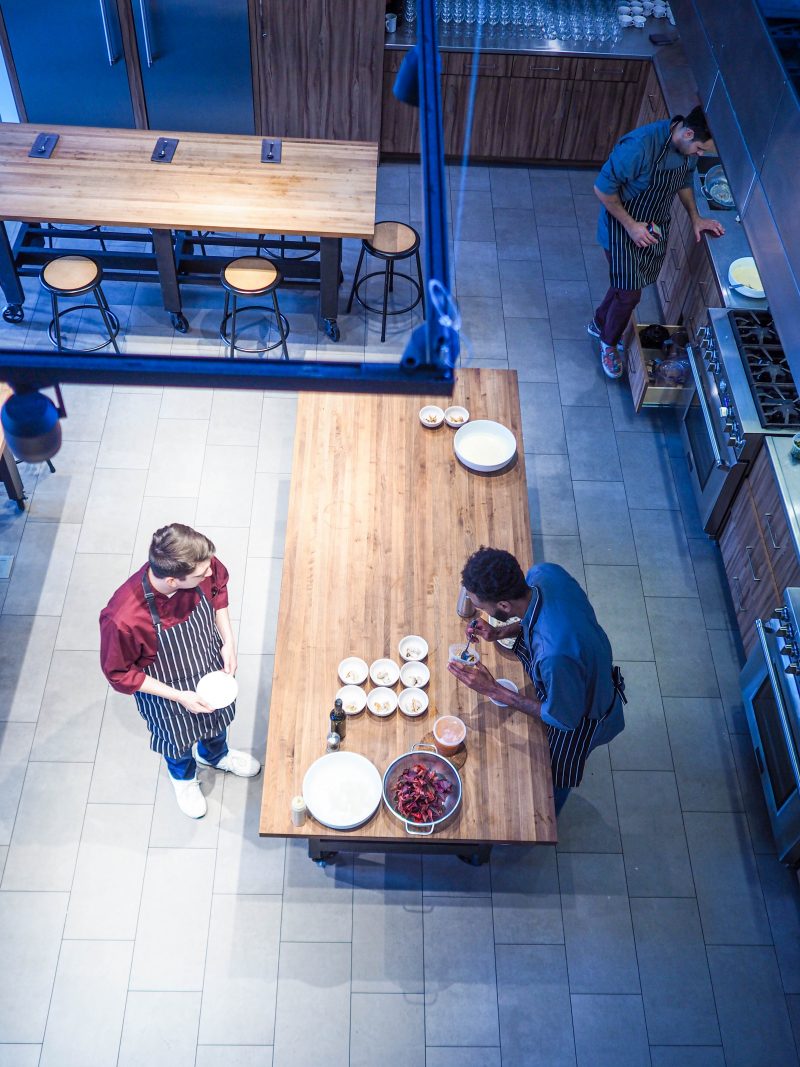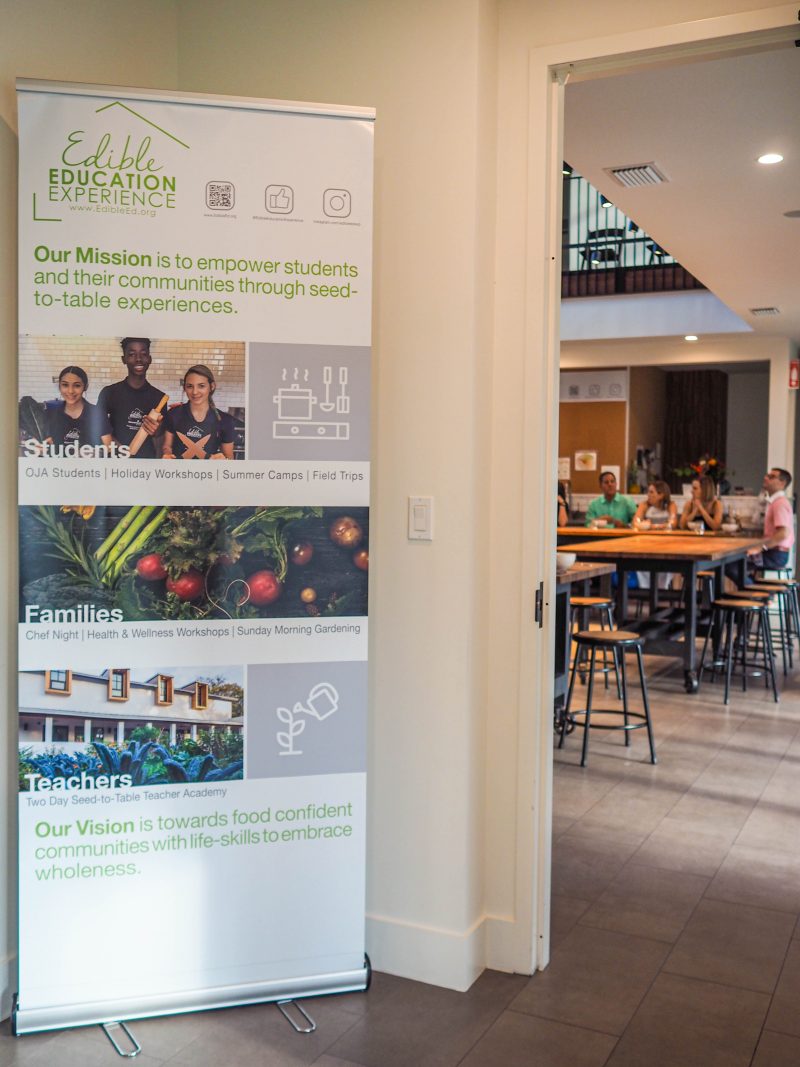 Caramelized sweet corn tart
Crab salad on brioche toast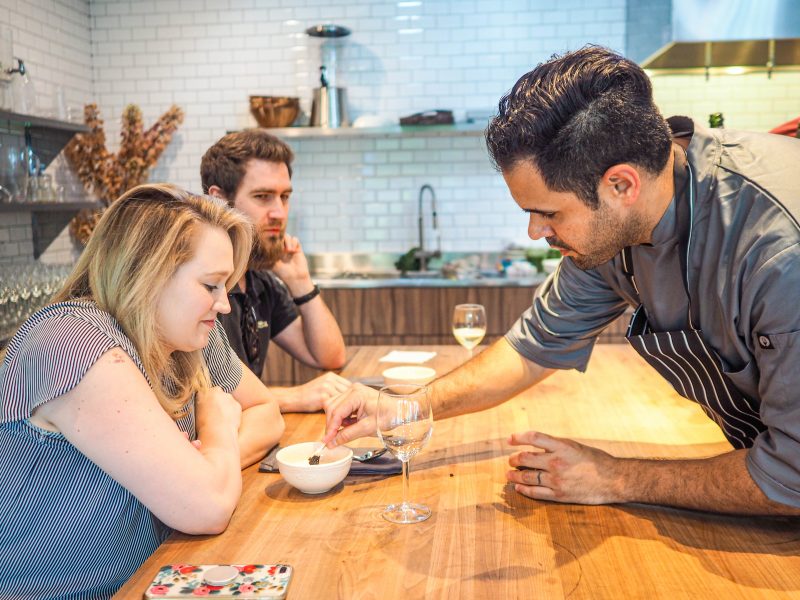 Gulf coast oysters, ocean mousse, roasted oyster mushroom, caviar 
Summer salad, macerated star fruit, fried okra, banana pepper, cucumber, black eye peas, amaranth, peach vinaigrette, Florida avocado
Ocean broth, Mexican squash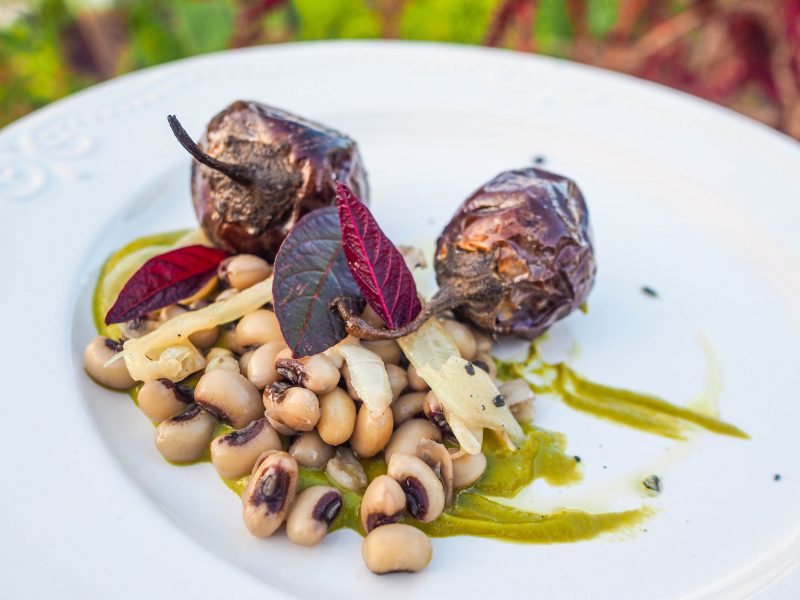 Grilled eggplant, black eye peas, caramelized onions, green sauce, amaranth, cranberry hibiscus leaf
Seared red snapper, black bean puree, caramelized onions, roasted paplano peppers, rice papper chip, cilantro sauce
Roasted chuck roast, roasted cauliflower, 2 toned sweet corn, cauliflower greens 
Semi dehydrated pineapple, pineapple broth, semi sweet gelato with farm butter shortbread and local macerated starfruit
It was an outstanding experience from start to finish.  Highly recommended!
Mockingbird at Emeril Lagasse Kitchen
26 E King St. Orlando, FL 32804
407-310-8897
info@mockingbirdcfl.comns-mockingbird