Chef Alex began his journey in the culinary world at the age of 15 working with his dad, who is also a chef. Alex helped in opening many restaurants in and out of Florida before he decided to open his own in June 2019 – Alex's Fresh Kitchen. Now, he has his parents by his side to help with his dreams.
His dad, Chef Alexander Diaz is temporarily helping until Chef Alex gets into his own groove. Chef Alex's mom, Deborah McDowell, bakes the best goods I have ever tasted and they're all gluten-free.
Deborah began her adventures with gluten-free treats when she discovered her wife being gluten sensitive. You should try her Gluten-Free Blueberry Muffins… they grill them before serving you and they are to die for.
Not only are the baked goods gluten-free, but Chef Alex can make his dishes gluten-free too. With any food allergies or sensitivities you may have, Chef Alex can make adjustments to his dishes to make it possible for you to enjoy with the freshest ingredients possible.
Chef Alex has Mini Chicken Waffles served on a skewer with vanilla sauce and infused vanilla maple syrup before being garnished with a caramel crunch and chives. The mini waffles are already sweet, but not too sweet. This was the first time I've had chicken and waffles. Chef Alex did NOT disappoint.
Chef Alex makes a bomb diggity Fried Green Tomato Salad with fresh green tomatoes fried to perfection, served on a bed of leafy greens, pecans and remoulade vinaigrette. This was also the first time I had fried green tomatoes, and I also fell in love with it as I did with Chef Alex's Mini Chicken Waffles dish. Chef Alex's fried green tomato slices are crispy in each bite with nice notes of flavors.
The Steak Frites are two free range eggs any style, 6 oz rib-eye served with fries and demi sauce. Along with all of the dishes we've tried so far, including this one, Chef Alex doesn't stop surprising me with his culinary knowledge and expertise in making things just the way I like my dishes.
After enjoying his dishes, Chef Alex decided on making us a special and unique dessert. This dessert is his take on a creme brûlée, but with blueberries, mango and blackberries.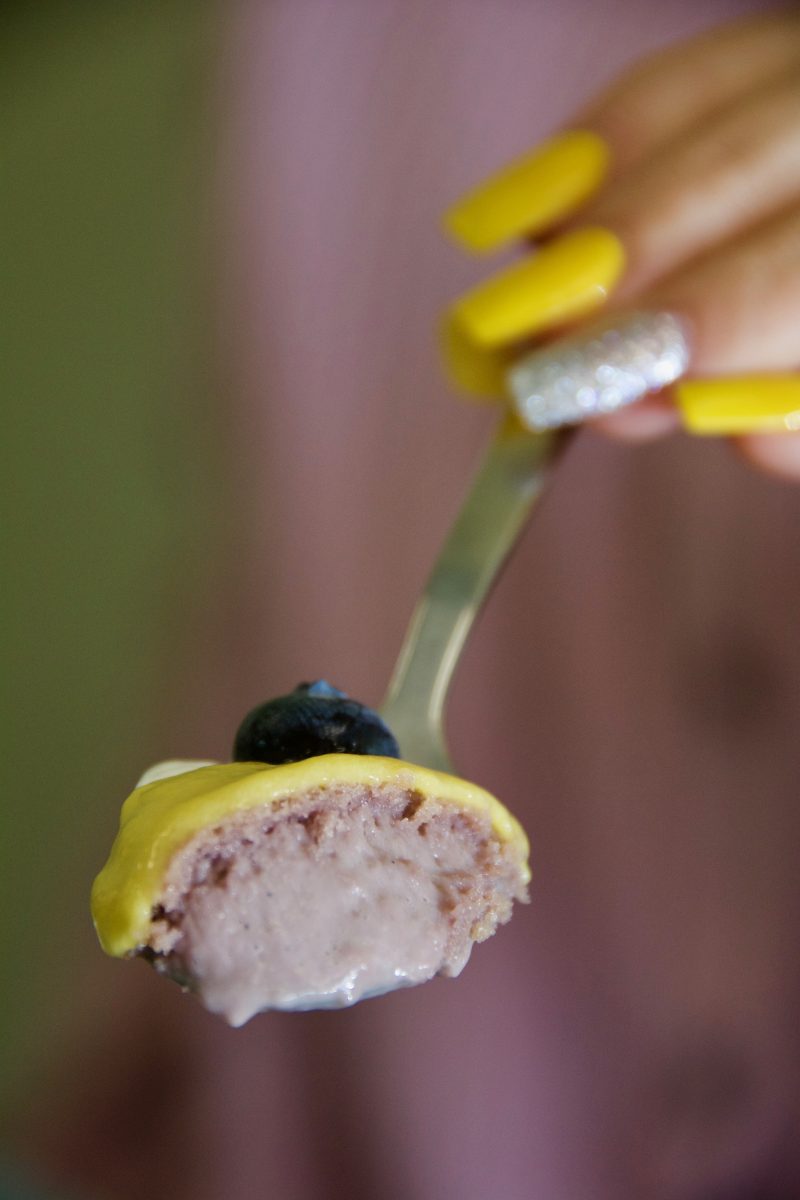 Each bite is fresh and smooth. Nice for a hot summer day. Good thing there's an unlimited number of those days in Florida for us to enjoy bites like this one.
For more information, stop by Alex's Fresh Kitchen yourself.
Hours:
Thursday-Sunday 7am-3pm
Closed Mondays
Location:
1015 SR 436 Suite 109, Casselberry, Fl. 32707