We were invited to Paradiso 37 in Disney Springs to celebrate their 10 year anniversary and try some eclectic dishes from their new menu that features North, Central, and South America culture.
Paradiso 37, named after the 37 countries of the Americas, offers great food, a gorgeous view of the lake and hot air balloon ride, and high-energy entertainment and dancing every night.
They are famous for its tequila bar, 29º beer and a wide selection of craft cocktails which were also offered at the event.
Caipirinha making by Yessica
Executive Sous Chef Mo Lakmichi and Chef Aldo
Here are some classic menu items and new menu items from Paradiso 37:
Chips & Guacamole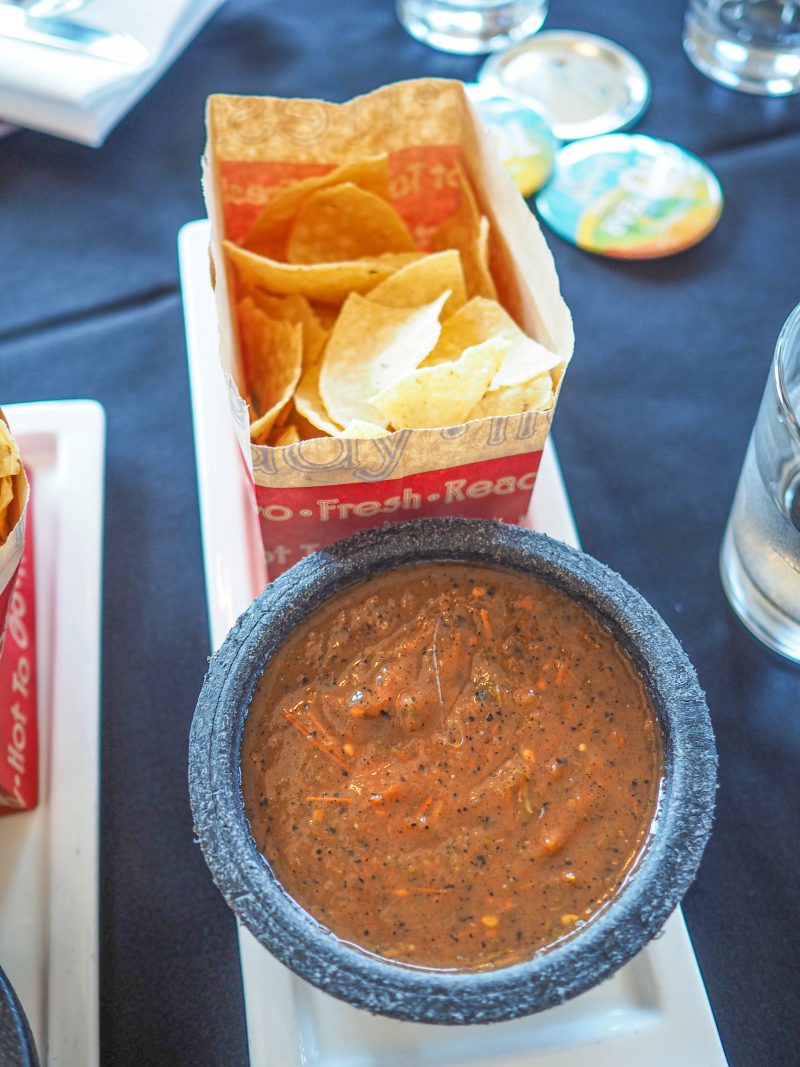 Chips & Salsa
South American Crazy Corn – fire roasted corn on the cob, aji amarillo, P37 cheese
Chorizo Meatballs (NEW!) – five spicy beef n' pork chorizo meatballs, 3-pepper tomato sofrito
3 Lil Pig Sliders (NEW!) – slow roasted pork, grilled pineapple, whiskey BBQ sauce, served with a side of fries
Tomato Basil Flatbread – roasted tomato, P37 cheese, basil
Shrimp & Pineapple Flatbread (NEW!) – grilled pineapple, poblano, red pepper, P37 cheese, BBQ shrimp
Poutine – P37 fries, cheese curds, roasted garlic gravy, and topped with braised beef
P37 Tropical Salad (NEW!) – fresh pineapple, bacon, and toasted coconut with pineapple vinaigrette
Brasas Chicken Tacos– grilled chicken, salsa, roast corn pico, queso blanco, chipotle crema, cilantro
Baja Fish Tacos (NEW!) – crispy battered seasonal white fish, flour tortillas, cabbage slaw, corn salsa and cilantro lime crema
Garlic Butter Steak & Shrimp (NEW!) – 6 oz. grilled steak and shrimp, garlic herbed butter, roasted veggies, mashed potatoes
Churros – Large rings of cinnamon n' sugar dusted churros, caramel and chocolate dipping sauces
Warm Beignets & Sweet Cream – Fried with spiced sugar, cinnamon and cloves, topped with toasted almonds, choice of dark chocolate or caramel sauce
Seasonal fruit sorbets.  Really delicious!
My favorite dishes were the Poutine because the fries were crispy, golden and delicious.   The cheese curds, roasted garlic gravy, and braised beef toppings took the fries to another level.  The new Garlic Butter Steak & Shrimp was the perfect entrée, I have no complaints on this surf 'n' turf, I highly recommend it.  The seasonal fruit sorbets was light and refreshing, they were a hit at my table; a really refreshing dessert.
Paradiso 37
1590 Buena Vista Dr, Orlando, FL 32836
(407) 934-3700
paradiso37.com