A new authentic Cuban restaurant joins East Orlando in Central Florida – Cuba 1800s. Outside, it looks small. Inside, it's very spacious with plenty of tables and chairs, stage, and areas that display all the delicious bites.
You can start with the grains, beans and protein as they plate it all up for you in front of your memorized eyes.
Next comes the potatoes, tamales and other hot sides you'd like to add to your plate.
Before you pay, you'll get a chance to add some cold sides. Walking through, you may want to buy all the delicious and beautiful food items. Until then, check out what we tried and what we like.
This is roasted pork served on white rice. The white rice is seasoned and topped with the slices of roasted pork carved in front of you.
The rice is soft, while the pork is tender and flavorful. My favorite part is the skin.
White rice with black beans and shredded beef. The shredded beef is SO flavorful, like all of the other food items on the menu. This means that it'll be delicious no matter what you decide on ordering.
The tamales come steaming hot and you have to be careful when opening it. It's the perfect temperature for each bite once you get to the actual tamale.
The croquettes are made with protein on the inside and is very crispy on the outside. This is a wonderful Cuban version of mozzarella sticks, but with protein and more flavors.
On the side, you can have any option you'd like. Like I did with these fried pork chunks and fried yucca fries. Both can be enjoyed on their own or with one of the dipping sauces offered. I'd definitely order both again and recommend that you try them too.
The avocado salad is to die for and I HIGHLY recommend it! It is so fresh and has notes of lime and cilantro, which makes it so great and refreshing delivered by the smooth avocado and juicy tomato bites.
Chicharrónes! Fried pork belly or fried pork rinds are a way to a girl's heart. Her arteries may be clogged, but this sure is a great way to her heart. So crispy, yet so tender. It's very enjoyable with or without lime juice.
Of course, they have adorably wrapped guava and cheese for purchase. Looks absolutely fresh and is chilled with the cold sides.
Aside from plated dishes, there are also sandwiches like this steak sandwich. Perfectly marinated steak with fresh vegetables between perfectly baked Cuban bread.
There are sweet cakes and flan in another fridge. You can enjoy a slice on your own or with others if they're lucky you love them enough to share.
My favorites are these pastelitos – guava and cheese, guava, and coconut. They have the right consistency of crispiness and the right amount of filling that provides sweetness. On top, they also have a thin sugar glaze.
Along with the pastelitos, you can't go wrong with a cafe con leche made with Bustelo coffee.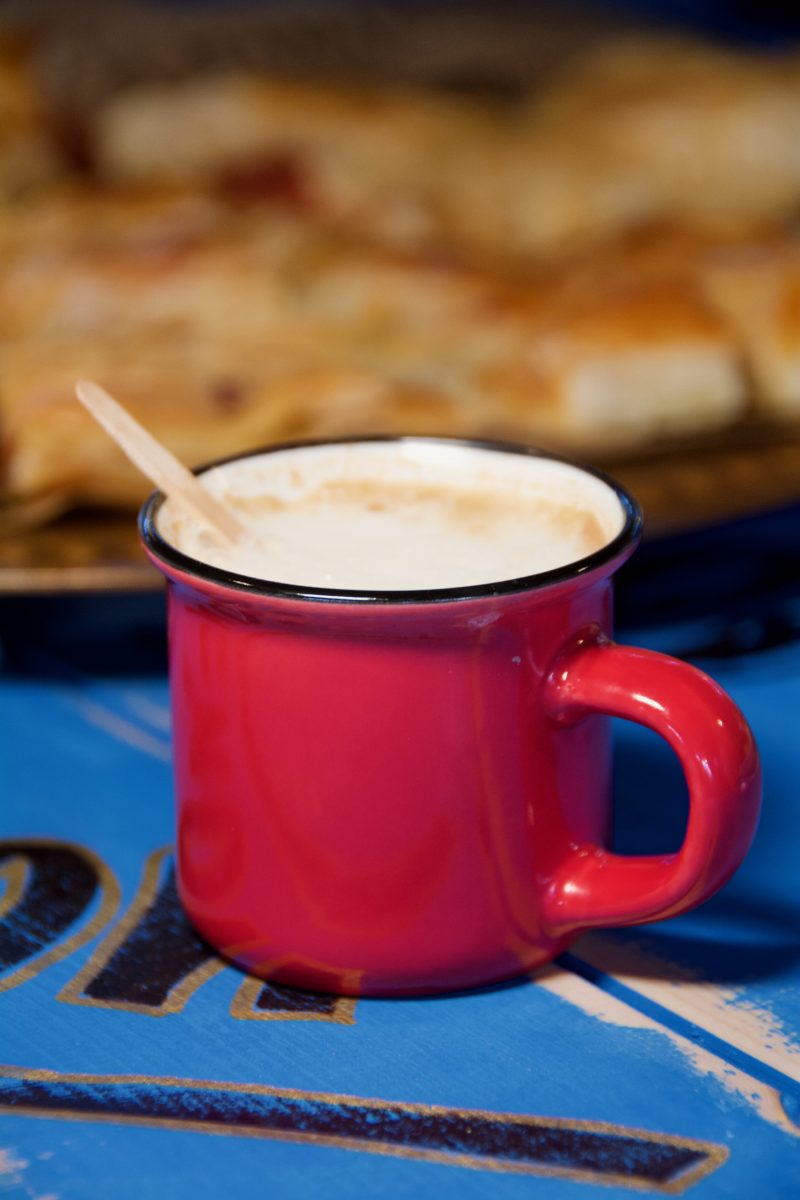 What's even better is if you get a cortadito with some milk froth and sugar. It's an espresso drink made with Bustelo espresso. It's served in a little espresso cup and all you need to fuel you for the day.
Later in the day and you don't want coffee? They also serve wine, beer and other drinks. Not to mention, their fresh juices are also refreshing on a hot Florida day.
For more information, check them out on Facebook, Instagram or Yelp.