Chef Nick of Ocean Prime in Orlando, FL sat down with us and answered a few questions about himself. Would you like to get to know your local chef a little better?
Where did you grow up?
I grew up in Winter Springs, Florida, but was born in Miami.
Who/what inspired you to become a chef and why?
My father and grandfather both worked in the industry and worked in the kitchen as chefs. My father decided to go a different path, but he was a chef for quite some time. I also wouldn't be in this field if my mom didn't give me a little nudge to go a different route in my life. Where I was wasn't really working out, and she said "Well, you've been in kitchens since you were 15 and I think it's something you should try to pursue." So I owe a lot of my experience to my mom, because I don't know if I would have gone after this path without her.
What is your all-time favorite dish in general?
Anything my Cuban grandmother cooks.
What is your all-time favorite dish at Ocean Prime?
That's not an easy choice for me to make when I'm so personally proud of all of the dishes we serve.  If I had to pick one though, I'd say the local Florida Grouper that's served with lobster and gnocchi.  I love that it combines two premium seafood items into one dish and that the local grouper and the lobster work so well together making for a really balanced dish that is savory with a touch of sweet.   I recommend it with a glass of sauvignon blanc.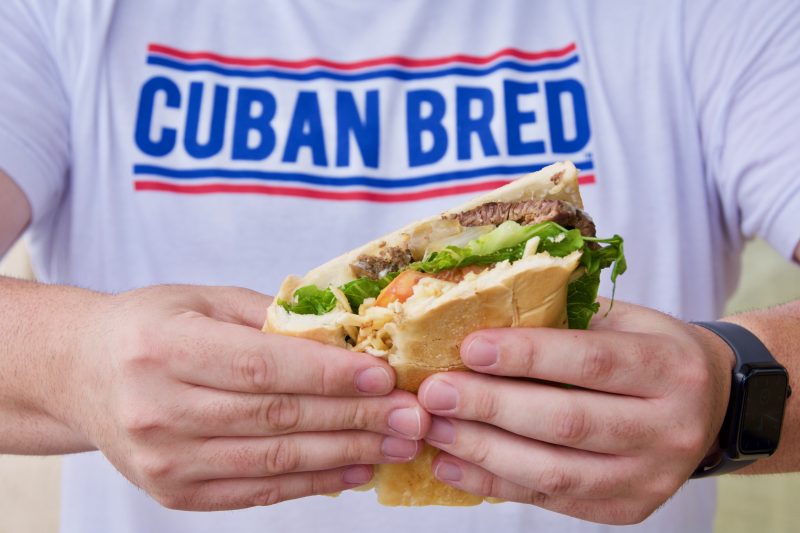 What is your go-to meal when you're low on time?
A hot, pressed sandwich with a good amount of butter. Something Cuban-esque.
 What ingredient can you not live without?
Salt. I think everything needs a little bit of salt to help bloom all the flavor as much as possible.
How would your culinary team describe you in 3 words?
Team player. Passionate. Humble.
How do you get your inspiration?
I try to keep up-to-date on the chefs that I admire the most and see what they're working with, what's in style, what's in season, and any other techniques I can pick up from them and implement here in our restaurant.
What is the best piece of advice you would give a home enthusiast?
Do a lot of research. Don't rush. Keep trying and trying. If it doesn't come out perfect, try again. And have fun. Once it comes out perfect, it's an experience you can't take away from anybody.
What is your favorite wine?
I've only recently gotten into drinking a lot of different wines and figuring out exactly what I like. I'd have to say a cabernet is my go-to because I know it's nice and safe for me. If I'm not drinking wine, I'll go after some dark rum.
What foodie destination have you been to and is your favorite?
I don't travel too much, but I'd say Miami. There's so many cultures there and you can grab so many different types of food that are executed very well.
What foodie destination do you have in mind for future travels?
Spain. My heritage goes back to the Spaniards, and I'd like to go over and see the different variations of food they produce. There's a lot of open markets readily accessible any day of the week and not just Sundays like they typically are here.
What would your "last supper" meal be?
A really big steak with mashed potatoes and roasted vegetables. Who can say no to steak and potatoes?
Is there a dish you really dislike?
As I've progressed in my career as a chef, I've found it hard to find a dish that I completely dislike. As of now, I haven't found anything that I don't like, and I've eaten tons of stuff.
For more information on Chef Nick or Ocean Prime, visit their location in Orlando, FL or their website.