We were invited to Hinode Sushi in Oviedo and we absolutely enjoyed our first visit.  It certainly exceeded our expectations.
Owner and Executive Chef George Tan (pictured below) opened Hinode Sushi a little over two years ago and every day he strives to run a sushi restaurant that delivers fresh, delicious and unique menu items and I truly believe that he has mastered that.
The atmosphere is wonderful and the food will blow your mind.  They are passionate in everything they create.  You can expect innovative sushi that is fresh, creative, and presented in a delightful manner.
With his unique palate, vivid presentation, and commitment to fresh and seasonal ingredients, Tan's menu offerings set Hinode Sushi apart as Oviedo's premiere sushi spot.
Here are my favorite dishes at Hinode Sushi:
1. TRIO TOWER
Layers of fresh tuna, salmon, yellowtail, mango, & avocado mixed together and stacked into a tower and served with masago & an assortment of sauces.  Chef George recommended dish as my first appetizer and I am SO glad he did.  The presentation is striking and the first bite and every bite following it was a burst of delightful flavors.
2. AVOCADO FRIES
Avocado slices which are then covered with panko & tempura fried served with ranch, white, eel, spicy mayo & sauce & spicy krab mix & scallions.  Best avocado fries I've ever had.  Crispy and delicious.  I loved the visual presentation of this dish as well.
3. BLACK WIDOW ROLL
Soft shelled crab, spicy tuna, avocado, scallion topped with tuna, salmon, yellow tail, red and black tobiko and spiderweb sauce.  Stunningly beautiful and delicious.
4. STEAK HIBACHI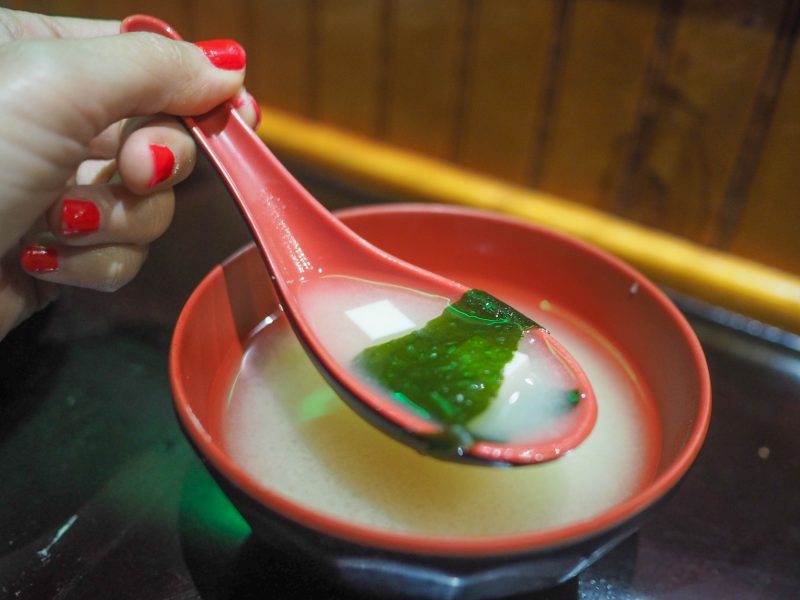 MISO SOUP – Soy bean soup with tofu, wakame and scallions.
GINGER SALAD


STEAK HIBACHI – with fried rice and vegetables, served with a side of white sauce.  This was a solid choice for my entrée.
Be sure to check out Hinode Sushi in Oviedo for high quality sushi and friendly, attentive and accommodating service.  You will not be disappointed.Highly recommended!

Hinode Sushi
1016 Lockwood Blvd Unit 160
Oviedo, FL 32765
(407) 542-1686
hinodesushioviedo.com