Hocca can be found at the Florida Mall in Orlando, FL if you're looking for some Brazilian bites.
I wasn't sure which drink to try so I tried all three caipirinhas and my favorite was the passion fruit one (orange color). It was a little hard to decide which was my favorite so I'm surprised I picked one.
Be careful, they're strong. Pro tip, ask for a spoon to eat the fruit. Any of these drinks can be made without alcohol if you or your kids wanted any.
Another delicious Brazilian non-alcoholic drink is limeade! Order it. You won't regret it because it is so refreshing.
Next, we tried some pastels – codfish, cheese, and beef.
The cheese and beef pastels were my favorite! It's so convenient to eat too that I'd have some each morning on the way to work. They'll come with a side of thin fries, which is so unique! I love them. Makes you feel like you're eating less so be careful!
We were in a sandwich mood today so we picked the 1933 traditional mortadella and Hocca cheese brisket. The brisket one was my favorite because I love brisket, but the other one was also full of flavors. Both were packed with meat so no complaints there.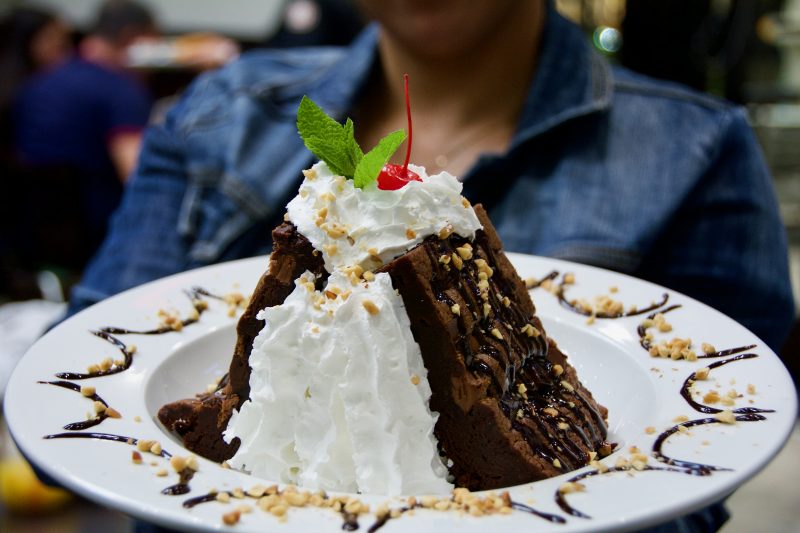 For dessert, we had the Vulcano, which is a tower of brownies and ice cream. We looked away for too long because my friend's daughter scarfed it all down! Imagine the energy that produced.
The other dessert we had was an apple pastel, which is similar to an apple and caramel strudel. You can't go wrong with that either.
For more information, visit Hocca in Orlando, FL.