Walking into The Edison, I entered a fantasy world of electrifying mystique and intrigue during The Edison's inaugural Masquerade on February 22. From the moment I crossed the threshold, I was happily surprised walking around every corner with all the decor and effort put into the night.
Appetizers were coming around on trays to enjoy while drinks were being poured all night.
Blackened shrimp cocktail with cocktail and remoulade sauces.
BBQ short rib with kimchee.
Oyster shooters with mignonette. You can taste the ocean with every bite.
Cucumber canapés with salmon mousse. This was my favorite food item of the night! Very light and refreshing, yet packed with creamy protein.
Buffalo meatballs. These were very tasty even though they're not very pretty.
Portobello fries with siracha. These were very unique, moist on the inside and crispy on the outside. The siracha added a nice spice to each bite, but doesn't overpower the earthy taste of the portobello.
After the savory bites, the sweet ones came rolling out. These cake pops were the bomb and the pistachio white chocolate pops were amazing even though I'm not a fan of white chocolate.
For something more tart, here are some lemon tarts with a fresh raspberry on top to quench your thirst.
Eyeing down the food will make you super thirsty and want a cocktail from their special menu for the night.
The Butterfly Effect was my favorite. It consisted of Grey Goose vodka, St. Germain elderflower, lime juice, simple syrup, and pea flower infusion. Smooth and simple with a splash of color.
The Masked Mule is a bolder choice with Maker's Mark bourbon, lime juice, honey, blackberries, and ginger beer. Still a delight, but strong as ever.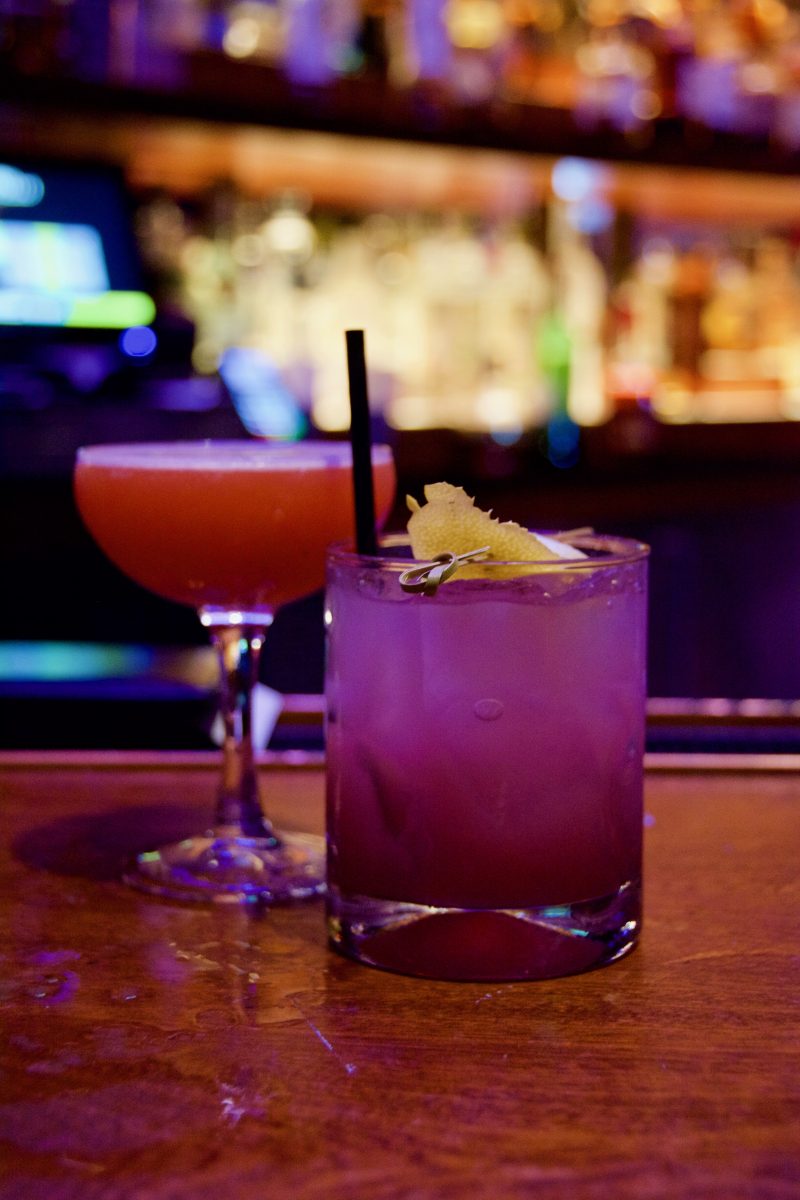 Sip In Moderation is made with Plymouth gin, simple syrup, hibiscus cordial, pineapple juice, lemon juice, and chambord. A little dryer, but still refreshing.
Don't be fooled that the five cocktails are the only drinks offered because the bartenders can make anything else you'd like to order. Also, fairies were flying around offering a variety of shots for $10 each.
Check out The Edison on the daily as well as for their special events.