Governor Ron DeSantis issued Executive Order 20-71, directing all restaurants and food establishments within the State of Florida to suspend on-premises food and alcohol consumption for customers.  The establishments may, however, operate their kitchens for the purpose of providing delivery or takeout services.
Therefore the Tap Room at Dubsdread, conveniently located on Par Street off Edgewater Drive overlooking the historic 95-year-old Dubsdread golf course, has transitioned to a new limited takeout menu.
They are open daily from 11am-8pm and guest can place an order by calling the store at (407) 650-0100 for takeout, curbside pickup, or delivery in the College Park area.  Nightly offers are available every day starting at 4pm.
Fried shrimp, seasoned fries, cole slaw, tartar sauce & cocktail sauce.
Buffalo chicken sandwich with onion rings and a side of ranch.
Special of the day – pulled chicken tacos.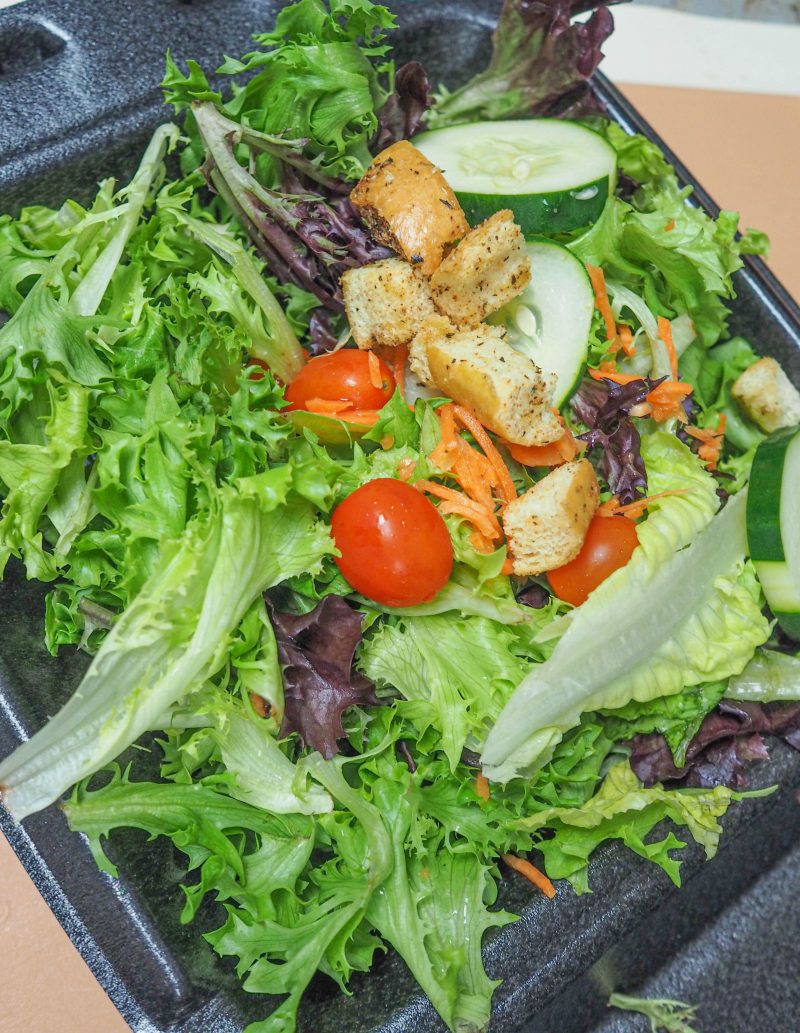 The special of the day also came with salad.
As well as house rolls and chocolate chip cookies.
Guest can still order their happy drinks togo like the red berry sangria & white peach sangria and happy hour pricing is in effect all day.  All drinks will be double talls and wines will be double pours.
For more information, please visit: taproomatdubsdread.com
Taproom at Dubsdread
549 W Par St, Orlando, FL 32804
(407) 650-0100