Located in Orlando's Dr Phillips area, bartaco offers a bevy of tacos plus rice bowls, sides, desserts, and a family pack menu, now including delivery and pick up. Beer, wine, and margarita mixes are also available for pickup.
bartaco is finding big interest in its two family meals – the taco pack makes 16 tacos with toppings, sides, chips & salsas; and the roasted chicken pack, a whole roasted chicken with all the sides and toppings for a family. $39.50 per pack – feeds four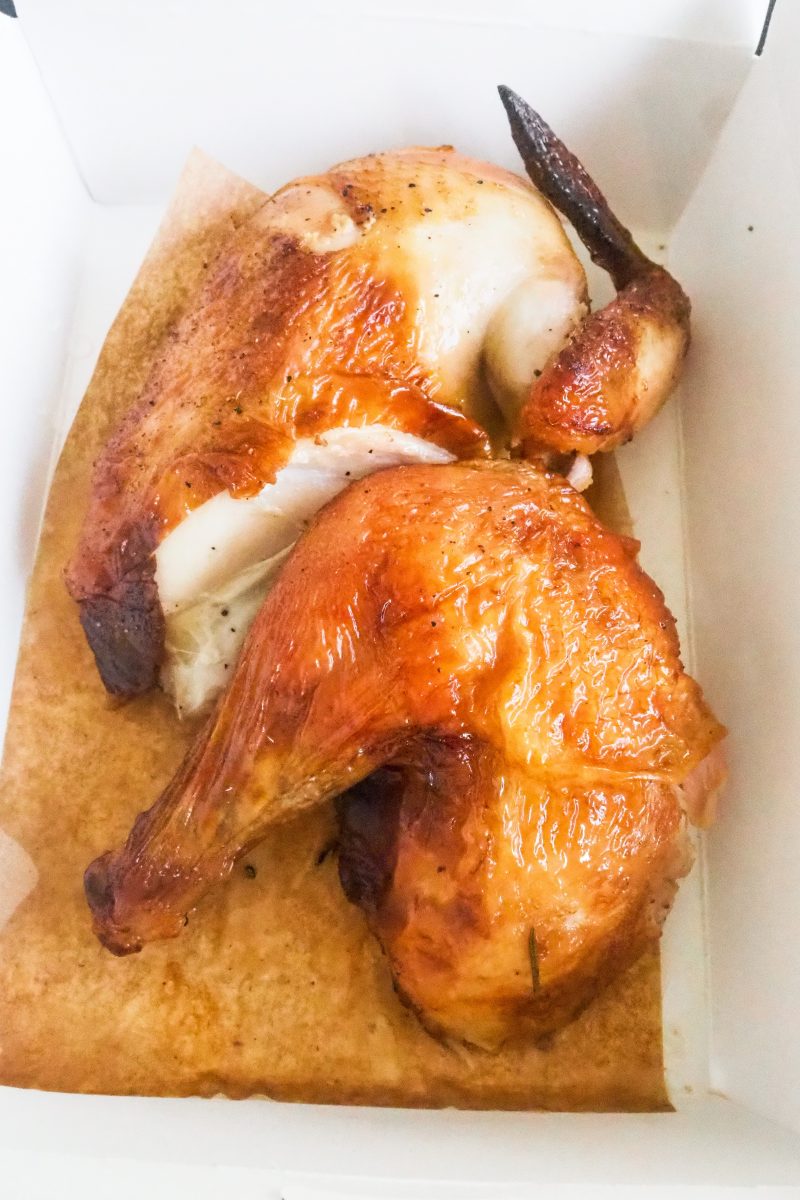 I love that their is a new #bartacosecret taco every month to try! The new crispy avocado taco paired perfectly with guacamole, spicy cucumber salad and margaritas!
Enjoy the latest #bartacosecret crispy Avocado avocado taco with home—tempura battered crispy + creamy avocado on a tangy + crunchy veracruz slaw topped with cilantro vinaigrette + sprinkled with cotija Cheese wedge cheese. Order now at http://order.bartaco.com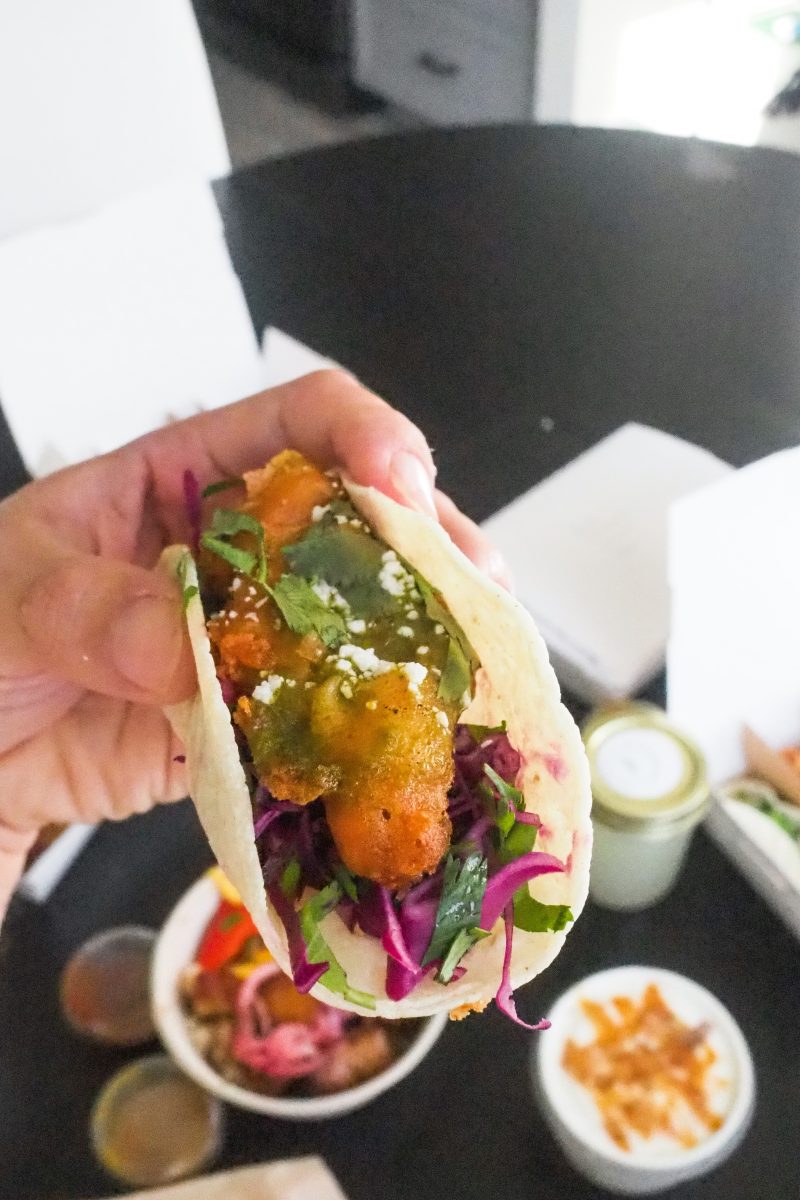 #bartacosecret – crispy avocado taco
tempura-battered avocado on a tangy + crispy veracruz slaw topped w/ cilantro vinaigrette + cojita cheese
baja fish
spicy tempura battered cod served over chipotle slaw
mojo pork carnitas
slow-roasted pork shoulder topped w/ tangy mojo sauce + tomatillo sauce
portobello
portobello mushrooms roasted with poblano peppers and garlic, served with queso fresco
tuna takato
ancho-crusted tuna, asian slaw, thai basil vinaigrette, soy glaze, lettuce shell (served chilled)
crispy oyster
two shucked and fried oysters served over a remoulade sauce
glazed pork belly
braised pork belly caramelized in a sweet arbol chile glaze, topped with cilantro and pickled red onions
guacamole + chips
hand-mashed avocado, lime juice, serrano chiles, onions, and cilantro
mojo pork carnitas
slow-roasted pork shoulder topped w/ tangy mojo sauce + tomatillo sauce
glazed pork belly
cured and braised pork belly marinated in a sweet and mildly spicy arbol chili sauce
topped with: cilantro, pickled red onions
key lime pie
key lime custard, graham cracker crust, topped with house-made vanilla whipped cream and lime zest. our version of this classic is served in a jar.
Margaritas to go
all alcoholic beverages must be purchased with a minimum order of one food item in order for the transaction to be completed
marg carafe for 4
$28.00
marg carafe for 6
$42.00
single margarita
$7.75
order online in just a few clicks at order.bartaco.com.