At Oh My Gyro, they serve authentic New York Halal Cart Food, which mainly consists of gyro meat, and chicken served on a bed or rice and lettuce topped off with the famous white and red sauce.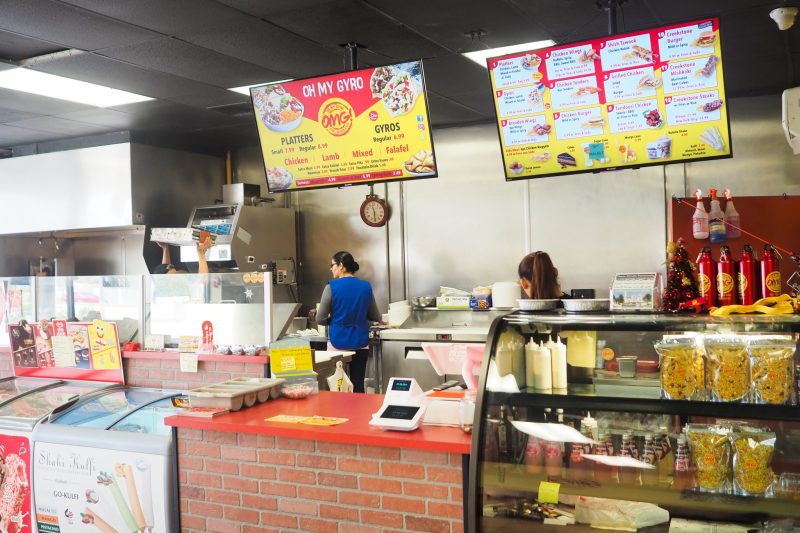 Tasty Chomps Q and A with Oh My Gyro's Tanaz Kermali
TastyChomps: How has business changed for you since the stay at home orders?
Tanaz Kermali, Oh My Gyro: Business has changed drastically like everyone else .
We used to get a lot of people from offices around but because they started doing work from home we lost 70 % of customers.
We had to take major steps to get /attract people like discounts, curbside ,OMG app for contactless pickups and payments. Also since people are still not familiar with where we are , it got even more difficult for us to pull in people.
What are some of your most popular items to go?
Hands down our signature Gyros /sandwiches and platters.
Tell us about your family's cultural foods – what foods are on the menu that are very unique? 
Apart from Gyros and also serve Tandoori Chicken which is a popular dish from India. It's eaten with salad and our in house Tamarind chutney. This is one of our best sellers apart from Gyros .
We also have Mishkaki which is a very popular dish in East African community. Mishkaki is basically beef cubes marinated in our secret spices , grilled and again served with our In-house Tamarind Chutney.
Then, we have our take on Chicken SHISH Tawook with our signature white and hot sauces . Our signature white and hot sauce goes with almost Everything on our menu.
Tell us your family's story – how did you all come to America? What were some hopes and dreams you have?
We have a very unique family story. It all started with my in-laws who moved from East Africa to USA in the early 1980's and started with small businesses from laundromat to Music cd stores to restaurants !
Things changed and they sold the restaurant, and my Mother in law had been working as a cook in a school / Mosque in New York for the past 30 years now . The three sons Hussein , Sikandar and Abbas were raised in Queens, New York and then moved to Long Island.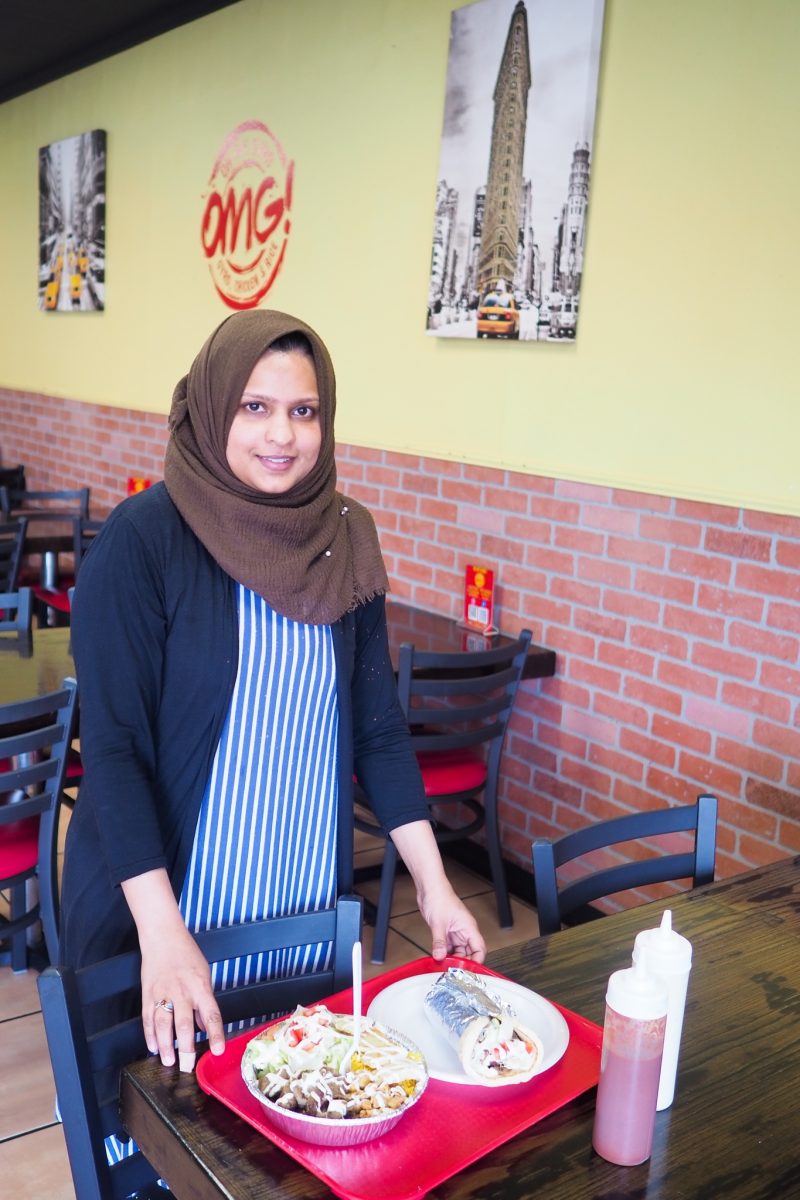 The oldest brother Husein along with his wife Rukhsana moved to Orlando first ,followed by brother Sikander, his Wife Sukaina, brother Abbas and my self (Tanaz) moved in 2010 and2012 respectively to Orlando
Since we really missed Halal cart food in New York, we decided to open one ourselves closer to home in 2016. At that time there were not many halal places closer to north side of Orlando. We have a huge Muslim community, hence this led us to open one here.
Like everybody else we had dreams to make it big in USA .This is the same thought i had when i came here after marriage, especially coming from the city of Dreams: Mumbai India!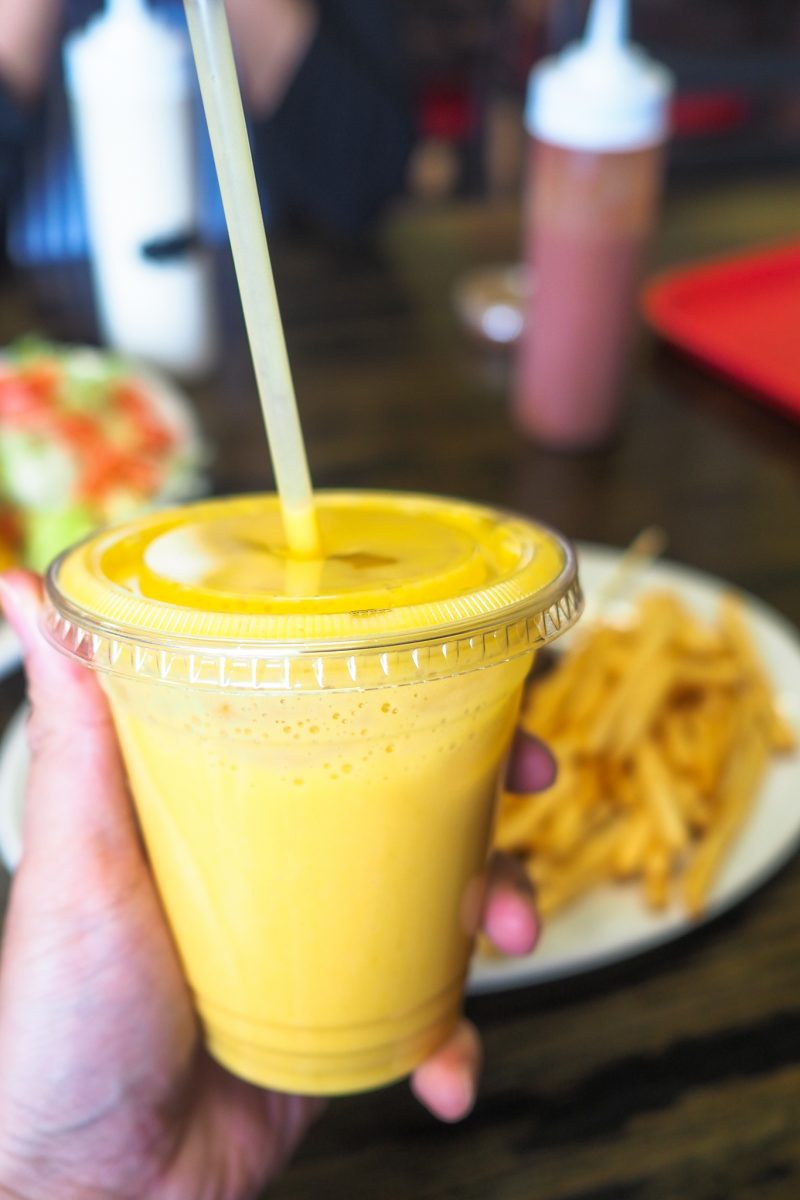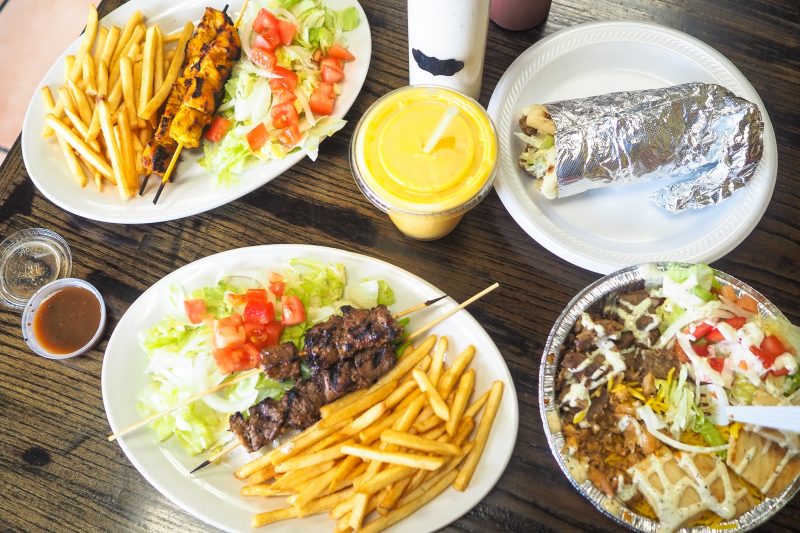 Oh My Gyro!
1150 W State Rd 434, Longwood, FL 32750
https://www.facebook.com/ohmygyro/