This week, we spoke with Richard Starke, Sales Manager at the family run and operated Halperns' Steak and Seafood. The company began over 50 years ago when Howard Halpern arrived in Atlanta to start his own perishable food distribution business.
In Orlando, Halperns' Steak and Seafood purchased Gary's Seafood and Specialties a 25 year old family business in 2012 and in 2014, they built a brand new 65,000 sq foot state of the art facility in Orlando.
On site in Orlando, they have a USDA Beef cut shop, seafood production, freezer storage, live lobster tanks and 2,000 specialty products all under one roof.
Halperns' sources only the finest artisan products available from boutique suppliers around the world and delivers them at their peak of freshness or aged to perfection, with a team of buyers committed to procuring the most delicate meat, game, poultry, and seafood products available.
Halperns' sources product for some of the finest restaurants in Orlando, including:
Boathouse
1921 mt dora
Luma
Prato
Kabooki Sushi
sixty vines
H Cuisine
Eddie V's
California Grill
Narcoossee's
Rocco Taco
Del Friscos
Paddlefish
Arthurs Catering
Ritz Carlton
HIlton
Hyatt
Marriott
Whole Foods
Interview with Richard Starke of Halperns'
Tasty Chomps: How have things changed since the beginning of COVID-19?
Richard Starke: When conventions canceled, air travel stopped, hotels and theme parks closed, that was a huge blow to our industry. We had to work hard to "right size" our business immediately. We furloughed 75% of our staff and we took an 80% decrease in sales for a few weeks.
We had to come up with some ideas to help keep the business viable and the retail sector of our business was booming so that's when we started the parking lot sales. It has been a long 3 months but we are slowly seeing signs of life again and hopeful June and July will be a turning point to recovery for hospitality. We have begun to bring employees back from furlough and things are looking slightly better each week.
Tell us about the mobile pick up days – how have they been going?
The parking lot sales have been going great. We have been holding them every Friday since the beginning of March. Most weeks there are 7 sales across the company in other parts of the country happening simultaneously. We even at one point took the sales on the road into different parts of central FL in the middle of the week.
The community never knew our name before. We have always operated behind the scenes of great restaurants, award winning chefs and prestigious hotels. This has developed a huge local brand recognition almost overnight. Our social media followings have tripled in growth. This Friday will be our last "parking lot sale" we will be converting to a "curbside pick up" process starting next week Friday June 26th.
The holidays tend to be the busiest so we expect a very busy weekend and are ready to serve over 300 cars! The sales team wears masks, yes outside in the heat, gloves, we take the orders and load the trunks so folks never have to leave their cars. It's a drive thru process that has been very popular especially during the meat shortages and processing facility shutdowns.
 What are some of the most popular items that are being picked up to go lately?
Live lobsters, king crab legs, fresh oysters, wild Alaskan halibut, 32oz tomahawk chop steaks, surf and turf packages, Chuck Brisket Shortrib Blend Burgers, Shrimp and bacon.
What are your upcoming plans for Father's Day weekend at Halpern's?
We will have, for now, our last parking lot sale. Menu attached. Some great items on there for the Dad's that want to take charge of the BBQ this weekend. Sales is 10-4pm
What are your future plans?
We will be converting the parking lot sales into a curb side pick up similar to the way a restaurant would have you pick up an order. The community has been enjoying great steaks and seafood for over 3 months now. We do not want to shut that down we want to keep it going!! They have been a part of our success now for the 1st time ever.
Halperns' never sold to the public prior to this so the local community is now a part of our history. We are also looking forward to bringing back more employees and getting back to business as usual, or as close to usual as possible in this new world we live in.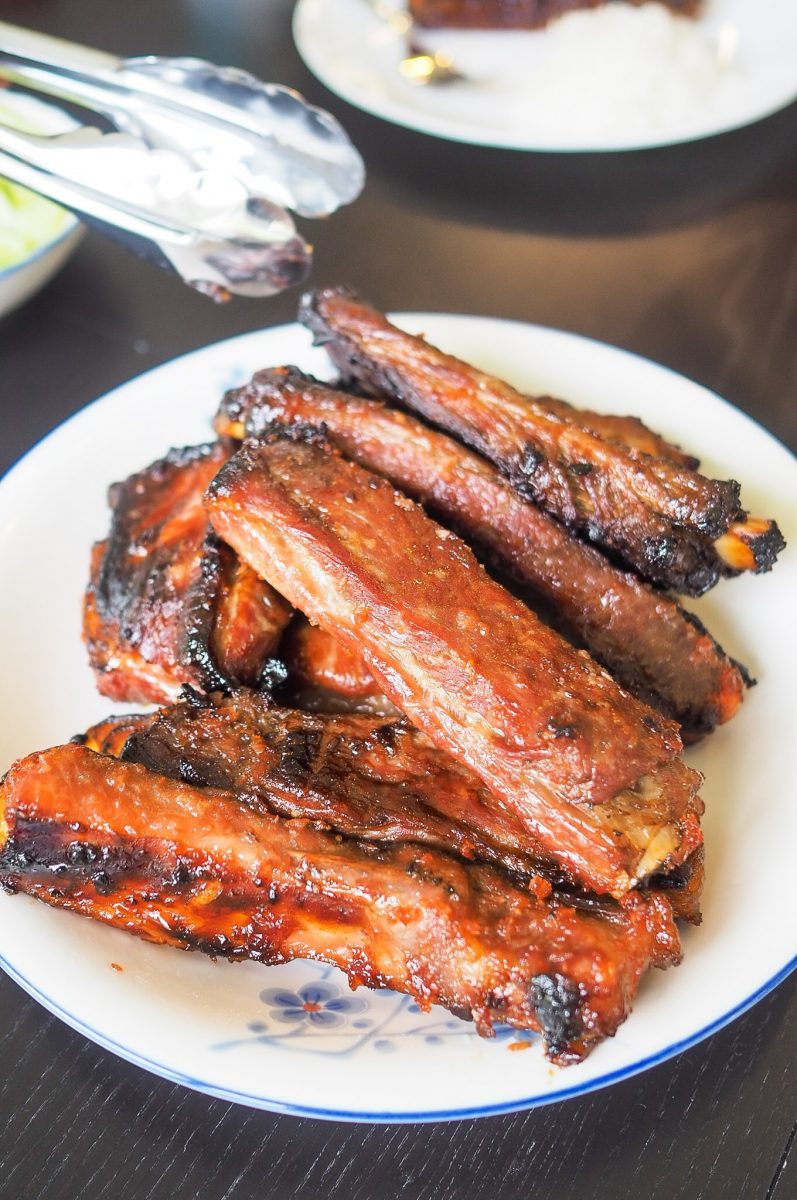 Halpern's Steak and Seafood
2412 W Sand Lake Rd, Orlando, FL 32809
https://www.halperns.com/