We were invited to check out the new U & Me Revolving Hot Pot, which just opened last month in the former spot of Dragon Court Chinese Buffet on 535, located just minutes away from Disney Springs, and overall we had a great experience.  The restaurant is owned by the same family that owns Chuan Lu Garden.
When you first arrive, you are greeted by a friendly employee and then a talking robot is programmed to walk you to your table.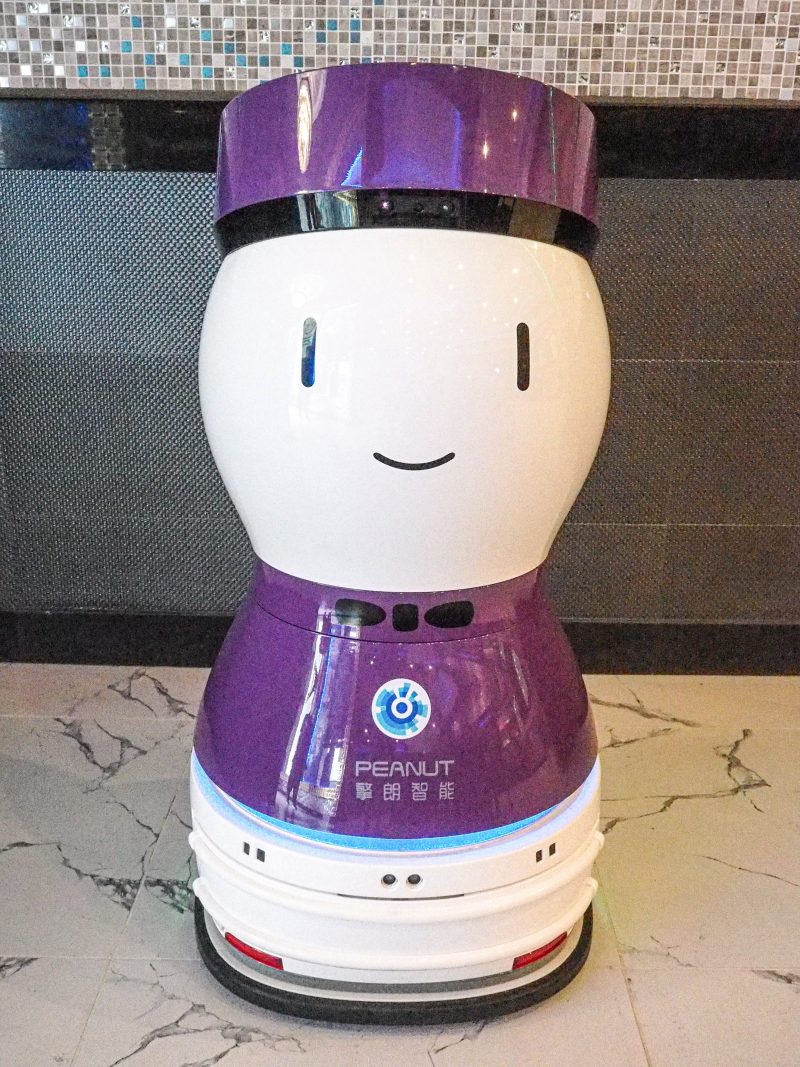 He was so cute!
The initial concept of U & Me Revolving Hot Pot is to utilize a conveyor belt to conveniently bring authentic Chinese hot pot ingredients straight to your table but due to COVID-19, they have temporarily suspended the conveyor belt service but hope to resume it in a week or so.  In the meantime, they are using a talking robot to deliver food to your table.  The same robot also brought us our menus, bowls, and utensils!
To order, you first choose your soup base.
And then select your choice of combo since the all-you-can-eat conveyor belt is temporarily suspended.
They also have a boba menu, which I highly recommend ordering while you are there.  They were incredibly good.
They serve alcoholic beverages as well.
I ordered the Taro Milk Boba Tea and it tasted amazing!  They used popping boba instead of the usual tapioca boba and it made a world of a difference, even though I enjoy both!
Our server recommended the Super Fruits Tea so we ordered one and it tasted really good!  After we retrieved our food (seafood combo that came with hoisin dipping sauce) from the robot server, we were excited to cook it!
We brought our broth to a slow boil and then gradually added in all of our ingredients.


Then we used the soup ladle to transfer the ingredients into our bowls and then enjoyed our meal while watching their entertaining robots interact with other guest.  The robot would also get mad at anyone who was in its way while it was trying to walk.  It was pretty funny.
Clean restaurant, good food and drinks, and welcoming service.  Reservations required.  Be sure to check them out next time you are in the Lake Buena Vista area!
U & Me Revolving Hot Pot
12384 SR-535 S Orlando, FL 32836
(407) 778-1017