Tabla Indian, Thai, Chinese Cuisine, one of my favorite Indian restaurants in Orlando, has recently opened their second in Winter Park on Park Avenue and have been making some great impressions on the local clientele from their sizzling mixed grill platter to the chocolate samosa and masala chai latte ice cream. We chat with Nora Jain, owner of Tabla about the new opening of their second location.
Interview with Nora Jain, Owner of Tabla Indian Thai Chinese Cuisine
How has reception been in Winter Park so far from the locals? How do the two locations compare/contrast?
I believe everyone has loved the concept in Winter Park and really enjoy our food. We do feel that the current Covid situation has made the opening rough and not everyone has come out and tried our food yet. However, we have been blessed that we got good support from Local Food Lovers through Social Media and some knew about Tabla from our Orlando location and love the fact that we are right there on Park Ave.
What is your favorite thing about Winter Park?
Park Ave Park Ave Park Ave……………I love the vibe there!!!!! Always have, even before we opened Tabla there…….It's funny every time we used to go on Park Ave, my kids would always say we need to open Tabla here!!!! And we did!!!!
What are some popular dishes at the new Winter Park location right now?
Nora Jain: Guests in Winter Park love our Lamb Chops, Mixed Kabob Platter, Butter Chicken, Garlic Naan, Shrimp Malai Curry and Chocolate Samosa.
What are some precautions the restaurant is taking in regards to safety during this pandemic for staff and guests?
We are following all the guidelines from CDC. Everyone wears a face mask while at work in the Dining Hall as well as Back of the House including Managers. All of us wash hands frequently, have hand sanitizer readily available through the whole building at numerous places so we can keep sanitizing our hands. We sanitize the door handles, door knobs, Cash register, POS Screens all throughout the day. We sanitize and bleach our floors, tables, chairs, all guest service areas, kitchen areas all through the day to keep our guests and our Staff safe. We check surface body temperature for all the employees daily before they start work.
We are offering Online Ordering, Contactless Curbside Pickup and Delivery. We strictly maintain the 6 foot distance between Indoor tables, we have added Outside Seating and we space out our Dining guests to avoid any risk. We encourage all Third Party Delivery Drivers to wait in a separate area away from the Dining Hall.
Tell us about your background and how you came into the restaurant industry with Tabla?
My husband Anshu and I have grown up in the hospitality industry. We have operated multiple food and beverage outlets including Cafes, Dennys, Pizza Hut and Hotels. Having grown up in India, we have been accustomed to Authentic flavors and curries, we felt a strong need for an Indian restaurant concept in Orlando.
We wanted a place where we could have street food like Panipoori, authentic Butter Chicken with Garlic Naan, a little bit of fusion with Hakka Noodles or some good quality flavorful Kabobs. The main idea was to have a place where one can enjoy good authentic Indian food Consistently. Over the past 13 years, our Team has worked diligently to provide our guests flavors as if they were dining in our home country.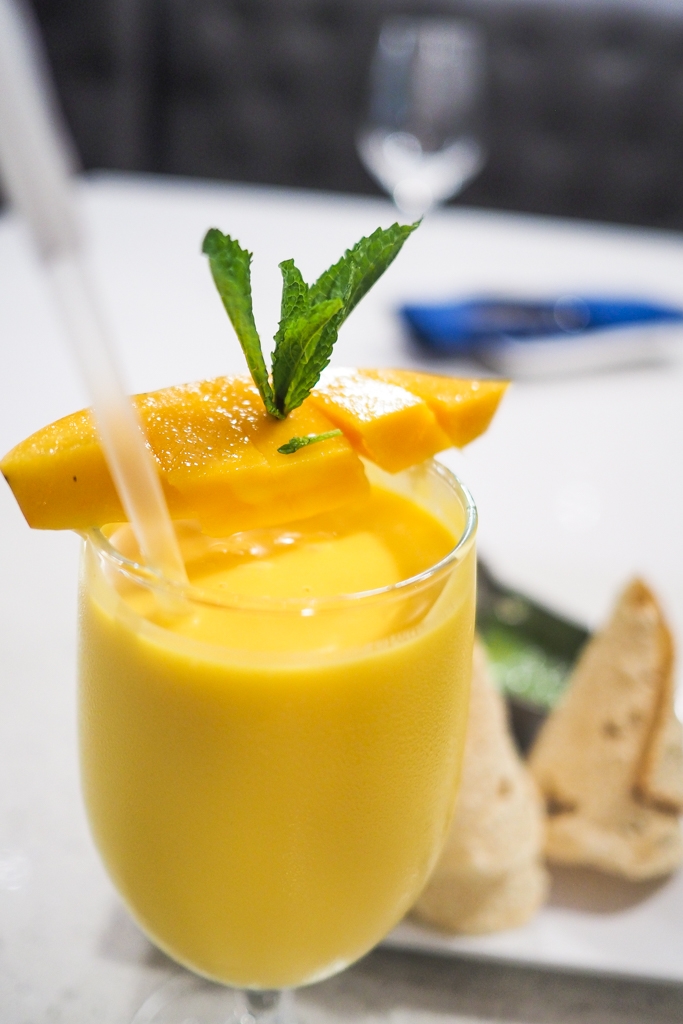 We introduced the Thai and Indian Chinese menu five years ago for two main reasons. Indian Chinese especially Manchurian sauce and Hakka Noodles is a staple for all us growing up in India and has almost become embedded in all our memories as favorite comfort food. Thai food is becoming increasingly popular in our community and very fresh and flavorful just like Indian food.
A lot of times when we go out to eat it adds a nice variety and is a good add on that goes well as a combination with our kabobs etc. We knew we were taking a big risk and fearful on how our concept would be perceived. We are extremely thankful to our community and our guests for their continued support.
Tell us about your favorite memories growing up around food . What were some of your favorite dishes growing up?
My favorite memory from my childhood is to go for an evening walk with my mother and walk upto the street vendors selling Panipoori and Bhalla Papdi Chaat. We both will enjoy the deliciousness of the cold Chaat after a long walk and then be ready to buy fresh vegetables straight from the farmers and walk back home.
We would hand pick all the fresh vegetables, have some conversations with the local farmers and then decide on the way home what we are going to make for dinner tonight! Everything was prepared fresh, organic and right from scratch.
Some of our other all time favorites growing up are Gobi Manchurian, Hakka Noodles, Butter Chicken, Garlic Naan and Gulab Jamun.
What are some special dishes people should really try at Tabla?
I believe Vegetarian guests should definitely try our Gobi Manchurian, Paneer Tikka, Hakka Noodles, Thai Red Curry with Jasmine Rice. Non vegetarian guests have to try all our kabobs one by one as they have so much flavor and offer so much variety. Our Mix Kabob Platter and Lamb Chops are a must!! Butter Chicken or Goat Curry Or Shrimp Vindaloo with some fresh baked Garlic Naan are to die for.
Everyone needs to try our DESSERTS, we are so proud of them and put so much love in them, We make them all in house from scratch and they are worth every Calorie!!! Our Chocolate Samosa, Sticky Toffee Pudding, Mango Tiramisu are all our own creations and we believe they are the Best!!
Menus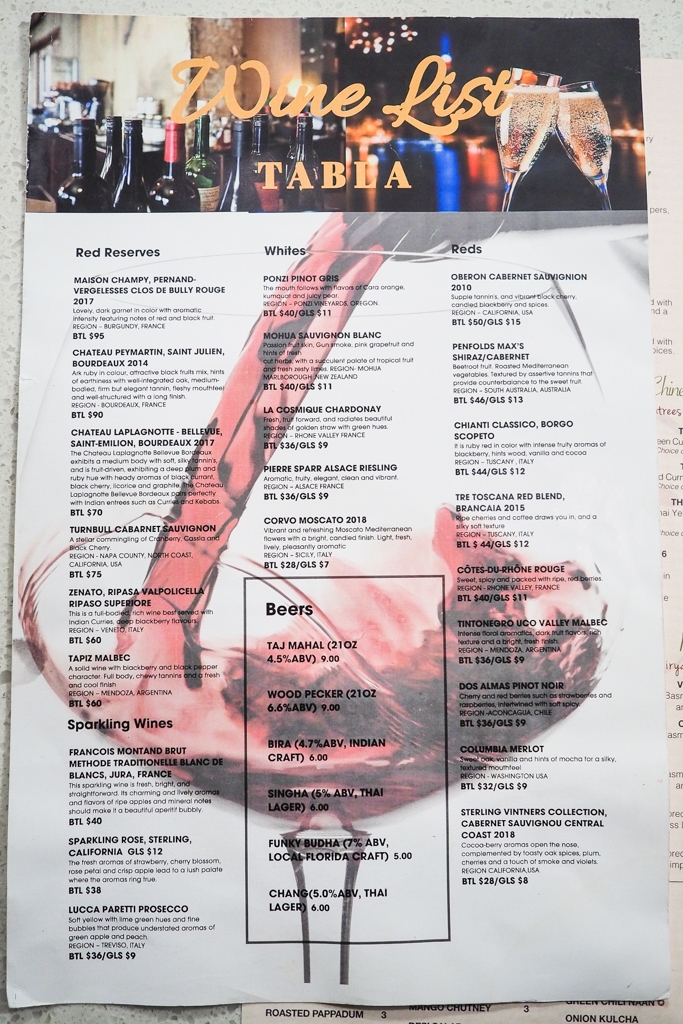 Tabla Indian Restaurant Winter Park
216 N Park Ave # H, Winter Park, FL 32789
https://www.tablacuisine.com/