The fan-favorite Fall Menu has officially returned to PDQ. For a limited time, guests can order the Crispy Turkey Sandwich, Sweet Potato Waffle Fries and a Pumpkin Spice Milkshake in addition to the already impressive list of menu items. We were invited to try out the Fall Menu as well as some PDQ staples available all year. We had high expectations, and PDQ did not disappoint.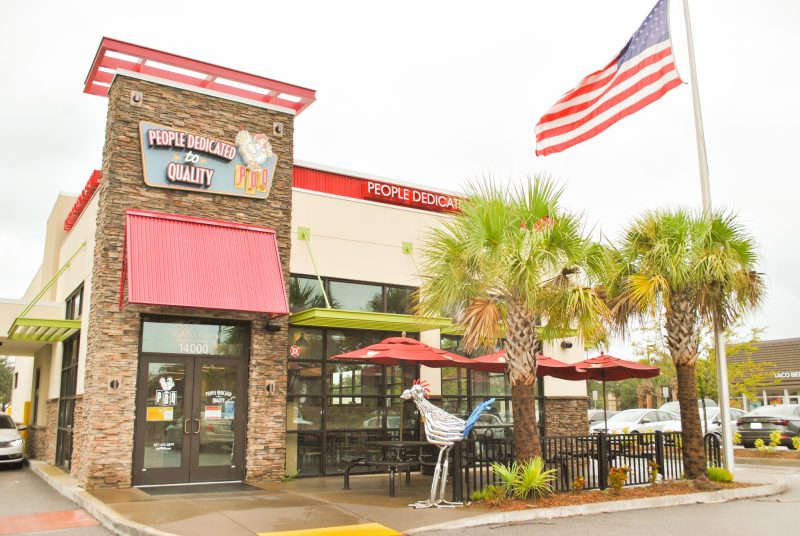 Must-Have Fall Menu Items
Crispy Turkey Sandwich
Crispy double-stacked Butterball turkey is paired with cranberry relish, lettuce and herb seasoned mayo all sitting on a toasted potato bun. Simply put, this sandwich tastes like Thanksgiving.
Sweet Potato Waffle Fries
The Sweet Potato Waffle Fries are a Fall Menu must-have. The crispy fries come with a mouthwatering Spiced Marshmallow Dip that combines all the best fall spices into ooey gooey goodness.
Pumpkin Spice Milkshake
We highly recommend trying the Pumpkin Spice Milkshake. The flavor is reminiscent of fresh-baked pumpkin pie, and it's a wonderful fall treat for pumpkin spice fanatics and milkshake lovers alike.
Year-Round PDQ Staples
Chicken Tenders with Waffle Fries
One thing PDQ consistently gets right is chicken. Their classic chicken tenders were simple yet delicious. The chicken is fresh and high quality, and it certainly shows. The true star of the show was the selection of signature sauces to choose from.
Honey Butter Chicken Sandwich
Another chicken must-have is the Honey Butter Chicken Sandwich. The crispy chicken is dunked in PDQ's homemade honey butter and paired with butter pickles, giving this sandwich a delightfully sweet twist.
Cali Bowl
The Cali Bowl consists of rice, black beans, chile-lime corn, broccoli, guacamole, a signature sauce and your choice of crispy or grilled chicken. We opted with crispy, and it did not disappoint. For a healthy fast food alternative, we recommend going with grilled.
Zucchini Fries
If you've never tried PDQ's Zucchini Fries, you are certainly missing out. We love pairing these must-haves with the Sweet Sriracha signature sauce, and we definitely love how generous the portions are.
Orlando-area PDQ's have partnered with Second Harvest Food Bank of Central Florida during Hunger Awareness Month. Now through Sept. 30, when you visit a Central Florida PDQ, you'll have the option to either round your total up or donate directly to the cause.
For more information, visit EatPDQ.com or follow @PDQFreshFood.