Early Voting has started in Central Florida – for Orange County, visit ocfelections.com for information about voting locations and your sample ballot. Below is a list of Early Voting locations going on as well as their hours. You can also drop off your vote by mail ballots at these locations during these times.
Here are some Local Orlando Specials with your "I Voted Stickers" 2020:
MX Taco – FREE MARGARITAS ON ELECTION DAY!
207 N Bumby Ave, Orlando, FL 32803
https://mxtacorestaurant.com/
Small margarita when you wear your "voted sticker" or show a foreign ID in support of our democratic elections. LARGE MARGARITA FOR FREE if you come with your friend from an opposition party (in perspective wares) because we ultimately are one Union. "E PLURIBUS UNUM" "OUT OF MANY, ONE"
Black Rooster Taqueria "20% Off entire order" thru Election Day
1323 N Mills Ave, Orlando, FL 32803
http://www.blackroostertaqueria.com/
Black Rooster "20% Off entire order" with I Voted sticker all through early voting Oct 19-Nov 1 since they are closed on Election Day so their staff can go vote or volunteer with their new paid holiday! Black Rooster is a participant in Time to Vote, a non-partisan campaign organized in 2018 offering various ways to ensure their employees can participate in local and national elections. The U.S. has one of the lowest voter-turnout rates among first-world nations," says Black Rooster co-owner Juliana Calloway in a recent Orlando Sentinel article. "And I don't think people should have to choose between a paycheck and exercising their right to vote."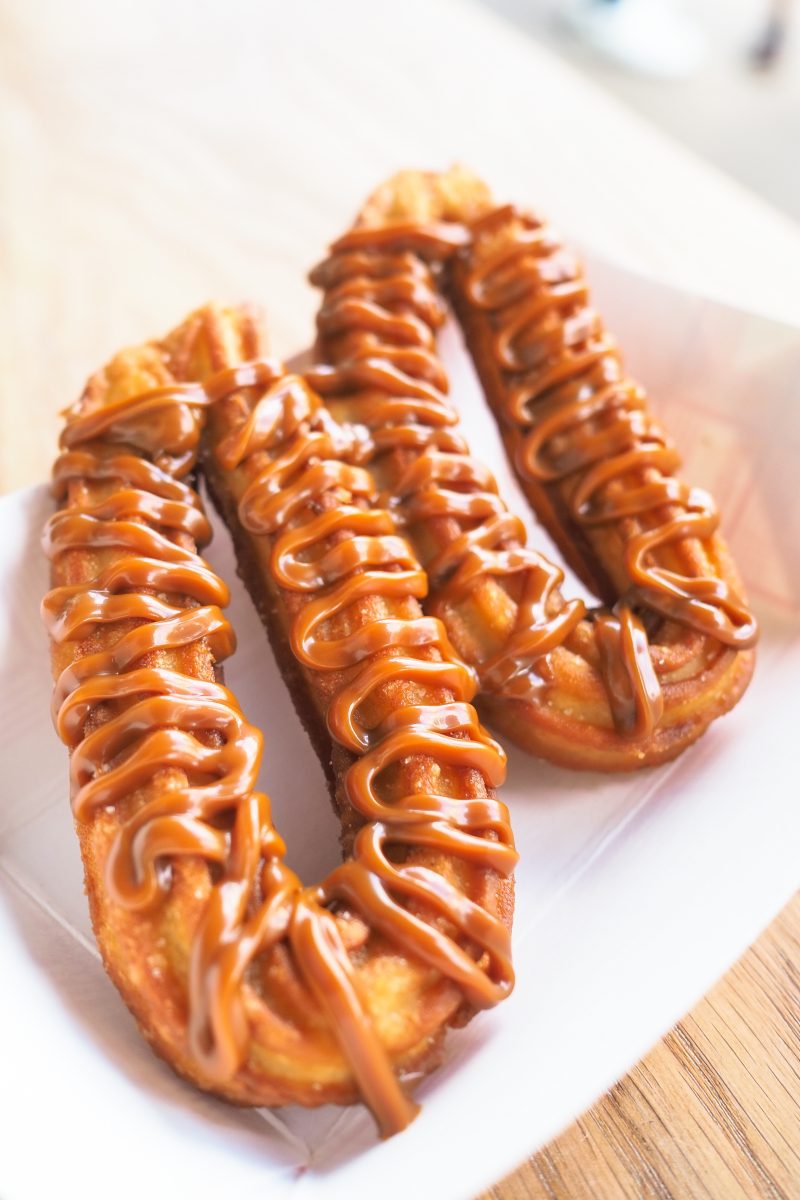 Bao's Castle – Free Churros through October with "I Voted Sticker" thru Election Day
45 W Crystal Lake St Suite 180, Orlando, FL 32806
https://www.baoscastle.com/
Bao's Castle – free churros with I Voted sticker now through Election Day – they are located blocks away from the Orange County Supervisor of Elections office if you are headed that way. Excellent Baos also.
The Pastrami Project through Election Day
825 N Magnolia Ave, Orlando, FL 32803
http://www.pastramiproject.com/The%20Pastrami%20Project/Home.html
You can early vote just across the street from The Pastrami Project at the Mark Street Senior Center from 8am to 8pm. Come order a meal and show them your "I voted sticker " for a FREE DRINK or BLACK & WHITE COOKIE. One per person, until election day. 10am-2pm Monday-Friday
Farah & Farah giving away $1000 of Coffee at Downtown CREDO North Quarter on Election Day Nov 3
885 N Orange Ave, Orlando, FL 32801
https://downtowncredo.com/locations/north-quarter
Farah & Farah, a leading personal injury law firm Orlando, is launching  Vote Boldly, a campaign created to increase and encourage voter engagement in Orlando and key cities in Florida. This year, it's crucial that we all exercise out right to vote — via mail or in person.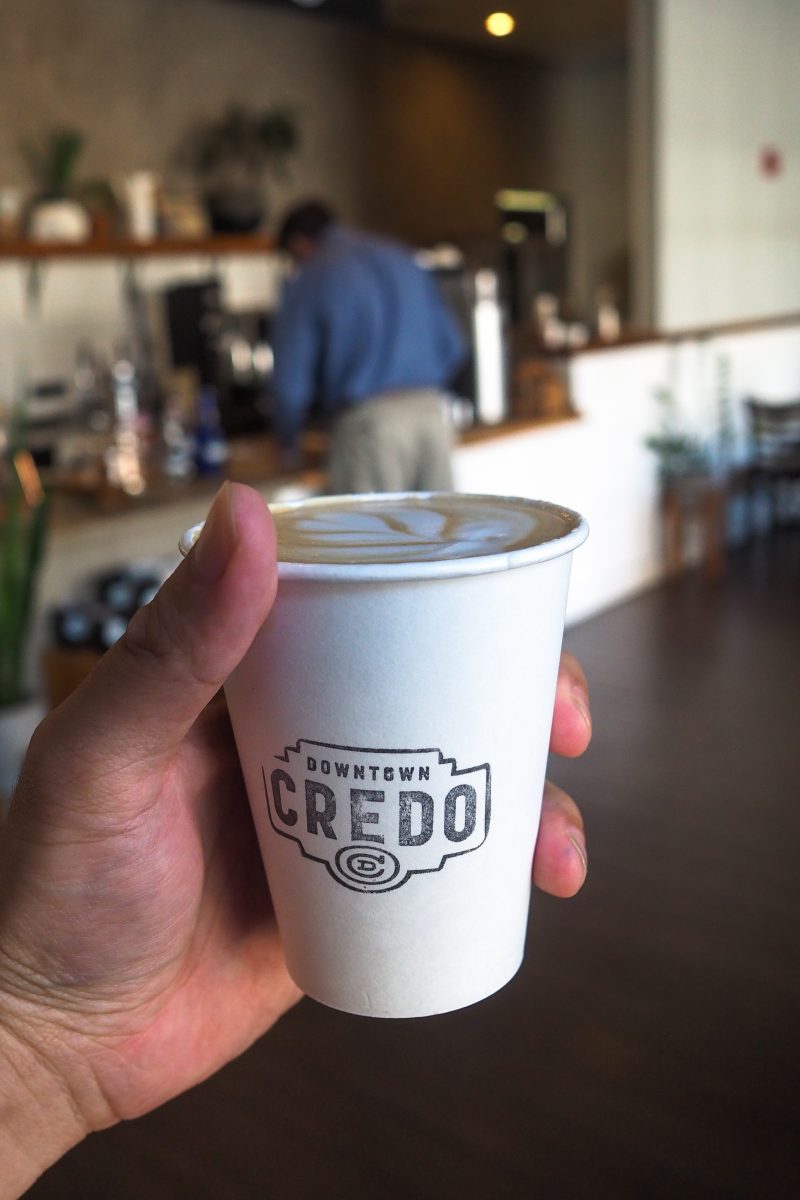 On November 3, enjoy a free cup of coffee on Farah & Farah at Downtown CREDO's North Quarter Orlando location. All you have to do is show your "I Voted" sticker or proof that they voted by mail (a photo or verbal commitment is sufficient) to receive a free cup of your choice!
Early voting begins October 19, in Florida so if you vote early, save your sticker!
To celebrate and help power voters through Election Day, Farah & Farah has created a $1,000 tab at both Downtown CREDOs for the community to stop by with their I Voted sticker or proof of mail in vote (verbal confirmation is just fine)! This is for one day only – November 3.  Stop by any CREDO location and enjoy your cup up choice up to $5!
#VOTEBOLDY
Facebook: https://www.instagram.com/farah_and_farah/
Instagram: https://www.facebook.com/FarahAndFarah
Downtown CREDO
Facebook: https://www.facebook.com/downtowncredo
Instagram: https://www.instagram.com/downtowncredo/
4 Rivers Smokehouse on Election Day
Complimentary patriotic-themed cookie to anyone with an "I Voted" sticker on Election Day Tuesday Nov. 3.
The New Standard on Election Day
One free happy hour drink 4-7 p.m. for guests with an "I Voted!" sticker on Election Day Tuesday Nov 3 –  includes beer, wine or any craft cocktail from the happy hour menu.
Hot Krust Panini Kitchen thru Election Day
8015 Turkey Lake Rd #200, Orlando, FL 32819
https://www.hotkrust.com/
Free fountain drink or chocolate chunk cookie with purchase when "I voted " sticker is shown!!
The Donut Patch
1333 W Broadway St, Oviedo, FL 32765
https://thedonutpatch.com/
Free Donut with I Voted Stickers!