Dave's Hot Chicken's latest location is officially open in Denver, Colorado. Located at 1615 Platte St., the popular chicken restaurant celebrated its grand opening Friday, Nov. 12. Dave's Hot Chicken, which specializes in hot chicken sliders and tenders, has 32 locations across the U.S. and Canada.
We were invited to try out the menu for ourselves during the new location's media preview, and we were thoroughly impressed.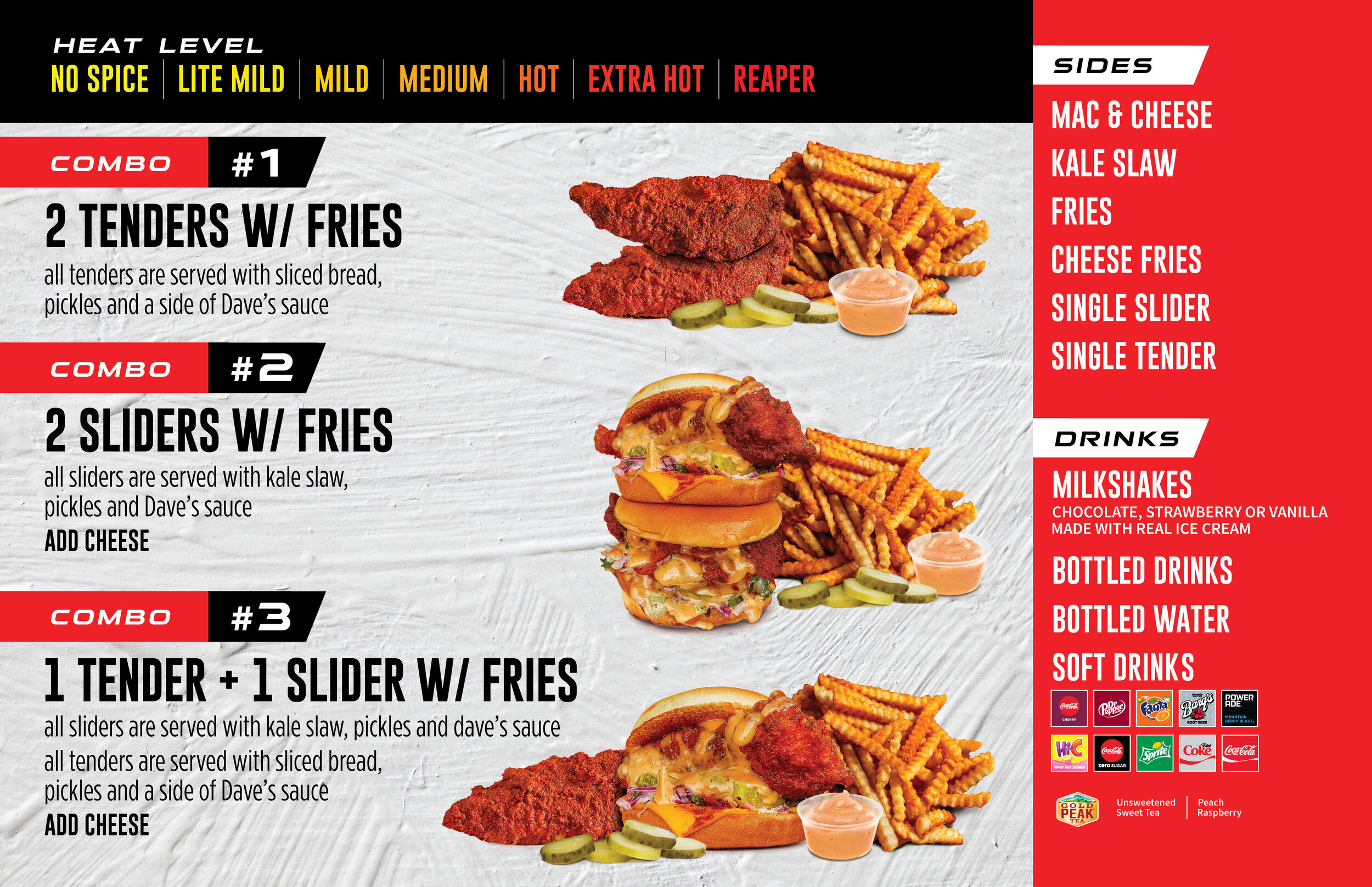 Inside Look: Dave's Hot Chicken is Now Open in Denver, CO
We ordered a Combo #2 (2 Sliders W/ Fries) and a Combo #3 (1 Tender + 1 Slider W/ Mac & Cheese). What sets Dave's Hot Chicken apart from its competitors is the spice and seasoning, which you can taste in every bite.
When ordering, you select either No Spice, Lite Mild, Mild, Medium, Hot, Extra Hot and Reaper. We went with Medium, which added a nice kick.
If you want to upgrade your side of Fries, you can choose from Mac & Cheese, Kale Slaw, Cheese Fries, Single Slider or Single Tender.
For more information about Dave's Hot Chicken, visit DavesHotChicken.com.