Palisade, Colorado is a wine lover's paradise. Located just outside of Grand Junction in Western Colorado, Palisade is home to over 20 unique wineries and vineyards. Colorado's very own wine country is both quaint and charming, making it the ideal staycation for anyone with an appreciation for wine.
This small town is full of history, great food and (most importantly) unparalleled wine. We were invited to visit Palisade and explore some of its famous wineries for ourselves. Here is our wine lover's guide to Palisade, Colorado.
Wine Lover's Guide to Palisade, CO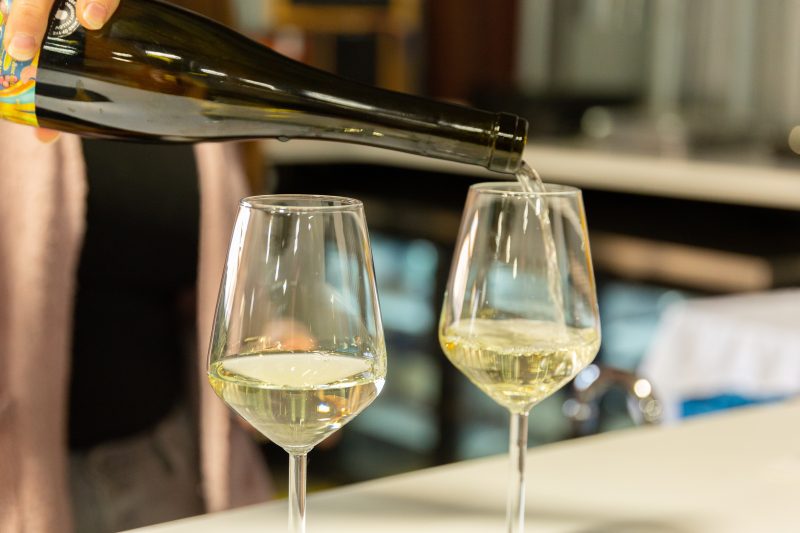 Meadery of the Rockies
Talon Wine Brands is a local favorite in Palisade, owning Talon Winery, St. Kathryn Cellars and Meadery of The Rockies. Our first stop in Palisade was Meadery of the Rockies, where we went on the Talon Sensory Tour. This unique tour invites guests to taste, smell and touch a variety of fresh ingredients used throughout the winemaking process while touring the facilities. The best part? Your wine glass will never be empty.
The Strawberry Rhubarb wine from St. Kathryn Cellars was a personal favorite of mine.
At the end of the tour, you're invited to taste some tasty treats like freshly caramelized pears. Each guest also received their own mini charcuterie board to enjoy.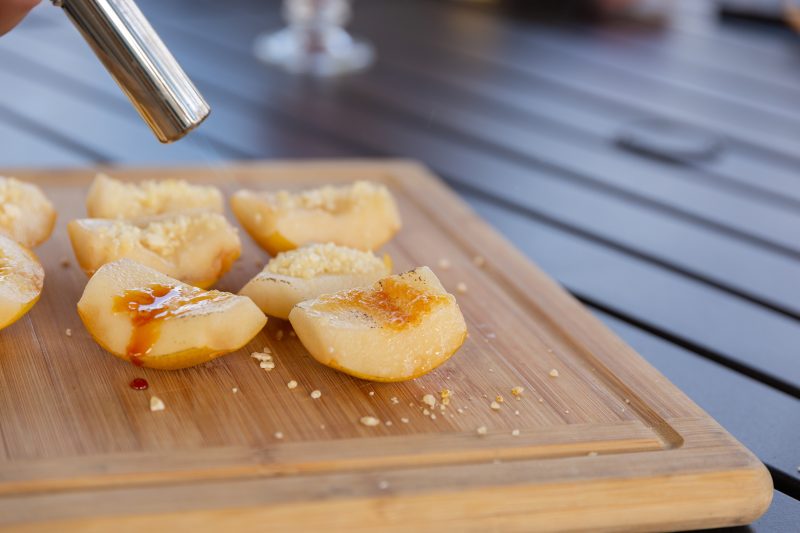 The Ordinary Fellow Winery
Next, we made our way over to The Ordinary Fellow Winery in downtown Palisade. This spot just celebrated its grand opening in November, and will soon be adding its very own food truck in the spring. We were invited to tour The Ordinary Fellow and sample some of the brand's most popular bottles.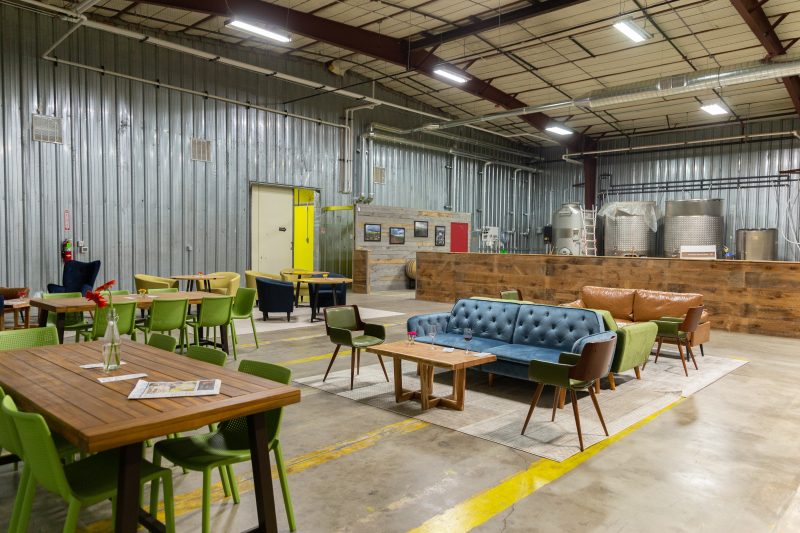 First we sampled the 2021 Riesling, which was a favorite of ours.
Throughout our tasting experience, we also sampled the Red Wine Blend, Rosé and Albariño. Each wine was unique and memorable.
"I'm really trying to create a place like an English pub right here in Palisade, where you can come, hang out and enjoy a glass of wine after you finish work," Head Winemaker Ben Parsons explained. "We'll have our food truck in the spring, where we'll deliberately pair delicious food with our wines. We'll start doing movie nights outside, we'll have a DJ once a month and just make it a really fun place to hang out."
Wine Country Inn
After a day of wine tasting, Wine Country Inn is the perfect spot to relax and stay the night. This cozy hotel is conveniently located right in the middle of Palisade and only minutes from both The Ordinary Fellow Winery and Meadery of the Rockies.
Wine Country Inn offers great views, charming rooms, high-end dining and complimentary wine tastings every evening.
Guests staying on the first floor can enjoy their own delightful private porch, perfect for sipping warm coffee in the mornings.
The views from the guest room porches are charming all year long. During our November stay, we enjoyed crisp air and had a lovely view of autumn leaves falling from the trees.
Some other lovely wineries to add to your list the next time you're in Palisade, CO include:
Two Rivers Winery
Colterris
Sauvage Spectrum
Vines 79
Restoration
Colorado Vintner's Collective
To try even more wineries across the town of Palisade at your leisure, we recommend staying for at least a couple nights.