Valentine's Day is upon us – so make sure you get your reservations in ASAP!
Here are our selection of local Orlando Valentine's Day specials and treats/gift ideas around Central Florida in 2022:
4105 N Alafaya Trail, Orlando, FL
689-205-0100
Dine in Only
Aurora will be offering a 5 course chef curated menu for couples at $95 per person or $120 per person with wine pairings for each course. The 5 course menu will be the only menu being offered on Saturday February 12th and Monday February 14th from 5pm until 10pm.
Chef Trudnak and his team have devised a genuinely fabulous holiday menu ideal for sweethearts of all stripes. Things kick off with such amuse-bouche winners as Lobster Gougers, Duck Confit, and Aged English Cheddar. A Sandiliano Brut sparkling wine from Italy will be on hand to set precisely the right mood.
The First Course offers include Seared Seabass and Risotto Cake with a Fenwick Springs Chardonnay, followed up by a Second Course including Alligator-Stuffed Quail and an Herb Spätzle accompanied by a Carson Scott Pinot Noir.
The Aurora Valentine's Day Couples Pre Fixe Menu will also be serving up a sumptuous Shared Entree anchored by a 28-oz. Porterhouse with roasted wild mushrooms, char-grilled asparagus, and Yukon gold potatoes in Aurora's house steak sauce and spotlighting a Cabernet Sauvignon out of Story Ridge Vineyard.
The Shared Dessert on the menu, meanwhile, is just about tailor-made for valentines: Aurora's signature "The Interstellar" dark chocolate balloon dome. An Italian dessert wine will be available to close things out in style.
This event is intended for couples or even numbered groups due to sharing the entrée and dessert.
Add-ons available
Wine pairings for tasting menu
Reservations required – call 689-205-0100 or email chef Mike at mike.trudnak@thecelestehotel.com
Don't forget, of course, that The Celeste Hotel offers über-romantic Tribute Portfolio accommodations in Orlando, in case you want to make it an all-out unforgettable Valentine's Day. Combine the top-shelf romantic dinner at our Aurora restaurant with a gorgeous and well-appointed room or suite in our celestially inspired hotel on the University of Central Florida campus for a couple days' Valentine's getaway in East Orlando!
Alligator Stuffed Quail at Aurora at The Celeste Hotel
Seared Seabass at Aurora at The Celeste Hotel
Sous Vide 28 oz. Beef Porterhouse at Aurora at The Celeste Hotel
400 Orlando Ave, Winter Park, FL 32789
Reserve your table by visiting roccositaliangrille.com or by calling (407) 644-7770 for assistance from Chef/Owner Rocco Potami for availability.

Valentine's Day Menu
Seating: 5:00 pm – 6:30 pm
7:30 pm – 8:00 pm
8:30 pm – 10:30 pm
Appetizer (pick one)
Caprese
The island of Capri's most famous appetizer with mozzarella, ripe tomatoes, extra virgin olive oil and fresh basil
Arancini
A Sicilian specialty – Italian arborio rice balls stuffed with peas, meat sauce and parmesan cheese, baked and served over our award-winning tomato cream
Salad
Mixed Green in a Champagne Vinaigrette dressing
Main Course (pick one)
Filet of Tenderloin
Filet, pan seared, flambeed with cognac in a five-peppercorn sauce and finished with a green peppercorn from Madagascar
Lobster Ravioli
Ravioli stuffed with Maine lobster, in a vodka sauce
Branzino (Mediterranean Sea Bass)
Filet of Branzino served over pumpkin seed infused mash potato
Veal Parmigiana
Veal Scaloppine, breaded and fried, topped with tomato sauce and gratinate with mozzarella, with a side of Tortellini alfredo
Dessert
Chocolate Delight
A rich chocolate cake, served with a Sicilian blood orange coulis
$70.00 per person (plus tax and gratuity)
Tabla Indian Cuisine – Lake Nona
9971 Tagore Place
Suite 9 Orlando, Fl 32827
(407) 743-2847
Tabla Indian Chinese Thai – Winter Park
216 N Park Ave Ste H, Winter Park, FL 32789
(321) 422-0321
Tabla Indian Restaurant
5847 Grand National Dr., Orlando, FL 32819
(407) 248-9400
Tabla's Valentine's Day Pre-Fixe Menu
$75 per person + tax
Amuse bouche
Evening in Paris
Vegetable vol au vents/tomato love broth
Appetizer
Choose One
Vegetarian
Love at first sight
Rangoli rajma / corn chaat
Non vegetarian
Chicken tikka purses/ nashili murgh
Main entrée
Choose One
Hug me honey
Stuffed chicken breast -panchporan aloo-desi, green goddess sauce
Lean on me
Coriander crusted salmon -panchporan aloo-honey butter chilli emulsion
Inner beauty
Palak paneer augratin- turmeric khichdi-Mediterranean vegetable
Inside and out
Lamb nargisi kofta- turmeric khichdi-Mediterranean vegetable
Zattar naan/rosemary naan served to the table
Dessert:the climax
Rasmalai shahi tukda
Chocolate strawberry panipoori
Served with choice of house wine –
red/white/rose
14900 Chelonia Pkwy, Orlando, FL 32821
The full-service, five-star JW Marriott Orlando Bonnet Creek Resort & Spa opened in July 2020 and has everything guests need for a luxurious Orlando getaway, from 516 plush guestrooms to fun-filled amenities. Located near Disney World Resort in Orlando, Florida, our hotel offers warm, inviting social spaces and amenities. Hotel features include a Spa by JW®, resort pool with splash pad, specialty restaurants and a rooftop terrace boasting nightly views of the nearby Disney fireworks display.
Sear + Sea at JW Marriott Orlando Bonnet Creek
Sear and Sea's 3 courses + amuse feature for $165.00 per couple:
Amuse Bouche:
Oysters & Caviar
Beau Soleil Oyster, Sterling Caviar, Champagne Vinaigrette
1st Course:
Tomato & Avocado
Baby Arugula, Pickled Mango, Fried Capers, Goat Cheese Mousse, Broken Lemon Vinaigrette
2nd Course:
Surf & Turf
Ribeye of Lamb, Lobster Terrine, Spinach Cream Puree, Truffle Matignon, Herb Oil,
Goat Cheese Mousse
3rd Course:
Chocolate Decadence
illume at JW Marriott Orlando Bonnet Creek
Illume will be doing half a dozen oysters with 2 glasses of Rose Champagne for $79.00 a couple
Oysters:
Kumamoto Oysters
Served With…
House-made Yuzu Ponzu
Osetra Caviar
Momigioroshi
Yuzu Tobiko
Lemon and Chives
Hyatt Regency Orlando International Airport
9300 Jeff Fuqua Boulevard, Orlando, FL 32827, USA
T +1.407.825.1234
orlandoairport.regency.hyatt.com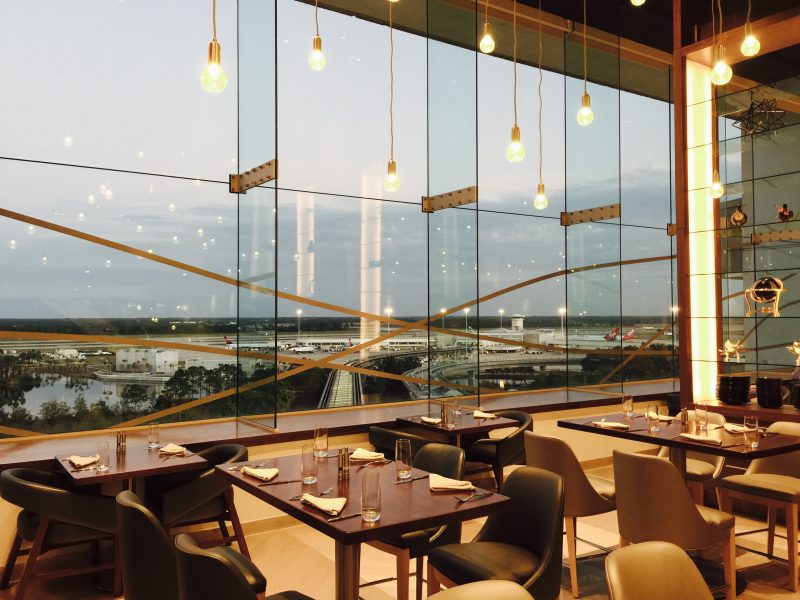 Hemisphere's
Valentine's Day Experience Menu
Choice of Salad
Chipotle Caesar – romaine hearts, celery leaves, manchego, corn salsa, smoked almonds
Mixed Greens – fresh berries, candied walnuts, bleu cheese crumbles, avocado champagne dressing
Choice of Entrée
Petite Filet fingerling potatoes, asparagus, red wine demi sauce
Catch of the Day mushroom risotto, beurre blanc, charred asparagus, mushroom chip, marcona almond, olive & currant chutney
Choice of Dessert
Red Velvet Cake Frangelico mousse, strawberry gelee, fresh stawberries
Crème Brulee fresh berries and whipped cream
$78++ Per Guest
1600 E Buena Vista Dr
Lake Buena Vista, FL 32830
(407) 939-6686
https://www.morimotoasia.com/
For this special Valentine's Day menu – guests can call the restaurant directly and request to sit in one of those rooms and enjoy this specialty menu.  Space is limited and they encourage early reservations.
Call Morimoto Asia to reserve directly at: 407- 939-6686
Morimoto Asia Valentine's Day 2022
Eight Course Pre-Fixe Menu
AMUSE BOUCHE
OYSTERS AND PEARLS
kusshi oysters, osetra caviar, soy marinated ikura, x.o. sauce. suggested pairing: gh mumm champagne
2ND COURSE
selection of exotic fish from around the world. suggested pairing: kiminoi sake junmai yamahai emperor's well
3RD COURSE
soy ginger braised "kama" toro. suggested pairing: gin, sake, lime, strawberry syrup, shiso leaf cocktail shooter
4TH COURSE
ishiyaki tableside, soy butter, black truffle. suggested pairing: vodka, shochu, lemon, chardonnay reduction, sparkling rose cocktail
5TH COURSE
SZECHUAN SPICED COLORADO LAMB
roasted rack, braised neck, grilled leg. suggested pairing: cabernet sauvignon (juggernaut california)
PRE DESSERT
ROSE SORBET, AMAO STRAWBERRY, SHISO, RED PEPPER SAKE
DESSERT
plant city strawberry, thai banana, yuzu marshmallow, spiced chicharrones, dark chocolate whiskey and maple bacon gelato. suggested pairing: akashi whiskey
Pointe Orlando
9101 International Drive
Orlando, FL 32819
Phone: 407-248-2838
pointeorlando.com
Playtime for grown-ups, with or without the kids. Belly dance on table tops. Samba into the early morning hours. Sip martinis under the stars. Chuckle at stand up comedians. Experience blockbuster movies in 4DX. These are just a few of the unique and memorable experiences waiting for you at Orlando's open-air entertainment destination, featuring local and brand-name restaurants, bars, nightclubs, 20-screen movie theater, comedy club and family attractions.
A culinary destination on International Drive ready to tempt your palette with some of the most craveable food around. Pair your culinary adventure with some great entertainment and you've found yourself the perfect night out.
Valentine's at Taverna Opa at Pointe Orlando
Celebrate eternal love with a tasty Greek feast for two! Special menu available for only $95 per couple (plus tax & gratuity)
Cold Appetizers:
Hummus & Marouli Salad
Hot Appetizer: Saganaki
Main Course: Surf & Turf with two 5oz. filet medallions and one 7oz. lobster tail, served with rice & potatoes
Dessert: Baklava
Available Friday, February 11 – Monday, February 14
Our classic belly dancing entertainment starts at 7pm every night!
Reservations are highly recommended! To reserve, call 407-351-8660 or visit www.opaorlando.com
Valentine's at Rodizio Grill at Pointe Orlando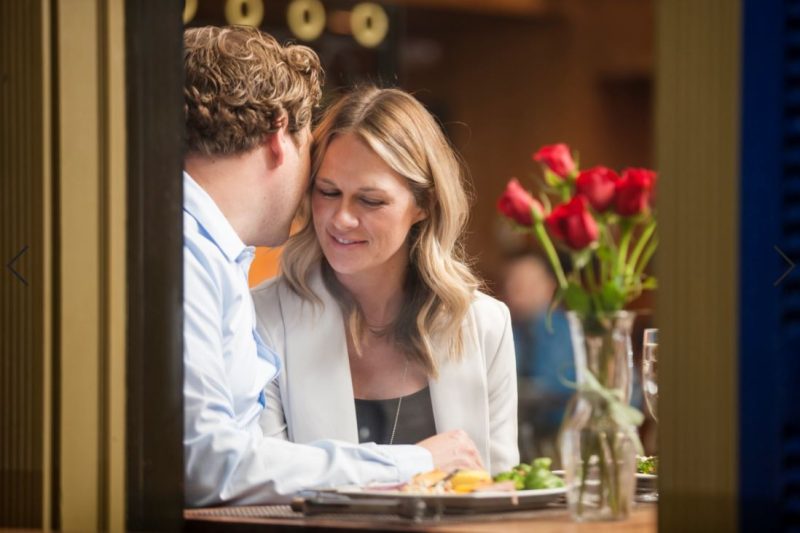 Treat your Valentine to a special celebration this Valentine's weekend at Rodizio Grill. Enjoy expanded holiday menu plus our OnFire featured menu including Peppercorn Steak, Sirloin with Serrano and Cayenne Cinnamon Pineapple.
Saturday, Feb. 12 Lunch & Sunday Feb. 13 Lunch : $39.99 Full Rodizio ($29.99 Salad Bar Only)
Saturday, Feb. 12 Dinner, Sunday, Feb. 13  Dinner & Monday, Feb. 14 Dinner: $56.99 Full Rodizio ($46.99 Salad Bar Only)
Each person will receive a special offer for future visit: one complimentary Full Rodizio dinner, with purchase of one.
Reservations are limited. Reserve your table today by calling 407-593-4422 or visit Rodizio.com
Cuba Libre at Pointe Orlando
Cuba Libre has a fun twist on the term "mask" specifically for Valentine's Day. Each couple that dines with us will receive a black satin eye mask and chocolate truffles (while supplies last). Dinner specials will be offered Friday Feb 11 – Mon Feb 14.
In addition to the masks and truffles, we continue to have Latin bands perform during dinner on Friday and Saturday nights, including on Valentine's Day weekend! Cubason will perform on Valentine's Day weekend (Feb. 11-12).
Plato Mar y Tierra $36.95
Adobo rub-grilled Black Angus sirloin and Maine lobster tail. Tomato bearnaise and roasted mashed cauliflower.
Cake Borracho $9
Creamy coconut liquor soaked vanilla genoise, chocolate croutons. Sea salt butter cookie.
Cuba Libre's cocktail special: "Island Rose" for $12. Recipe below. We'll have a drink photo, but not until this weekend.
Cuba Libre's Island Rose $12
Flavor Profile: Easy Drinking, Slightly sweet
Ingredients:
1.5 oz Garzon Rose Pinot Noir Wine
1 oz Brinley Shipwreck Vanilla Rum
.5 oz St. Germain Liqueur
.5oz Fresh Lime Juice
Garnish Float 2-3 Edible Rose Petals
Celebrated for its creative cocktails and tapas-style shareable dishes, Café Tu Tu Tango will offer a prix fixe menu for just $79.22 per couple featuring a selection of appetizers, mains and decadent desserts. To complement the tasty bites, Café Tu Tu Tango's Valentine's Day special also includes a choice of a bottle of  Prosecco, red or white wine.
Reservations: HERE
Address: 8625 International Drive, Orlando, FL 32819
Serving up authentic Italian cuisine, Mia's Italian Kitchen will offer a prix fixe menu for just $89 per couple, featuring a selection of appetizers, mains, and desserts for dine-in or to-go. The special also includes a bottle of Prosecco.
Reservations: HERE
Address: 8717 International Drive, Orlando, FL 32819
Reunion Resort & Golf Club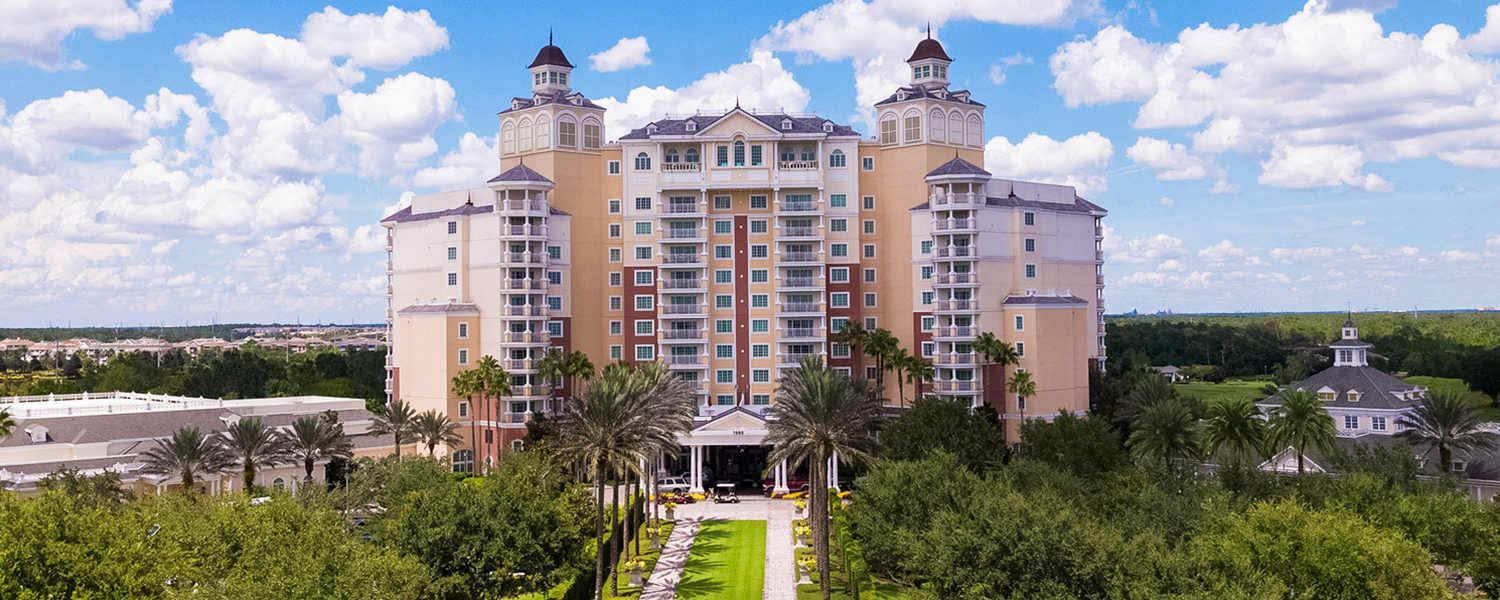 Traditions – Located within the Jack Nicklaus Clubhouse, Traditions offers an upscale tavern setting with an open-air kitchen.  A special Valentine's Day Menu will feature Heirloom Tomato & Beet Salad; Marry Me Chicken with sundried tomatoes, roasted marble potatoes and sauteed spinach; Pan Seared Diver Scallops with crispy pork belly, sauteed spinach, craisins and walnuts; and Chocolate Heart for Two.
7593 Chophouse – A sophisticated setting, the 7593 Chophouse is located in the Grande Tower. Friday, Saturday and Monday (from 5-10 p.m.) will feature a Valentine's Day Menu with Oysters, Caviar & Champagne; Cold Seafood Tower Extravaganza, including shrimp, snow crab, lobster tail, oysters and tuna poke; Pan Seared Diver Scallops with beet risotto; Surf & Turf for two featuring a ribeye and lobster; and Chocolate Heart for Two.
Menu details here.
Reservations recommended (www.ReunionResort.com).
Wyndham Grand Orlando Resort Bonnet Creek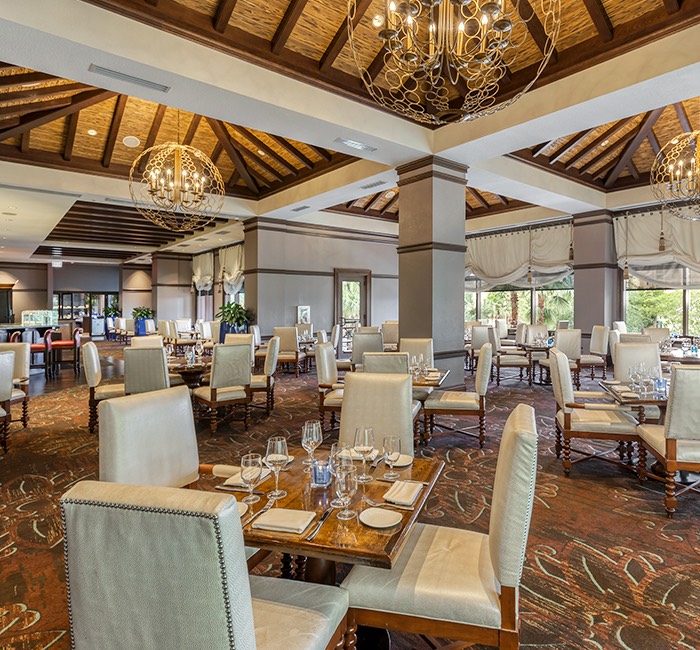 Blue Harmony Spa – Special spa services (all served with champagne) the entire month of February to include, 50-minute Couples Aromatherapy Massage; Warm Your Heart 50-minute Indigo Stone Massage; I Chair-ish You Manicure & Pedicure.
Spa treatment details here.
deep blu Seafood Grille – The Valentine's Day feature will include a Pan-Fried Halibut in crab lemongrass broth with a Mexican Spiced Chocolate Cake for dessert.
The menu is available here.
Reservations recommended (www.WyndhamGrandOrlando.com)
Reyes Mezcaleria
Ticket sales are now open for our February En la Mesa dinner, which will take place on 
Valentine
's 
Day
!
$95 per person for six courses 
$35 add-on beverage pairing
Celebrate this Valentine's Day with us at Reyes Mezcaleria for the biggest En la Mesa yet! Chef Wendy is serving a beautiful, date-worthy, six-course menu that we'll be pairing with wine and cocktails.  Doors open at 6:30pm, with the first course starting at 7pm.  Customize your experience by dining indoors or on the patio, and be sure to opt for the beverage pairings!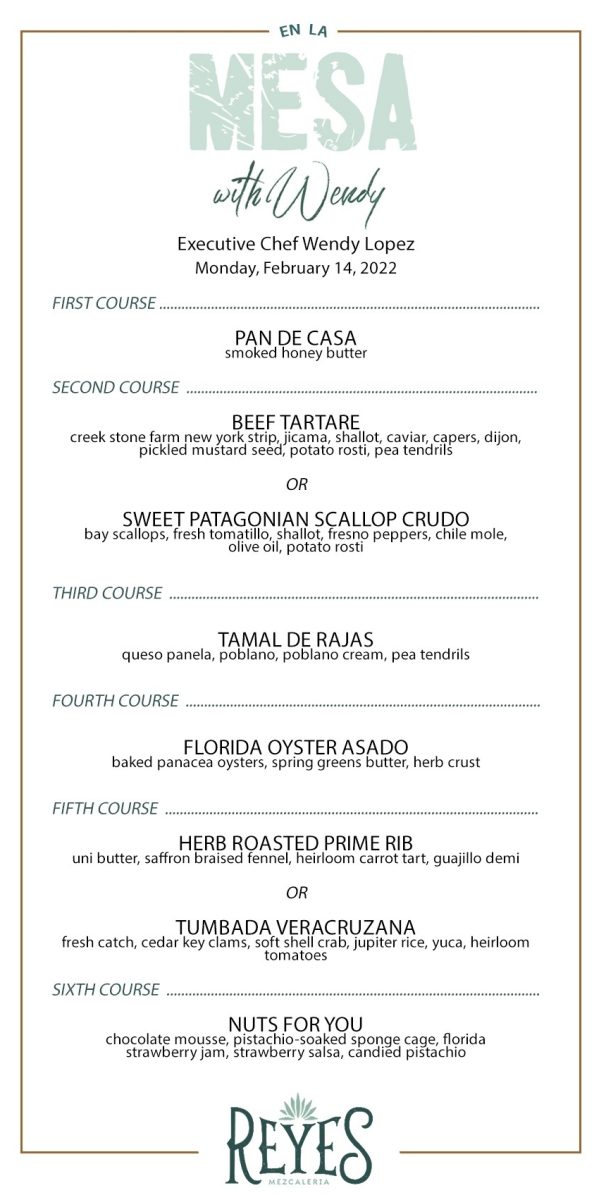 Valentine

's 

Day

 at 1921 Mount Dora

1921 Mount Dora will be offering a special menu for dinner service on Monday, February 14th in honor of Valentine's Day. Reserve through our link here.*
Christini's Ristorante Italiano
7600 Dr. Phillips Blvd., Ste 84
Orlando, FL 32819
Phone 407-345-8770 / Fax 407-345-8700
www.christinis.com
Valentine's Day  set menu priced at $125 per person before tax and gratuity. No a la carte dining will be offered on Valentine's Day.
Reservations are highly recommended. A credit card is required to finalize the reservation for all party sizes on Valentine's Day and we have a 24hour cancellation policy. Reservations can be booked on Open Table; or by calling the restaurant at 407-345-8770 from 11am-11pm.
Local Foodie Gifts for Valentine's Day
Local Cookies and Honey from A Spoon Full of Hope
Since its launch in 2018, A Spoon Full of Hope's honey, classic shortbread cookies and soup have been gaining popularity – making Second Harvest Food Bank of Central Florida's signature food product line a sweet gift for your Valentine (or Galentine).
 And the best part of this gift? All sales support Second Harvest's special training program that's designed to provide qualified, economically challenged adults with the culinary and life skills to pursue a sustainable career in the food industry. Second Harvest's 16-week Culinary Training Program is offered at no-cost to students.
Products can be purchased individually, in bulk or as part of a gift set, and can be shipped directly to your Valentine.
A selection of A Spoon Full of Hope products includes:
Tomato Basil Soup
Wildflower Honey
Mangrove Honey
Palmetto Honey
Orange Blossom Honey
Classic Shortbread Cookies
Cranberry Pistachio Cookies
Strawberry Lemonade Cookies
Chai Shortbread Cookies
Sweetheart Special Gift Set: includes (2) mugs and tea bags, (2) honey bears, (2) tea steepers and (2) shortbread cookies
Kitchen essentials, such as tea steepers, soup bowls, aprons and mugs
 The last day to order for shipping is Tues., Feb. 8. The deadline for in-person pick-up is Fri., Feb. 11.
 Website: www.ASpoonFullofHope.org.
Valentine

's 

Day

 Smashing Heart at Tapa Toro
Pre-order online here: Valentine's Day Grazing Boards | Tapa Toro 
Available for pickup 1 p.m. to 10 p.m. from February 12 – 14. Pre-order on our website!

Breaking hearts is still in style — Tapa Toro's limited-time-only Smashing Heart Box, a handmade, 14-inch heart-shaped chocolate mold is back for Valentine's Day. Once cracked mini mallet, you'll find macarons, chocolate and assorted candies
Price: $35 plus tax