Update: 2/28/2022 – Pico De Gallo informed us they are taking a pause on breakfast for now until further notice. Call ahead to find out what is available.
The Marketplace at Avalon Park is a brand new and innovative food hall, general store, commissary kitchen and event space that just celebrated their grand opening this past year in downtown Avalon Park in East Orlando. It is such a cool new addition to Eastern Orange County and is sure to be a delightful space for families and neighbors for a long time to come.
They recently debuted new breakfast options, perfect for east Orlando locals on the go. Now you can start your mornings off right with a breakfast hot off the griddle from three of restaurants at Marketplace at Avalon Park – Rosso Coffee  Bar, Pico De Gallo and Nola at Avalon Park.
With everything from tostadas to pancakes to a breakfast sandwich, you'll have plenty of tasty options to choose from.
So don't go hungry on your way out the door – start your day off right with breakfast from one of these three eateries!
Rosso Coffee – Hot Coffee, Pastries, and Biscuit Sandwiches for breakfast
Rosso Coffee Bar is open 7 days a week starting at 7:30 am for breakfast and serving a wide variety of hot drinks like lattes, cappuccinos, americanos and other specialty beverages that pair nicely with its baked goods.
Whether you're looking for a morning jolt to get going or need to satisfy your sweet tooth before lunch, Rosso Coffee has what you need.
The Nola breakfast biscuit is perfect for on-the-go! A mouthwatering house made Nola buttermilk biscuit filled with eggs, smoked ham and Monterey Jack cheese. Dine in or grab one to go from Rosso Coffee in the Marketplace at Avalon Park.
Pico De Gallo – Breakfast Burritos, Tacos, Tostadas, and Pancakes
Breakfast Burritos, Tacos, Tostadas, Pancakes are all under $10 and made fresh to order. Pico is open for breakfast Monday-Friday, 7 am – 10:30 am.
BREAKFAST MENU includes:
Burrito Breakfast – Refried beans, Chorizo, and eggs wrapped in a 10" tortilla.
Single Taco Breakfast – Refried beans, Chorizo, and eggs with choice of Soft or Crispy tortilla shell.
Arepas con huevos – Grilled Arepa with eggs
Churros x Hot Chocolate
Grab some churros from Pico De Gallo and a cup of hot chocolate from Rosso's for a truly delicious breakfast! This is a staple in Mexico City if you ever have been.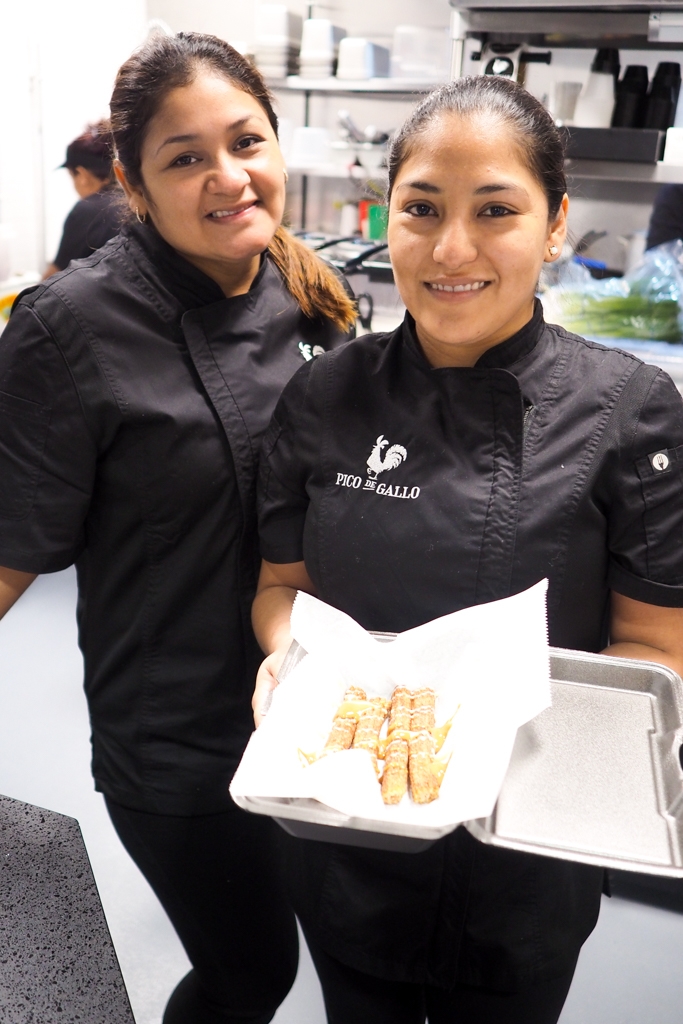 BOOZY BRUNCH
If you are looking to turn breakfast into a boozy brunch, all you need is to add a mimosa from Avalon General Store when they open at 11 am.
With Rosso Coffee, Pico De Gallo and Nola inside The Marketplace at Avalon Park serving breakfast, you can get your first meal of the day before you start your busy day. Each venue serves different menu items so we recommend checking out all of them for a great breakfast experience.
Marketplace at Avalon Park
3801 Avalon Park E Blvd Ste. 100, Orlando, FL 32828
https://marketplaceatavalonpark.com/