New Yorkers and friends of New Yorkers in Central Florida! Ever miss that chicken and rice with white sauce from The Halal Guys cart?
Well – now you can get a taste here in Central Florida in two locations – East Orlando and Lake Mary!
View this post on Instagram
The Halal Guys' journey began in 1990 with their three Egyptian founders who first sold halal food from the cart in NYC to Muslim taxi drivers who at the time had few outlets for authentic halal food in the five boroughs.
Thus, their famous platters of chicken and gyro over rice, falafel sandwiches, and crave-able sauces were born.
Locally, you may remember Mr. Tahir Ansari, who is sort of a local legend as one of the original owners of The Skull Kingdom in Orlando's tourist district. In our recent interview (found below), he tells us he was inspired by his daughter's visit in NYC to The Halal Guys to bring them here to Central Florida.
Today, led by Tahir's nephew Johnny Ansari and team, people from all over Florida and beyong travel hours to Central Florida just to have a taste of The Halal Guys – and now they are available not only in East Orlando but also in Lake Mary as well as for catering for office luncheons and special events.
They make their rice fresh several times a day – in a large pot along side a special blend of Middle Eastern spices and garlic, and marinate and chop their famous chicken by hand on the hot griddle. From their platters to salads to sandwiches, they have a lot of great flavors to offer – Do visit soon!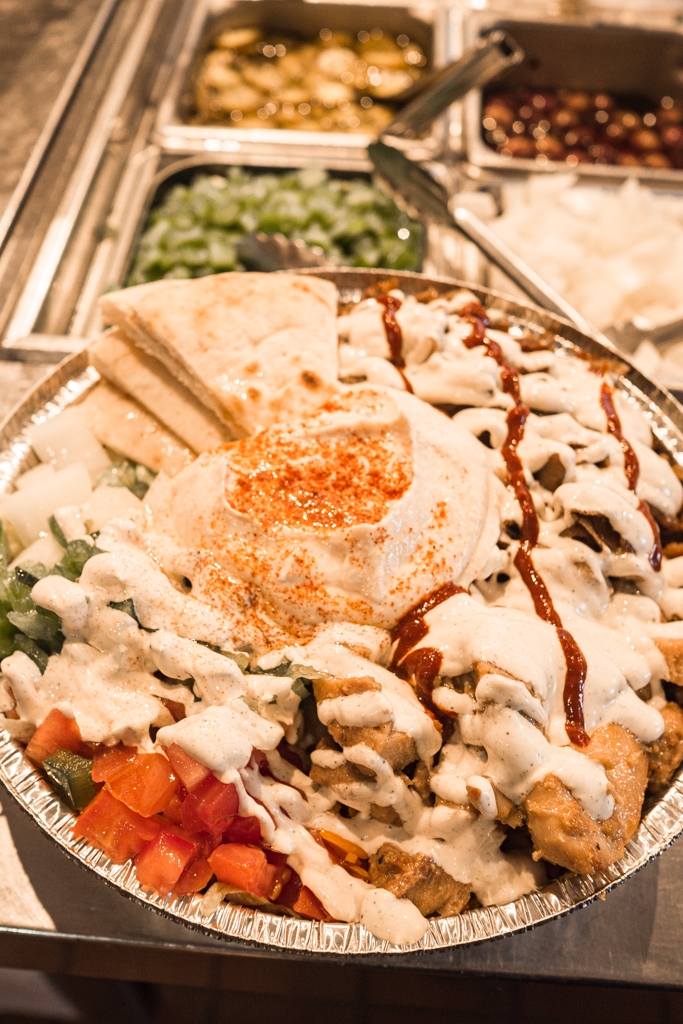 Tasty Chomps Interview with Mr. Tahir Ansari, The Halal Guys Orlando
Tasty Chomps: Why is The Halal Guys special to you?
Tahir Ansari: About twenty years ago I was in NYC and received a call from daughter and when I told her that I was in Manhattan she told me to go eat at this food cart next to Hilton where I was staying and of course I laughed and made fun of her that instead of recommending me a good restaurant she is telling me to go eat at a food cart.
After a long discussion she said " Papi just do it " and hung up on me. So like a good father I went there and stood in the line behind about 100 people.
I started talking with an English couple in line and I said to them that I am here because my daughter forced me to come here but why are you here?
After a big laugh they replied that someone at the concierge desk forced them to come and try this food and of course time passed quickly after that.
Tell us about your upbringing and childhood – what we some motivations for you growing up?
I grew up in Pakistan with a very humble upbringing as a child who never had a bike and the only entertainment I had was watching American shows on television at my neighbor's house.
The only thing I wanted to do after watching these shows was to become an American and live the life of these people I see in these American tv shows.
In 1973 someone arranged a free ride for me on a cargo ship that was going to New Orleans and that is how my dream became a reality.
What are some past projects that you have had in Central Florida?
In 1983 my lucky stars brought me to International Drive, Orlando and that changed my life 180 degrees. I started with T shirts & souvenir shops and then built a haunted house called Skull Kingdom, miniature golf courses and got involved in developing real estate in tourist areas.
How has Central Florida changed in the past few decades?
Early eighties is when Epcot Center, new airport and convention center was built, from there onwards Orlando has never looked back. I consider myself a very lucky and proud resident of this community.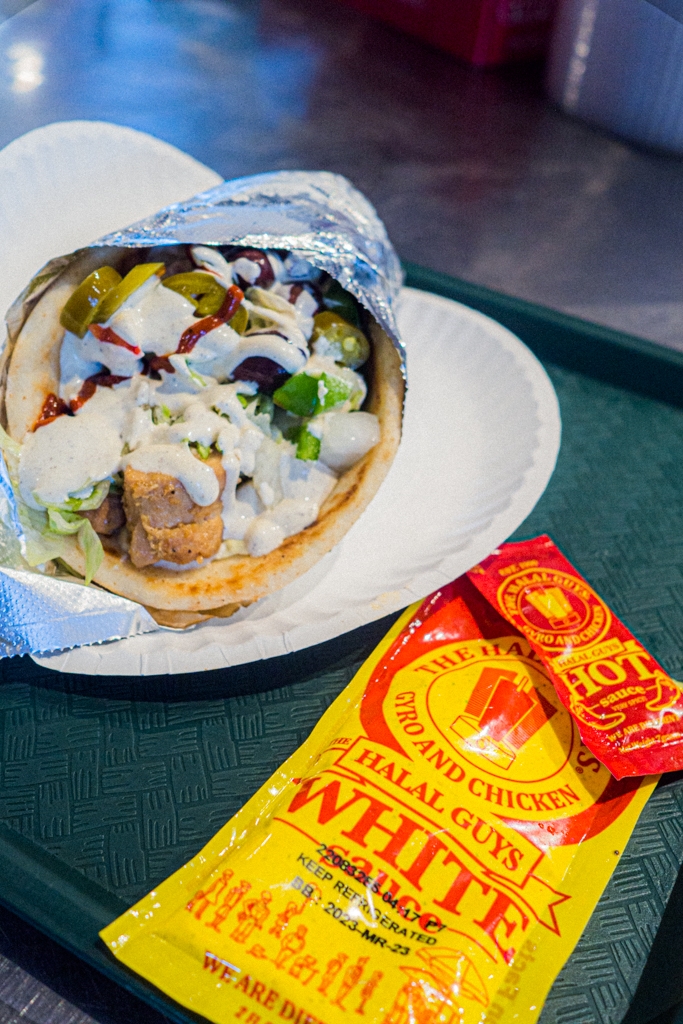 How did you get started in the food industry?
I started with Cicis pizza in the food industry and my children still operate these in Florida and Tennessee.
What are some of your favorite lessons learned over the years?
The most important lesson I have learned in my business life is that when an idea comes to your mind you have to take action on it, without an action nothing will ever materialize and you will never know if it was a good idea or not. One successful action will justify all the unsuccessful actions you made.
What are you plans for the near future?
We have two Halal Guys now and plan to open a few more and I am hoping that my nephew Johnny Ansari will take it to the next level as I am ready to retire.
The Halal Guys – Lake Mary
7025 Co Rd 46A Ste 46A, Lake Mary, FL 32746
(407) 878-7647
The Halal Guys – East Orlando
688 N Alafaya Trail #103, Orlando, FL 32828
(407) 271-8606
Also, for a limited time, visitors and catering orders at the Lake Mary and East Orlando locations can get 10% off their orders by mentioning "TastyCHOMPS"!
For those interested in catering for your next office luncheon or special event – text or call (text preferred) 321-588-0400 with inquiries.