Over the weekend The Ritz-Carlton and JW Marriott Orlando, Grande Lakes hosted their fourth Curated Experiences.  Curated Experiences is an annual ticketed weekend where guests can enjoy exceptional culinary experiences from award-winning and globally recognized chefs, unparalleled services, amenities, and entertainment of Grande Lakes Orlando.
Photos from Curated Experiences below:
Mingle with Michelin
Of all the chefs out there, only a handful have the honor of holding MICHELIN Stars to their name. Michelin Star chefs work tirelessly to perfect their technique both in the kitchen and on the plates they create.  Guests joined alongside various MICHELIN award-winning chefs including; John Tesar, Executive Chef (Knife & Spoon, Orlando FL), Rhys Gawlak, Executive Sous Chef (Primo, Orlando FL), Niven Patel, Executive Chef (Ghee Indian Kitchen, Miami, FL), Cindy Hutson, Executive Chef (La Tropical, Coral Gables FL) and others as they indulged in their exquisite creations and relive the moment when Florida's vast culinary industry was recognized in the 2022 Florida MICHELIN Guide.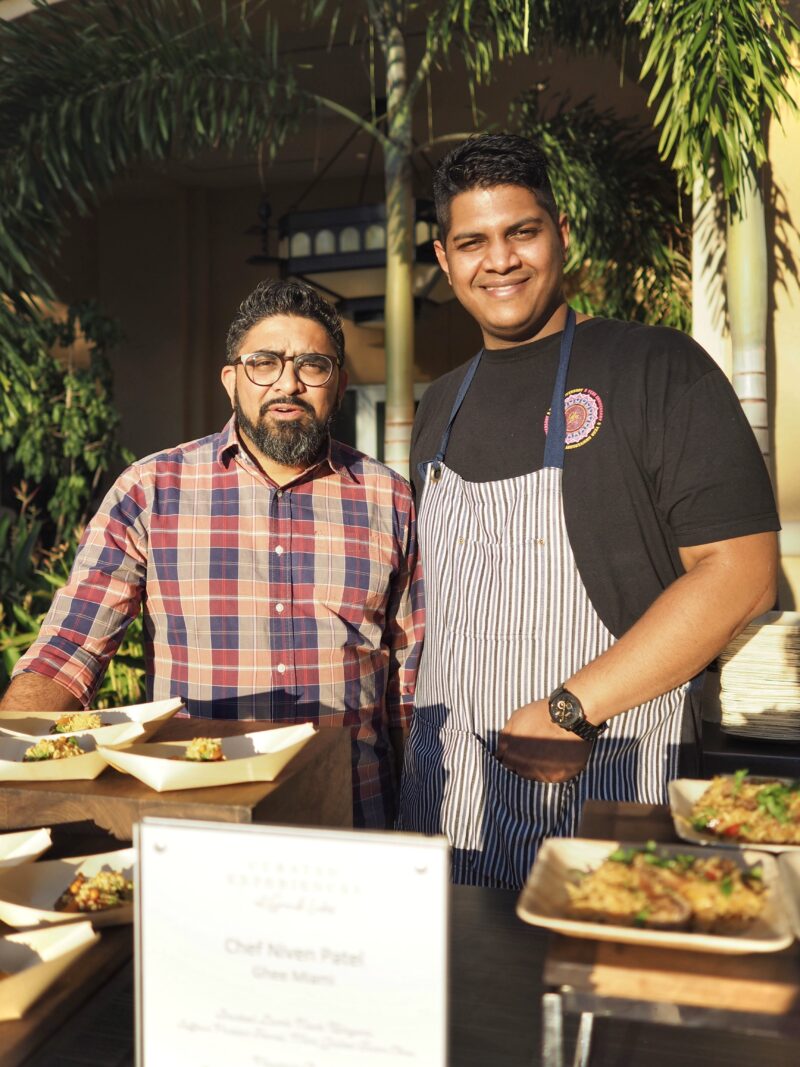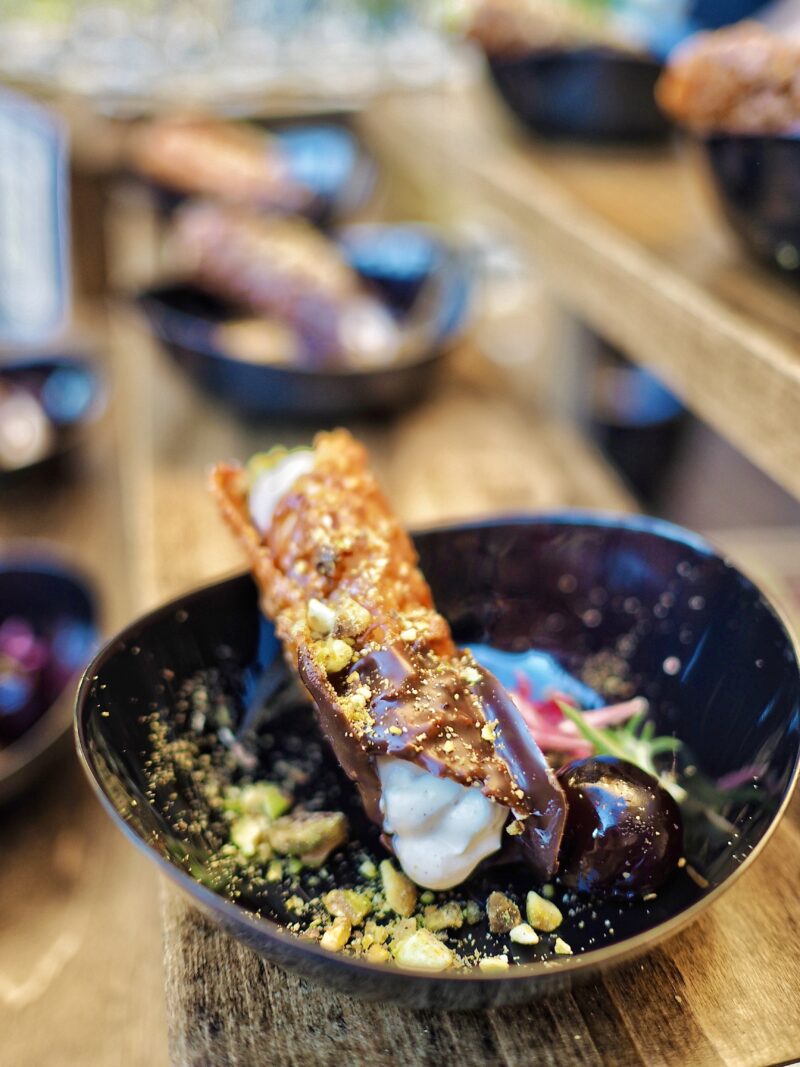 Coffee in the Kitchen
Guests got an exclusive behind-the-scenes look at Grande Lakes' unique breakfast offerings, interacted with ther local coffee curator, Lineage, enjoyed chocolate carving presentations, pastry delicacies, espresso martinis, and met local farmers.
Brunch at Michelin-Recommended Primo, JW Marriott Orlando
Primo hosted a brunch experience prepared by talents of the culinary industry. Renowned chefs included Julie Petrakis (The Ravenous Pig, Orlando, FL), Rhys Gawlak (Swine And Sons, Orlando, FL), Cindy Hutson (La Tropical, Coral Gables, FL), Maggie McAndrews (Grande Lakes Orlando Pastry), Jes Tantalo (Redlight Redlight Brewpub), Chef Mayra Tavarez & Christina Griffiths (JW Grande Lakes Primo).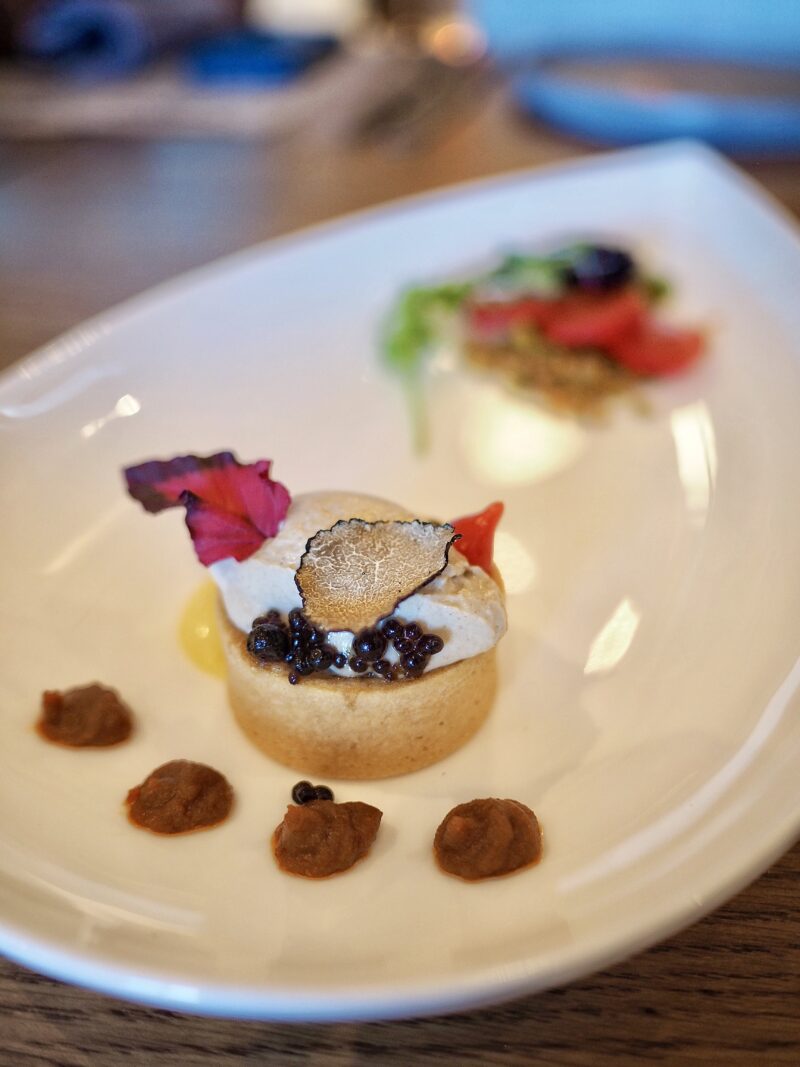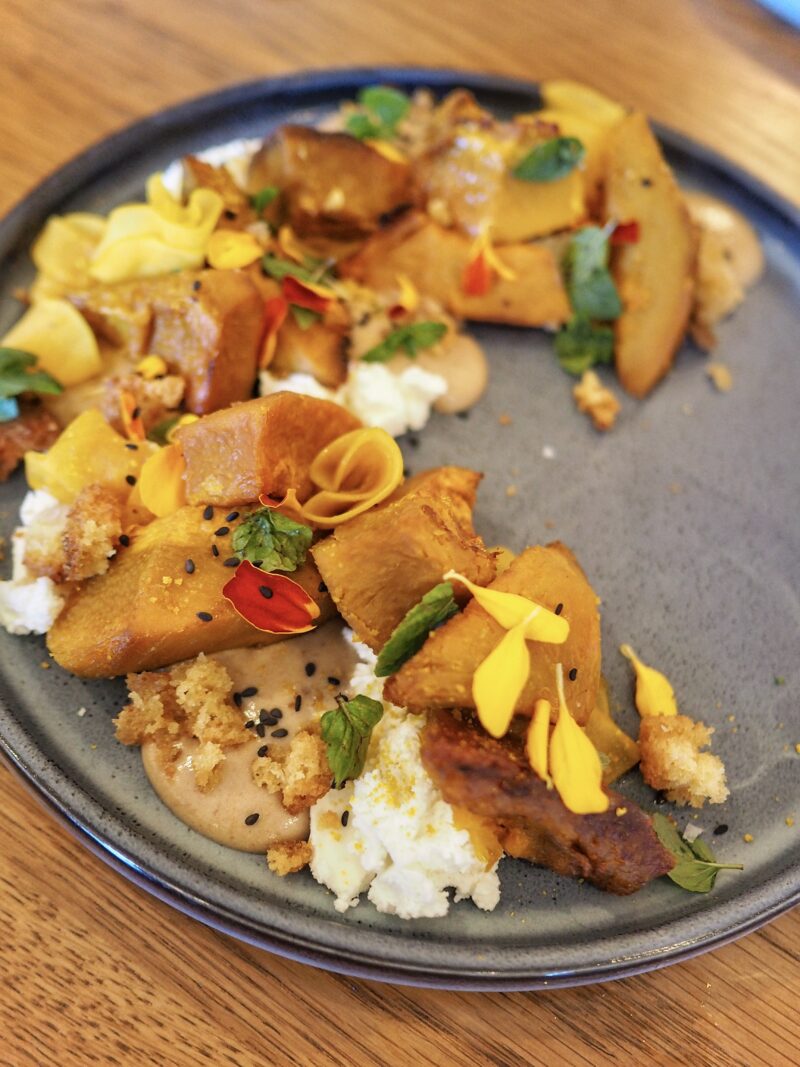 Cabana Life
Guests were one of the first to bask in the new cabana lifestyle experience found at Grande Lakes Orlando.  They enjoyed fresh coconuts, shucked oysters, a ceviche bar, open fire skewer dishes, a signature cocktail and mixology station, and learned why their spa was awarded #1 by USA Today 10Best with a featured presentation of the Bespoke Facial By Biologique Recherché.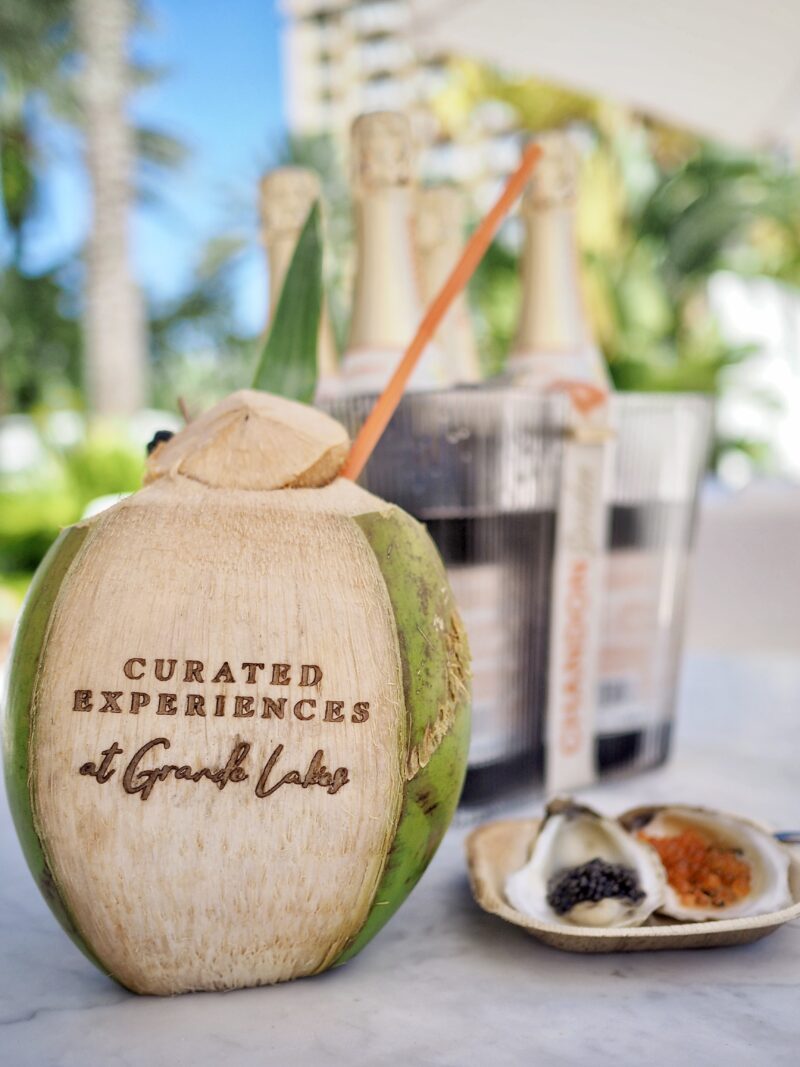 Gala Dinner: "MICHELIN Under the Stars" with Chef Mitch Leinhard Alongside Other Celebrated Chefs
A Curated Experiences staple, the Gala Dinner showcased some of Grande Lakes' during an elegant plated dinner.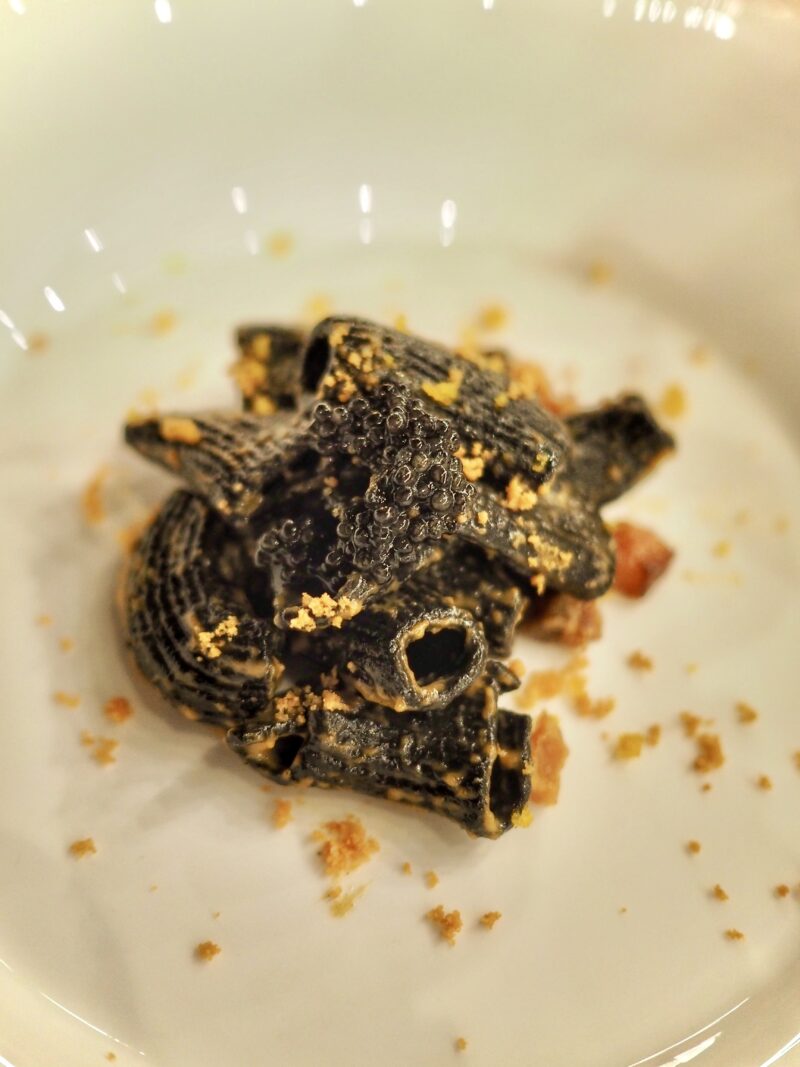 Private Concert With Nashville Songwriters Jim Beavers & Jon Nite
Jim Beavers' songwriting credits include Luke Bryan's "Drink A Beer," Dierks Bentley's  "5-1-5-0" and "Am I the Only One," Toby Keith's "Red Solo Cup" and countless other singles by  artists including Faith Hill, Easton Corbin, Tim McGraw, Josh Turner, Billy Currington, and Gary Allan. Jon Nite has had 12 #1 singles and been awarded three CMA Triple Play Awards, ACM  Vocal Event of the Year for "We Were Us" and his song "Whatever She's Got" was named one of the Top 100 songs played this decade. He recently received NSAI's peer-voted Song of the Year Award for Cole Swindell's "Break Up In The End."
After the concert, guests capped off a wonderful weekend with an exceptional fireworks finale lighting up the beautiful night sky over Grande Lake.
Breakfast at Leisure
After a full weekend of being luxuriously wined and dined, guests re-energized with favorite southern comfort foods. Grande Lakes is proud of its Florida Heritage, and Highball & Harvest is inspired by the railroad system which enabled the region to become an agricultural powerhouse that remains as important today as it was in the 19th century.
Thank you Grande Lakes Orlando for generously hosting us and for the impeccable service all weekend from all of the team members involved. The resort did a phenomenal job planning all the exciting activities for attendees and making us feel incredibly special throughout our stay. We are looking forward to attending the next Curated Experiences staycation weekend in the near future!
To stay up-to-date on upcoming events at Grande Lakes, visit: grandelakes.com