We were invited to the grand opening of Volcano Hot Pot & BBQ – International Drive, located across the street from Orlando International Premium Outlets.
The restaurant was very spacious and clean and there was a variety of fresh ingredients to choose from at the buffet table.  At the dining table you each have your own soup pot and also one grill to share for the bbq.
It was a fun experience that I highly recommended to everyone!
Prices:
Adults
$29.99 hot pot
$34.99 hot pot & bbq
Kids
$12.99 hot pot
$14.99 hot pot & bbq
Prices subject to change.
How to dine at Volcano Hot Pot & BBQ:
1. Choose your soup base.
Tom Yum Soup was my favorite since it had some spice in it.
2. Select your ingredients at the buffet table.
3. Choose your dipping sauces.
4. Bring broth to a boil and slowly add in all your ingredients.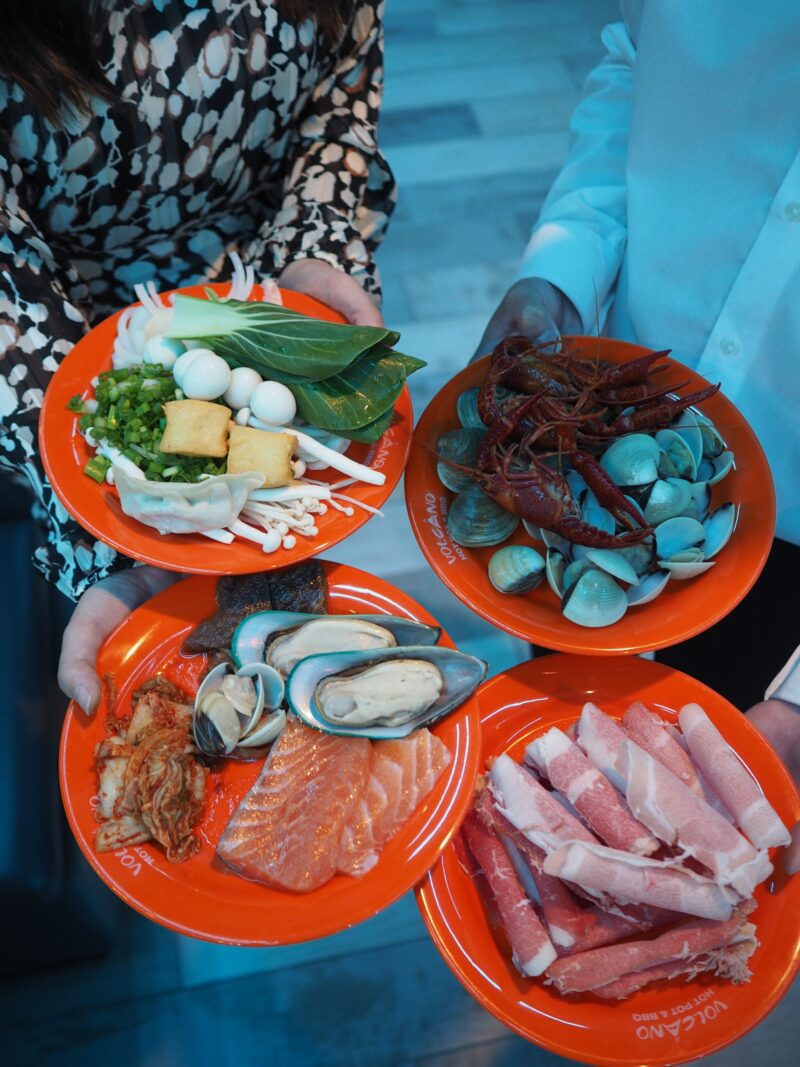 5. Use soup ladle to serve ingredients to your plate or bowl.  Then enjoy!
Save room for dessert!
Volcano Hot Pot
5655 International Dr, Orlando FL 32819
volcanohotpot.com