If you're a food lover in Central Florida who enjoys exploring different cuisines, then you have to make a "stop" over at "Naan Stopp" ASAP – a new neighborhood Indian restaurant located in Windermere near Walt Disney World, serving modern Indian food. They specialize in North Indian food and also feature special South Indian delicacies periodically.
The name might make you think of a quick-service casual restaurant, but it is definitely more of a sit down restaurant.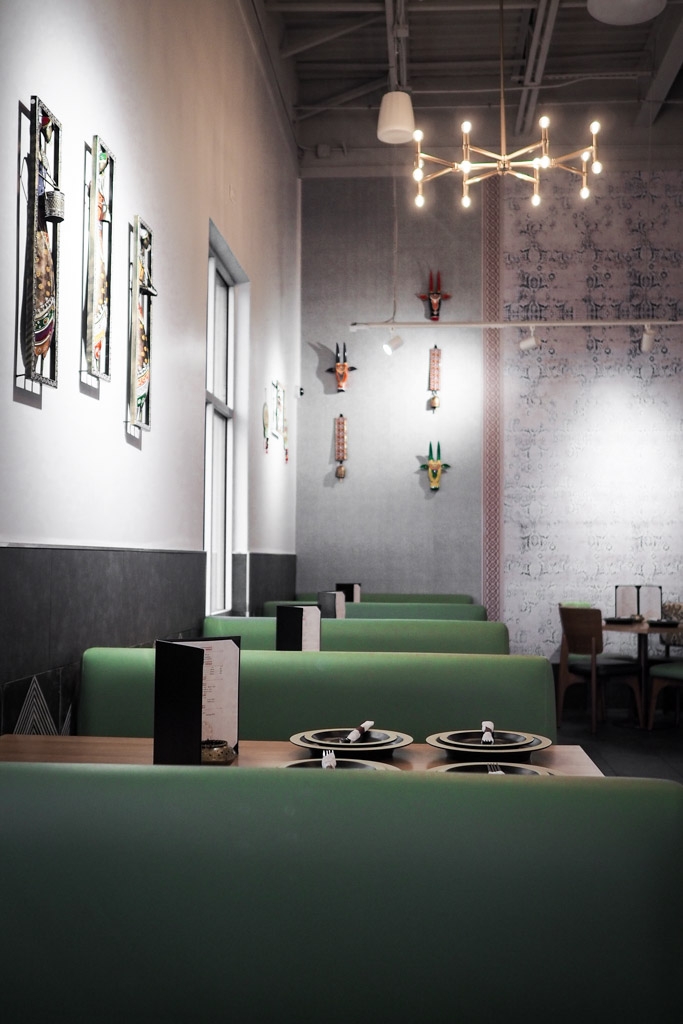 The decor here is absolutely gorgeous, like something from a modern Indian museum of interior design, with touches of Indian artifacts imported from the mother country.
Northern Indian cuisine is a fusion of rich flavors and aromatic spices drawing heavily from the Mughal Empire and is known for its signature dishes such as butter chicken, biryani, and tandoori chicken.
One of the standout dishes at Naan Stopp is the butter chicken.
Indian cuisine is diverse and has been influenced by various cultures and empires throughout history. One of the most significant influences on Indian cuisine came from the Mughal Empire, which ruled India from the 16th to the 19th century.
The Mughals were known for their sophisticated and luxurious lifestyle, and their food was no exception. They brought with them a rich culinary heritage from Persia and Central Asia, and it greatly impacted the Indian cuisine.
The Mughals were also responsible for the creation of the rich and creamy gravies that are a hallmark of many Northern Indian dishes. This style of cooking involved slow-cooking meats in a variety of spices and then simmering them in a rich sauce made of cream, tomatoes, and onions.
According to legend, the butter chicken dish was created by a chef named Kundan Lal Gujral, who ran a popular restaurant in Delhi called Moti Mahal. He accidentally overcooked some chicken in a tandoor oven and decided to create a sauce to cover up the dryness. The result was a rich and creamy tomato-based sauce that quickly became a hit among his customers.
Here at Naan Stopp, the staff are friendly and knowledgeable, always happy to help you navigate the menu and make recommendations based on your preferences.
Overall, if you're in the mood for an authentic Northern Indian cuisine experience, then Naan Stopp is the place to be. The food is scrumptious, the ambiance is inviting, and the experience is unforgettable. So grab your friends and head over to Naan Stopp for a meal you won't soon forget!
We recently chatted with Ram Atmakuri, owner of Naan Stopp about the restaurant – read on below for our interview!
Tasty Chomps x Naan Stopp Interview with owner Ram Atmakuri
– Tell us about your background – how did you get started in the food industry? Ram Atmakuri: Software Engineering background with passion for food and hospitality.
– What was your inspiration behind Naan Stopp's concept?
The area did not have an Indian Restaurant, Hence opened the authentic, modern looking North Indian restaurant.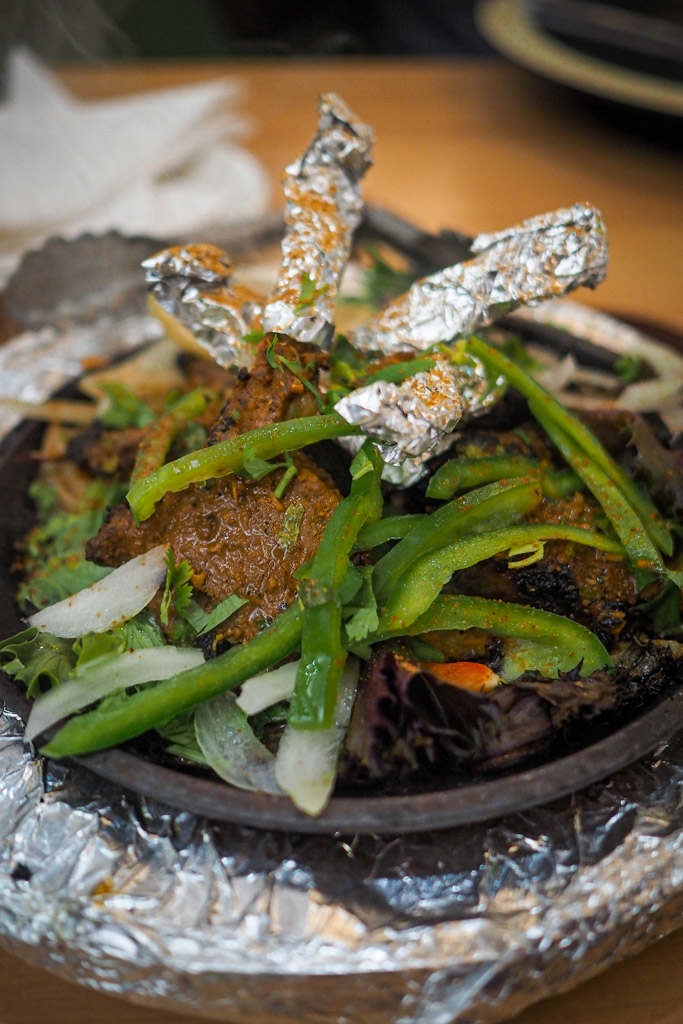 – What are some of your favorite childhood memories growing up around food?
Always fond of Mom's food. My father used to take us out for vacations during Summer and Winter Holidays. The travels exposed me to different cuisines and cultures.
– We love the interior design at Naan Stopp – can you tell us more about the design?
We wanted a modern looking Indian restaurant, with a pleasant color scheme, fortunately the Interior Designer gave us wonderful interior design.
– What are some little known unique/ special things about Naan Stopp that people should know?
All the food you get at Naan Stopp is made from scratch, made fresh daily. All the food is made to order.
– What are the most popular items right now at Naan Stopp?
Butter Chicken, Chicken Tikka Masala, Lamb Curry, Chana Masala, Garlic Naan.
– Tell us about your upcoming plans for Naan Stopp as well as other restaurant ventures?
We currently are focusing on Naan Stopp and have plans to open authentic south Indian restaurants in greater Orlando, Florida in the near future.
NAAN STOPP
5845 Winter Garden Vineland Rd Suite # 130
Windermere, FL 34786
Phone: (407) 347-5487
https://www.naanstopp.com/