Rocco's Italian Grille is a romantic Italian restaurant in beautiful Winter Park, located across from The Glass Knife, and just a 10-minute drive from Downtown Orlando. Rocco's proudly presents an authentic Italian cuisine prepared by their experienced native chefs.
Proprietor Rocco Potami was born and raised in Italy and he has always been passionate about cooking.  His restaurant offers recreated recipes of his homeland which he has spent years researching, developing, and perfecting. Rocco's uses only the freshest meats, imported pastas, and sauces made from scratch to serve a broad selection of dishes from each of Italy's regions.
Rocco has 41 years of experience cooking in Central Florida. In 1982, the opening of Disney's Epcot called him down from Montreal to work at the Italy pavilion.
Rocco's menu is composed of a variety of appetizer, pasta, seafood and meat dishes that recreate old favorites and bring out new flavors. Choose one of their wines from the wine list, where you will find wines ranging from Aglianico to Zinfandel.  They offer an ample selection of Italian wines, along with great Californians and others. Sip on an Amarone, Barolo or Caymus, you will find just the right one for your meal.
Here are some popular menu offerings at Rocco's Italian Grille:
Bruschetta – Goat Cheese, Ricotta Cheese, Smoked Salmon
Caprese – Buffalo Mozzarella, Tomato
Cesar Classico


Parpadelle Pasta – Pesto, Scallops
Ravioli – Lobster Vodka Sauce
Veal – Parmigiana Style + Beef Tortellini
Pesce – Swordfish Grilled, Cherry Tomato + Caprese, Basil, Extra Virgin Olive Oil
Chocolate Mousse
Lemon Tart "Torta Della Nonna"
Chef's Corner with Proprietor Rocco Potami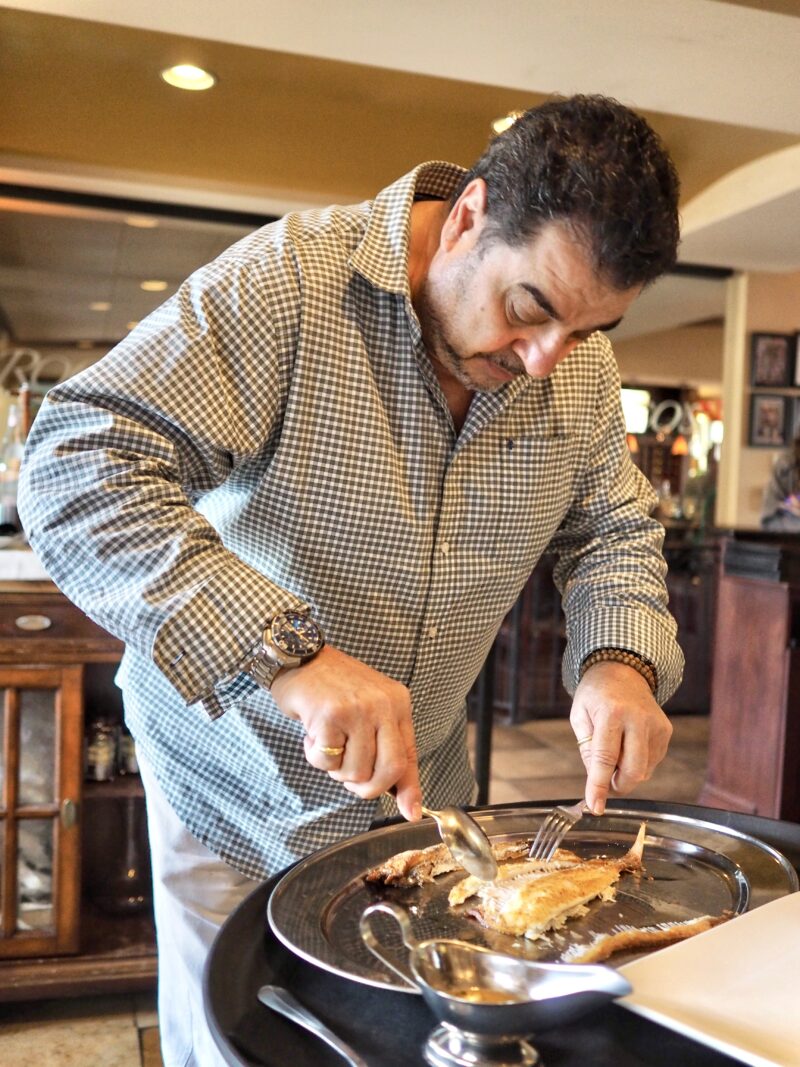 What are some of the most popular dishes right now at Rocco's?
Daily specials of homemade Ravioli, Veal and Fish dishes, Pappardelle alle Cinque Terre – Pappardelle (wide flat noodle-like pasta) with shrimp, scallops and lobster, braised in a white wine tomato basil cream sauce, topped with shaved Parmigiano Reggiano cheese and basil.
See Rocco make this dish on YouTube: https://www.youtube.com/watch?v=5fOkcvh7L6s
What are some of your upcoming plans for 2023?
To work with new and fresh ingredients, locally-grown.
For those who have never been before, what would you say to describe Rocco's to them?
It is like walking into a restaurant straight out of Italy with a relaxed atmosphere in an old-world setting. Everyone is greeted at the door. I take pride in providing an authentic Italian dining experience with authentic Italian dishes created by my team and I, cooked fresh daily and served by a knowledgeable and professional staff.
What are some of your favorite lessons learned throughout your career in the food and beverage industry?
Never take success for granted and always strive to meet people's needs whenever possible.
What makes Winter Park a special place for you as a chef/owner?
Many of the clientele from Winter Park and nearby love to travel and experience cuisine from around the world so it is fun to serve authentic food that they will enjoy and recognize.
What inspired you to go into the food world?
I love to travel and eat! This industry enables me to do both and it also gives me a way to express my creativity through the food I create at my restaurant.
What are your favorite ingredients for Spring 2023?
There are so many! Stone Crab is a favorite as well as anything that is fresh and can be found locally!
Rocco's Italian Grille
400 Orlando Ave, Winter Park, FL 32789
(407) 644-7770
roccositaliangrille.com