Mother's Day is just around the corner (Sunday May 14, 2023), and what better way to celebrate the special woman in your life than by treating her to a delicious brunch in Orlando and Central Florida?
Our region is home to some of the best restaurants and brunch spots, with menus that are sure to impress even the most discerning of taste buds.
Whether your mom is a fan of classic brunch dishes or wants to try something new, there's something for everyone.
In this article, we'll be highlighting some of the best Mother's Day brunches and specials in Orlando, so you can plan the perfect day for your mom and make her feel extra special on this special occasion.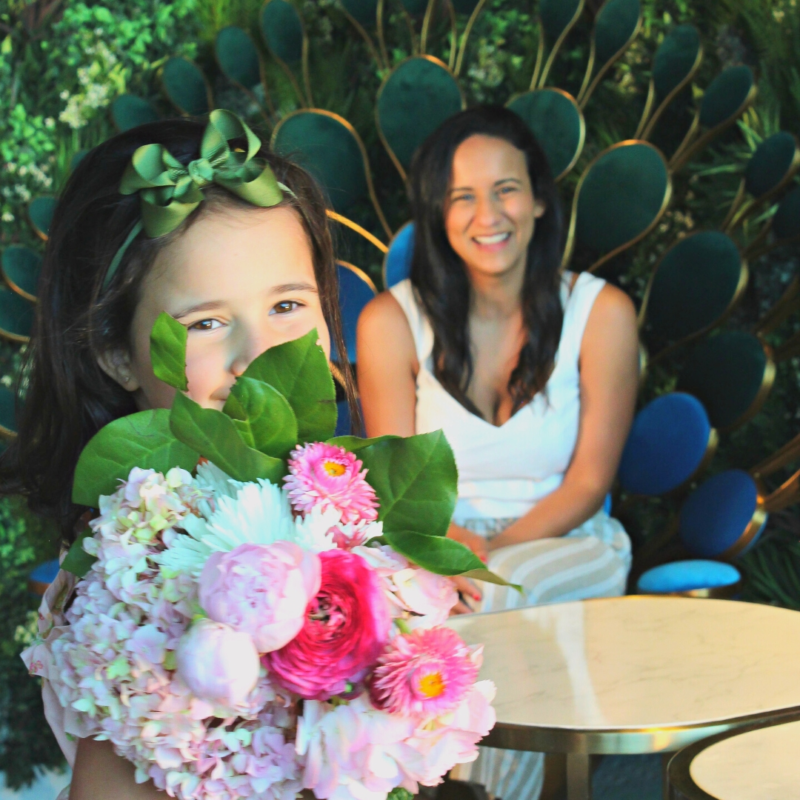 So read on for …
A Foodie's Guide to Mother's Day in Orlando 2023
HAVEN Kitchen
at Lake Nona Wave Hotel
6100 Wave Hotel Drive
www.havenlakenona.com
Reservations Required
4076752000
Buffet
A very special Mother's Day brunch featuring Chef Guillaume Robin's extensive buffet featuring seafood station, carving station, sweet treat station and so much more! The garden inspired brunch is brought to life in HAVEN Kitchen featuring vibrant Instagram opportunities, photographer and live entertainment!
MENU
Sliced fresh fruit platter, seasonal berries bowl
lime Greek yogurt
Display of granola parfait in mini jar
vanilla yogurt, granola, blues berry, poached apricot, chia seed
Wave pastry shop selection of danish and croissant display
croissant, pain au chocolate, gluten free blueberry muffin, mango danish
Smoked salmon display
capers, pickled red onion, herbs goat cheese, lemon wedges, selection of bagel
Artisanal cheese display
grained mustard, chutney, spiced nut
Artisanal charcuterie display
Seafood Bar (on ice display)
poached gulf shrimp, snow crab claws, wedged lemon and cognac and cocktail sauce
Local fish ceviche
jalapeno, corn, sweet pepper, cilantro, lime
Jar of pickled vegetables, crudites, lavash bread and seasonal dips
baby carrot, cherry tomato, baby beet, celery, hummus, muhamara, dill tzatziki
Individual Salad
roasted beet, orange segments, shaved fennel, spiced pistachio, smoked feta
kale, farro, blueberry, ricotta and lemon vinaigrette
heirloom tomato, burrata, crispy rice, black olive dust, creamy pesto
Omelet station
fresh eggs
swiss, cheddar, goat cheese, mushroom, tomato, onion, arugula, spinach, red pepper, ham, bacon
Eggs benedict
biscuit, garlic spinach, smoked ham, poached egg , hollandaise sauce
Traditional buttermilk pancake
florida orange jam
Soup station
leek, pea, and watercress veloute
Carving station
roasted prime rib of beef
au jus, and creamed horseradish
whole roasted baby pig
argentinian chimichurri, grilled corn, chipotle mayonnaise, pickled red cabbage, tostada
Hot display
roasted grouper, lemon beurre Blanc, grilled pineapple pico de gallo
crispy truffle chicken, smokey tomato sauce
Sides
garlic mash potato
grilled asparagus, smoked bacon, lemon vinaigrette.
honey glazed root vegetable, tarragon
Chef Francois Dessert selection
$89 adults
$49 children
Excluding tax and gratuity"
$89 for adults and $49 for children
View this post on Instagram
Tabla Indian Restaurant
945 City Plaza Way, Oviedo, FL 32765
Reservations Recommended
4072489400
Mothers Day Special Details:
1 .Achari Paneer with Cilantro yogurt sauce. 13.99
2. Mumbai dabeli brushetta. 11.99
3. Mango guava ombré – 6.99 mocktail, 10.99 Cocktail
Non veg 
Malai Chicken wings 16.99
Dessert 
Quinoa apple kher: 9.99
Availability Dates: 12-14th May 2023
Time: Regular Timings, Available at all Outlets
Latitude & Longitude
at Orlando World Center Marriott
8701 World Center Drive
Open Table
Reservations made through Open Table, Resy or another 3rd party platform
14078618462
Join on Sunday, May 14th from 11 am to 3 pm for Mother's Day Brunch! $65 for adults and $25 for children 12 and under.
Credit card is required upon booking. Cancellations made less than 24 hours from reservation time is subject to a cancellation fee of $32.00 per person. No-shows day of will also be subject to a no-show fee of $32.00 per person.
STK Steakhouse at Disney Springs
1580 E. Buena Vista Drive; Orlando, FL 32830
https://stksteakhouse.com/mothers-day/
Reservations Recommended
4804295428
Special Menu
Earn favorite child status and make your Mother's Day Roses & Rose Brunch & Dinner reservation at STK Steakhouse; featuring Rose Specials & Roses for Mom. Book your Mother's Day Brunch & Dinner reservations at STKsteakhouse.com
Ticketed 3 Course Meal with Wine
$40pp
Bites and Bubbles
1618 N Mills Avenue, Orlando, FL, United States, 32803
Bites and Bubble's Mother's Day Specials
Reservations Recommended
Mother's Day Brunch by Bites & Bubbles
Treat Mom to a scrumptious Mother's Day Brunch at Bites & Bubbles Sunday, May 14th from 11AM to 2:30pm. Satisfy your cravings with our delectable food stations that are spread throughout the restaurant, including a grill station on the rooftop. Indulge in an all-you-can-eat extravaganza, featuring a Chef-attended egg and omelet station with a diverse array of mouthwatering options.
You will also find a wide selection of Charcuterie and Gourmet Cheese Boards, both domestic and international, freshly baked Pastries and Croissants, and our Award-Winning Biscuits and Sausage Gravy. Breakfast favorites including Waffles, Pancakes and a beautiful Fruit Display. Satisfy your hunger with our BBQ Grill Station, serving up delicious Chicken Skewers, Beef Sliders, Grilled Vegetables, and more.
We also offer an array of appetizing options such as Shrimp Cocktail with a variety of dipping sauces, creamy Macaroni & Cheese, Zesty Orange Meatballs, Lobster Bao, assorted rolls and jams, and a Dessert Station brimming with sweet treats. Come celebrate with us and make your Mother's Day extra special! Advanced purchase required, $89 per person; children under 12 are $29 per person. Alcohol, drinks, tax and gratuity are additional. BOOK ONLINE HERE or book on OpenTable HERE.
4804295428
AVALON PARK
Nola Avalon Park
3801 Avalon Park East Blvd., Ste. 100, Orlando, FL 32828
https://www.nola-avalonpark.com/
Walk in
407-730-3515
Special Menu
"Complimentary Beignets for MOM with purchase of $10 or more
Complimentary Dozen beignets for Mom's table with purchase of $25 or more
Cheese to Share
3801 Avalon Park East Blvd., Ste. 100, Orlando, FL 32828
https://www.cheesetoshare.us/
Reservations Required
(407) 276-3234
Take Out
10% off cheeseboards for pick-up orders on Mother's Day. Order online with the code CTSMOM.
Bowigens Beer Company – Avalon Park Location
3801 Avalon Park East Blvd., Ste. 100, Orlando, FL 32828
https://www.bowigens.com/
Walk in
(407) 960-7816
$1 Off Drafts for Moms!
Eastside Bistro at Avalon Park
12001 Avalon Lake Drive, Ste. F, Orlando, FL 32828
https://www.eastsidebistro.getsauce.com/
Walk in
407-381-0096
Bottomless Mimosas and Bloody Mary's.  All Mothers receive a complimentary flower.
Pho Akaushi Orlando
3891 Avalon Park East Blvd, Orlando, FL 32828
https://phoakaushiorlando.com/
Walk in
321-270-8888
Complimentary glass of Rose/Red wine and we have a special pricing dessert: French LAVA CAKE WITH VALRHONA CHOCOLATE at $4 for every mother.
Mejana Mediterranean Grille
12001 Avalon Lake Drive, Ste. A
https://mejanamothersday.eventbrite.com
(407) 674-6052
Ticketed 3 Course Meal with Wine
$40pp