Vinzo's Italian Grill and Pizzeria is a testament to the enduring love affair between Orlando's food lovers and the exquisite flavors of Italy.
I had the pleasure of sitting down with Vinny Essa, the owner and founder behind Vinzo's, as he shared his inspiring journey, mouthwatering creations, and his vision for the future.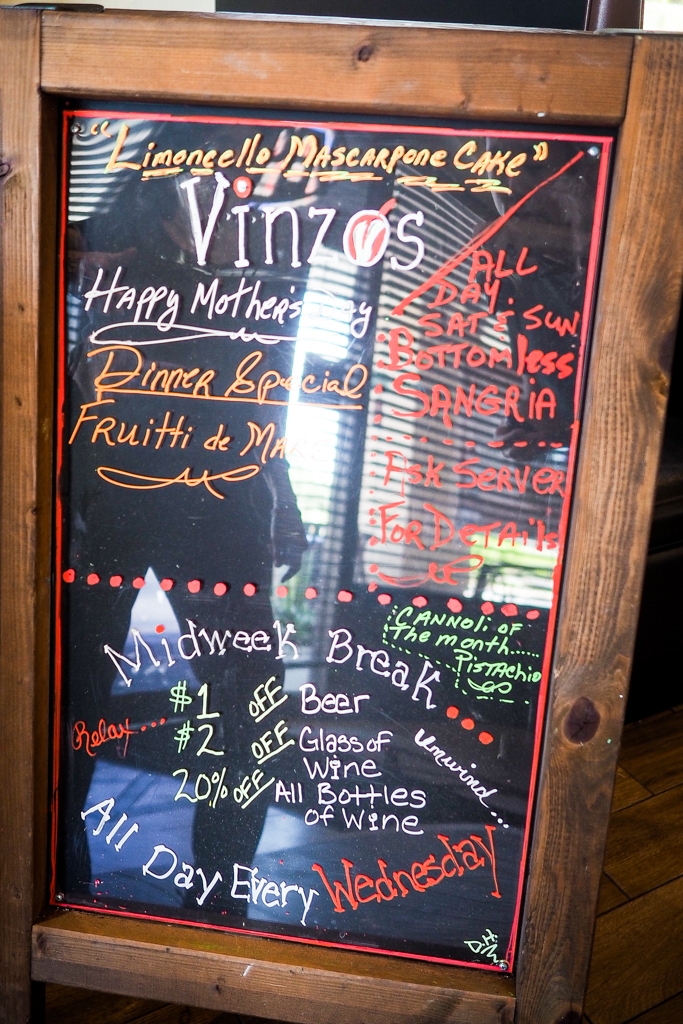 Mr. Vinny Essa is a restaurateur with an extensive 24+ years in Italian/Pizza experience and as an owner/operator for 21 years of them.
Since 2005, he has owned/operated numerous restaurants in Central Florida including: Italian Village Pizza, Café Paisano, Vinzo's, and Vincent's of Mount Dora.
From Humble Beginnings
Mr. Essa with a passion for both cooking and business, embarked on his culinary journey at his uncle's restaurant. What started as a side job soon transformed into a lifelong love affair with the art of Italian cuisine. Vinny's dedication to honing his skills – including getting an accounting degree from UCF in 2010 – eventually led him to become an owner/operator, driving his success in multiple locations throughout the years.
Flavors from Family
Vinzo's Italian Restaurant stands apart by meticulously preserving the authenticity of Italian recipes. While many recipes have been inherited from Vinny's family, he also adds his own innovative twists to make them stand out from the crowd. Vinny firmly believes that the quality of ingredients is paramount, and he spares no expense to ensure his customers enjoy the finest flavors. His philosophy is simple: the best ingredients not only satisfy but also captivate the discerning palates of his guests.
Favorite Dishes at Vinzo's
His favorite Italian dish to prepare is the Salmon Valentino, an originally Valentines day special that became an instant sensation. It combines the major taste groups: Fat – Salt – Sweet – and Acid, making it a perfectly balanced dish.
Their menu has a healthy mix of Pizza-Pasta-Subs and salads, but especially focus on pizza since that's what they are well known for.
While their pizza remains a customer favorite, with signature pies like Margaretta Pizza, Mediterranean Pizza, and the delectable Masterpiece, their offerings extend far beyond. Pasta enthusiasts rave about dishes like Salmon Valentino, Cajun Chicken Pasta, and the timeless Eggplant Parmesan. And for those seeking a delectable start to their meal, Vinzo's Dip and Calamari E-pepe are appetizers that never fail to impress.
From the Kitchen to the Community
During the trying times of the COVID-19 pandemic, Vinzo's took the initiative to launch the "Feed the Nurses" campaign, collecting donations from the community and matching it and providing lunches and dinners to the nurses in most of central Florida hospitals.
The response was overwhelming, showcasing the power of unity and compassion during difficult times.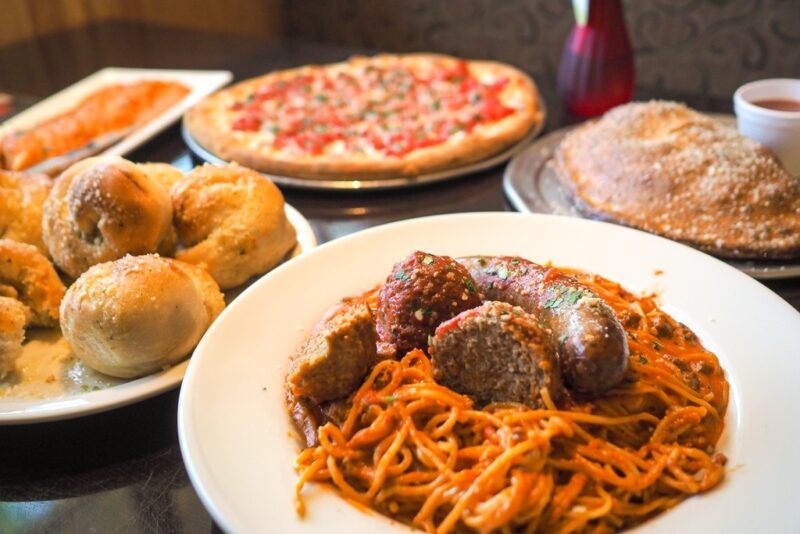 The Italian Tradition Lives on at Vinzo's
When discussing the future, Vinny emphasizes the evolving nature of Italian cuisine and the need for efficiency without compromising quality. With every dish they create, they strive to strike the perfect balance between honoring their Italian roots and catering to contemporary palates.
 VINZO'S ITALIAN GRILL & PIZZERIA
1006 State Road 436
Casselberry, FL 32707
(407) 331-9090
Monday: 11:00 am – 9:00 pm
Tuesday: Closed
Wednesday – Sunday: 11:00 am – 9:00 pm