FALL INTO THE SEASON AT POINTE ORLANDO
As the balmy Florida summer makes its graceful exit, Pointe Orlando becomes a favorite for fall festivities. Nestled amidst the heart of Orlando's International Drive right outside of the Orange County Convention Center, Pointe Orlando comes alive with the hues of fall, offering visitors a captivating blend of seasonal festivities and year-round charm.
From pumpkin-spiced indulgences to lively harvest celebrations, this dynamic complex beckons travelers to embrace the spirit of the season in true Floridian style. Join us on a culinary journey through the fall festivities at Pointe Orlando, where the warmth of Southern hospitality meets the crisp embrace of autumn
JoJo's Shakebar:
JoJo's Shakebar, renowned for its whimsical milkshake concoctions and more, ushers in the season with a bewitching blend of fun and drinks. Until November 5th, guests can partake in the Pumpkin Painting event, each provided with a pumpkin and painting supplies as part of their reservation. This is a ticketed reservation so be sure to sign up here: https://www.eventbrite.com/e/pumpkin-painting-at-jojos-orlando-tickets-713195746677
Every guest will be given a pumpkin and supplied with painting materials as part of their reservation. And, of course, the Famous Pumpkin Patch Shake adds a sweet note to the celebration.
For those eager to mix things up, JoJo's Basic Witch Mixology Class promises an exciting bartending experience.  Each session will feature two of JoJo's beloved fall specialty cocktails in their lively Outdoor Pumpkin Patch. With limited capacity, tickets for these events are in high demand. There are quite a few events, so visit: https://www.eventbrite.com/o/jojos-shakebar-orlando-68873099373 for more details!
Fall Menu Highlights:
Pop's Pot Pie
Honey Fried Chicken Sandwich
Festive Fall Cocktails and Drinks:
Pumpkin Patch Shake
Kavas Tacos + Tequila:
Meanwhile, Kavas Tacos + Tequila introduces a vibrant Mexican culinary experience to International Drive. With Tex-Mex flavors and playful renditions of Mexican street fare, it's a must-visit for food enthusiasts. At Kavas, the celebration of Dia de los Muertos on November 1st and 2nd promises a meaningful experience, complete with a specially brewed Mexican lager brewed by RockPit Brewing.
Taverna Opa
Over at Taverna Opa, a new fall cocktail is set to entice patrons, offering a unique seasonal twist. It's their special baklava spiced "Fall in Athens" made with Metaxa 7 Star, espresso, baklava syrup, Angostura bitters, served with a side of Greek doughnuts known as Loukoumades (lou- koo- mah – days) – they are little bite-sized fluffy sweet honey balls, deep fried to golden and crispy perfection.
 Hampton Social
Sip for a Cause this October at Hampton Social with the limited edition "The Fighter" cocktail in honor of Breast Cancer Awareness Month. The pink-hued libation is not only a delight to the senses but also a meaningful way to show support. With each sip, you're helping contribute to the fight against breast cancer, as a portion of the cocktail sales will be donated to the American Cancer Society. Help raise awareness and funds for this vital cause while enjoying a refreshing and vibrant cocktail that truly makes a difference.
Fall Food and Drink Highlights:
Espresso Martini- A fall favorite turned into an all year favorite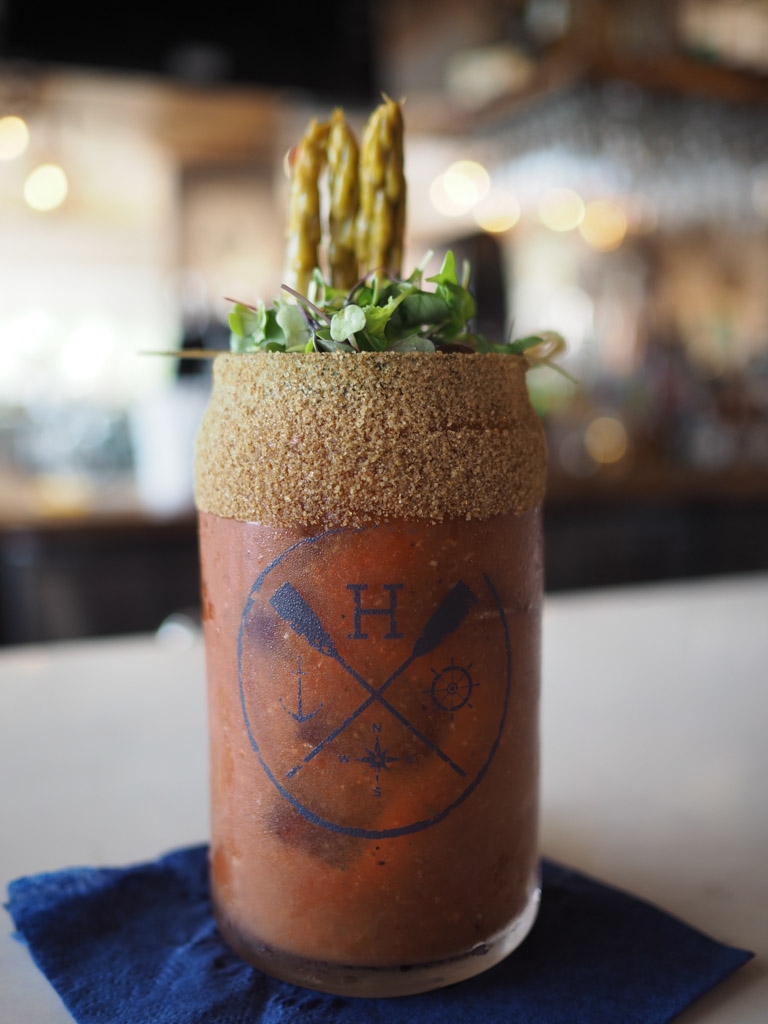 Bloody Marys
Monkey Bread
Cuba Libre:
Not to be outdone, Cuba Libre orchestrates a Celebration Extravaganza Dessert Parade, featuring delectable options like Salted Caramel Cake and Piña Upside Down Cake – or the HUGE Havana Banana Split for the table.
Cuba Libre invites you to fall into the NEW Tropical Beats Brunch! Weekend Fun at Its Best: Join the party every Saturday & Sunday, 12-4 p.m. for a new brunch menu, daytime DJ, Dessert Parades, bottomless brunch pitchers, and Mimosa Bottle Service!  The new brunch menu features a Cuban twist on brunch favorites and the most popular selections from the dinner menu. Take in the inside a tropical dining room or outside on the patio and try some flavorful Cuban-inspired brunch specialties, including two new sweet dishes – Cafe Con Leche French Toast and Banana Crispy Waffle!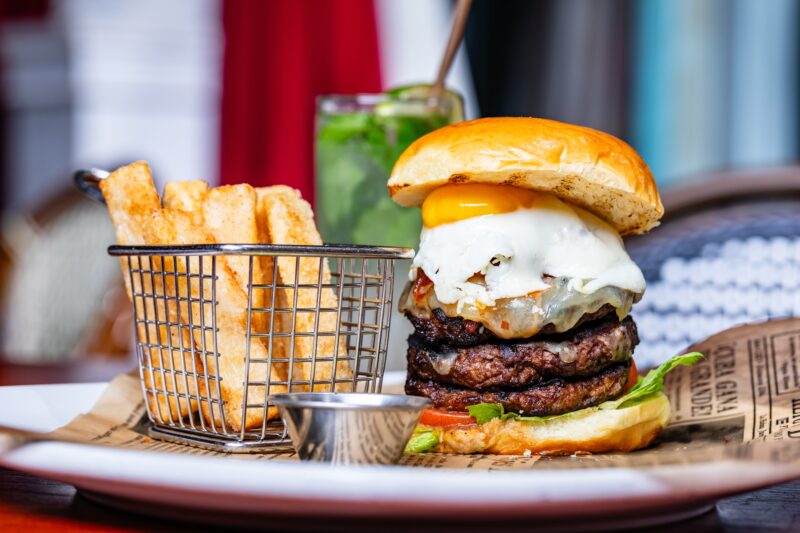 The Pub:
And at The Pub, Halloween takes on a life of its own, with events like the PubKin Fest, ensuring that there's something for everyone in the spooky spirit.
The Pub Orlando's 3rd Annual PubKin Fest returns on Sunday October 29, 2023 from 12:00 pm – 5:00 pm where attendees are in for a delightful treat, as they enjoy a bewitching experience filled with an interactive DJ, thrilling games, captivating prizes, face painting, trick-or-treating adventures, a spirited family costume contest, and a whole lot more!
To celebrate this spooktacular celebration, The Pub will have a variety of entertainment and promotions. Visit their website for more information or call 407.352.2305.
Happy Hour Specials at The Pub
MONDAY-FRIDAY | 3-6pm
BEER, SPIRITS & WINE
$2 OFF ALL DRAUGHT BEER SELECTIONS
A SHOT OF THE "OLDS" 3.00
OLD FORESTER • OLD GRANDAD • OLD OVERHOLT
WELL COCKTAILS 5.00
TRINITY OAKS HOUSE WINES 5.5 GLASS OR 20 BOTTLE
PUB FAVOURITE COCKTAILS 7.00
*excludes selected draughts
$6.50 SHAREABLES
DIRTY FRIES – loaded with bacon, Maker's Mark BBQ, cheddar, scallions, choice of British chips or sweet potato fries
MINI HADDOCK BITES – award-winning, beer-battered haddock served with traditional tartar & buffalo tartar dipping sauces
PUB PRETZELS warm soft pretzels served with Pub Mustard for dipping – add Belhaven Beer Cheese 1
Spooky Magic Show at WonderWorks
For families seeking a thrilling yet family-friendly experience, WonderWorks stages its Halloween Spooktacular Magic Show, replete with eerie decor and captivating performances. This spellbinding performance promises to be a highlight for families during the Halloween season, enchanting audiences from October 7th to October 31st. Brace yourself for a thrilling Halloween twist, with the room possessed by eerie decor and performers donning delightfully spooky costumes to set the ambiance. Plus, indulge in a tempting array of specialty Halloween cocktails to elevate your spooky experience. This spooky version of the traditional WonderWorks magic comedy dinner show is a great option for visiting and local families looking to get into the Halloween spirit! October 31st is the last date for this special show, but they do always have their traditional Magic show year round.
From mystifying tricks to eerie illusions, this enchanting performance will leave you in awe. Join in for a night of enchantment, suspense, and a dash of Halloween magic that's perfect for the whole family. Don't miss out on the spellbinding fun this October and get your tickets now!
Fall into the Season at Pointe Orlando
Pointe Orlando has everything you need to make some memories this fall. But the fun doesn't stop here! Be sure to keep an eye on their event calendar (https://bit.ly/46NavwU) for other exciting events and promotions as the holidays arrive
Until then, remember Pointe Orlando is always the perfect place to sip, sway, and have a good time!
As your visit to Pointe Orlando draws to a close, the memories of pumpkin patches, and vibrant entertainment will linger, serving as a testament to the unforgettable experiences that await during this special time of year. So, whether you're savoring the flavors of fall or enjoying some spooky delights, Pointe Orlando invites you to revel in the magic of autumn in Orlando.
View this post on Instagram