Orlando Festival of Bacon 2013 – Photos and Recap
So this past weekend, the Orlando Festival of Bacon was held at the Festival Park in the heart of Orlando. Thousands of people attended and thousands of samples of bacon were given out and bacon dishes sold. But many attendees noted that they were disappointed. Some had to wait in lines that were too long or were upset at the cost of the entry to the festival and then having to pay for more bacon products once inside. It's the first year after all – I think the organizers can take what they learned this year and apply it and make things better for next year. So, what would you suggest to them to improve for next year? Maybe they will listen and take heed. Comment below!
Event Photos follow:
Bettina and Cuong Yelping for Bacon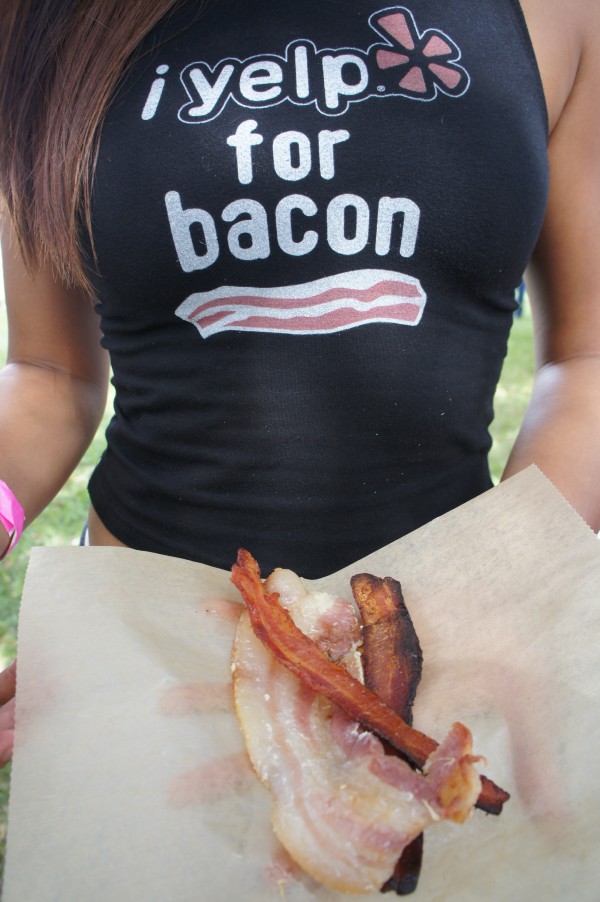 Various cuts and styles of bacon (free)
The Smiling Bison prepares their pork belly biscuits
Sea Dog Brew Pub and their bacon burgers
A kind of sad bacon wrapped hot dog
Bacon Baklava from Citrus Restaurant
Some of my favorite people! Citrus Restaurant located on N Orange Avenue in Downtown Orlando
Bacon Ice Cream

Bacon topped chocolate cupcake
So, what would you suggest to them to improve for next year?