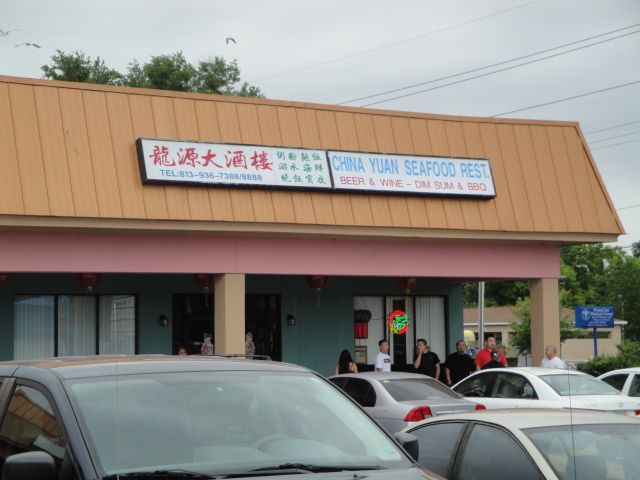 China Yuan. Tampa Bay Florida.

It was a cloudy afternoon in Tampa Bay. My brother Johnny and I were in the mood for Yummy House as I had been hearing raves about it for a while now, (they say its better than Tasty Wok!) But to our disappointment, Yummy House was closed that afternoon (I think the family went on a vacation to China for a few weeks?)
So off we went down the street to China Yuan, the next best Chinese place on the list.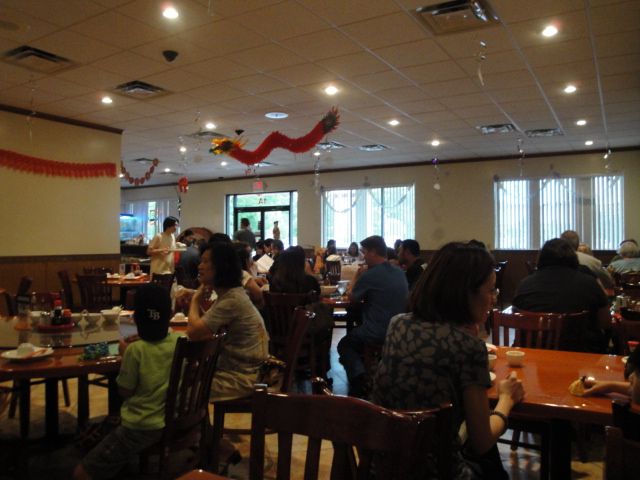 Located in a small strip mall typical in these parts of Tampa, China Yuan belies its gritty exterior where inside is a rather large, clean, and most importantly, authentic Chinese restaurant deriving from the Cantonese traditions.
We ordered three dishes, all reasonably priced and all in very large portions. The first dish to arrive was the seafood tofu hot pot, a rather fresh seafood tofu pot with steaming tofu, squid, vegetables, and succulent shrimp. The dish was delicious and ranks up there among the better seafood tofu hot pots, though not "the" best. The second dish was the salt and pepper squid, a plate with large pieces of savory squid spiced with salt and pepper, fried to a crisp on the outside and chewy on the inside. Also a commendable dish. The last to come was another huge plate: the orange beef, double fried in a tangy sweet and sour sauce and all in all a great dish.
Although we didn't get to visit Yummy House and try them out, China Yuan wasn't too bad for a replacement. If this place was in Orlando, it would probably be among the top five Chinese places (though that's not saying much due to the lack of abundantly good Chinese places around Orlando)
Seafood tofu hotpot

The Salt and Pepper Squid

Orange beef

Tasty Chomps Rating:
Score: B+
Price: $$