Orlando, FL – The night air was alive with the music spinning from the dj booth, underneath the big white tent VIPs were sipping from champagne glasses, getting their nails down at a mini nail salon, and across the way the crowds lined up from the door out. It was like a scene from the reality tv show Platinum Weddings.
Alot of glam and glitz, but nothing less of course for the granddaddy of the frozen yogurt craze that has been hitting America, the opening of the first Pinkberry right here in Orlando Florida. This humble food blog was lucky enough to attend to get a sneak peak of the Pinkberry opening here in Doctor Phillips Marketplace in Orlando. Here are some scenes from the night: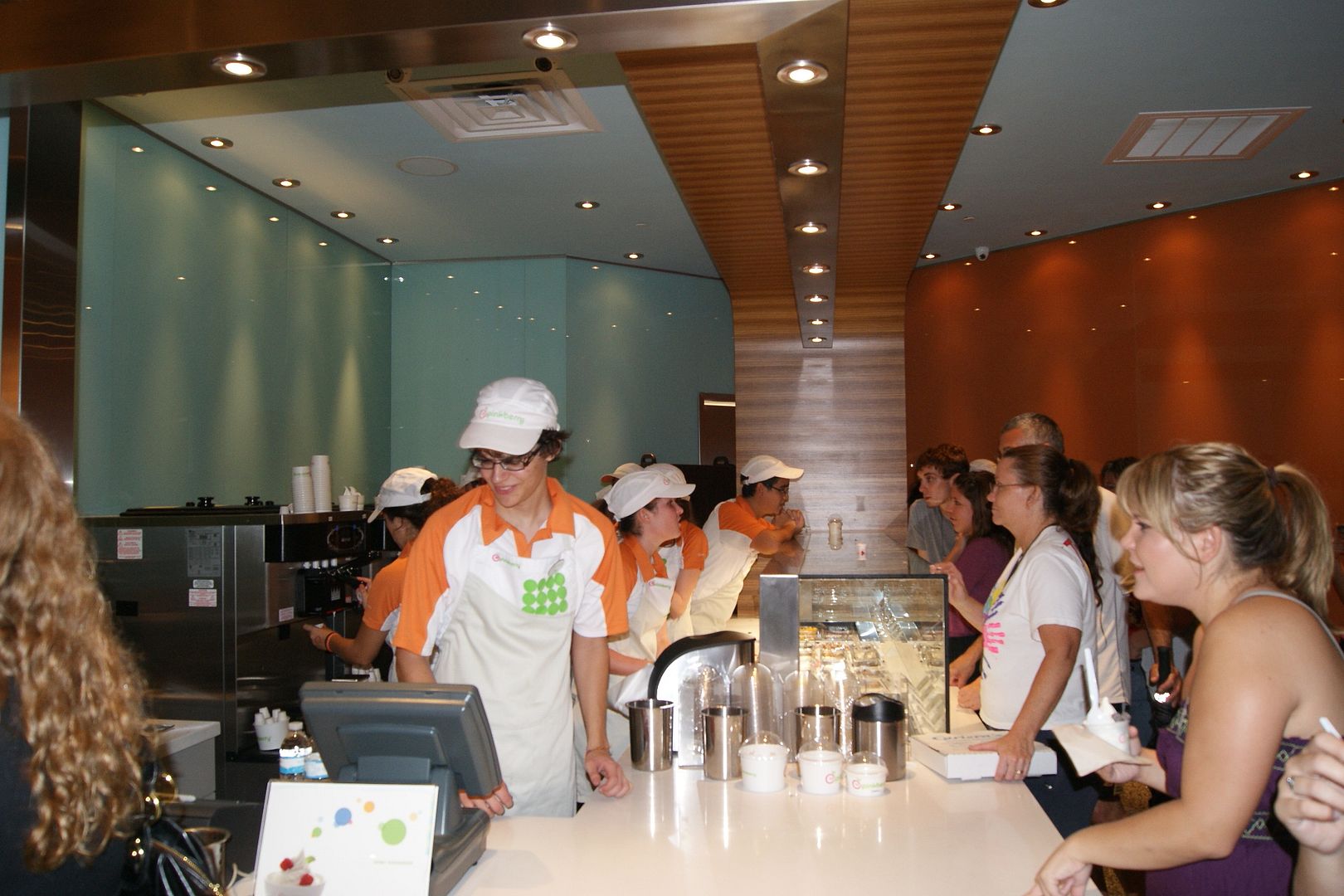 Sarah P attended by her escort for the evening Mr Xi Guo, co-owner of promoknight.com and impressinktees.com

Mango yogurt
WFTV reporter and Teen Magazine's Miss Teenage America Mary Nguyen with her partner for the evening on the scene !
DJ booth

Pinkberry helps the community
Shout out to Pinkberry and the DeatrickPR group for putting this amazing event on!