As many of you know by now, the downtown location of The Dessert Lady at Church Street Station has closed. One of the last tenants of the once bustling historic Church Street Station, The Dessert Lady is in the process of moving to a new locale along Sand Lake Road (aka Restaurant Row) at the Dr. Phillips Marketplace.
I had always liked The Dessert Lady, with its deep red decor and setting a throwback to the yesteryear of Orlando.  I could imagine, maybe back to the days cowboys would walk the halls of the Church Street Station and having a drink at the Cheyenne Saloon next door, finishing up their night in the arms and sweet caress of the Dessert Lady.
The cakes here were always quite delicious, and a rather generous portion, though you do pay for it. Flavors ranged from the traditional key lime pie and lush carrot cakes to the ever popular chocolate zuccotto and coconut brulee cheesecake varieties. You could get a sampler plate of four cakes together to share if you couldn't settle on just one.  Don't forget to get a glass of milk goes well.
During this transition to the Dr. Phillips Marketplace location, they will still be accepting whole cake orders for pick up at our bakery at the Kirkman Rd bakery by appointment. by calling 407-999-5696. You can see their offerings here: http://www.dessertlady.com/
Below are some last photos of the Dessert Lady at Church Street Station for posterity:
A look inside The Dessert Lady at Church Street Station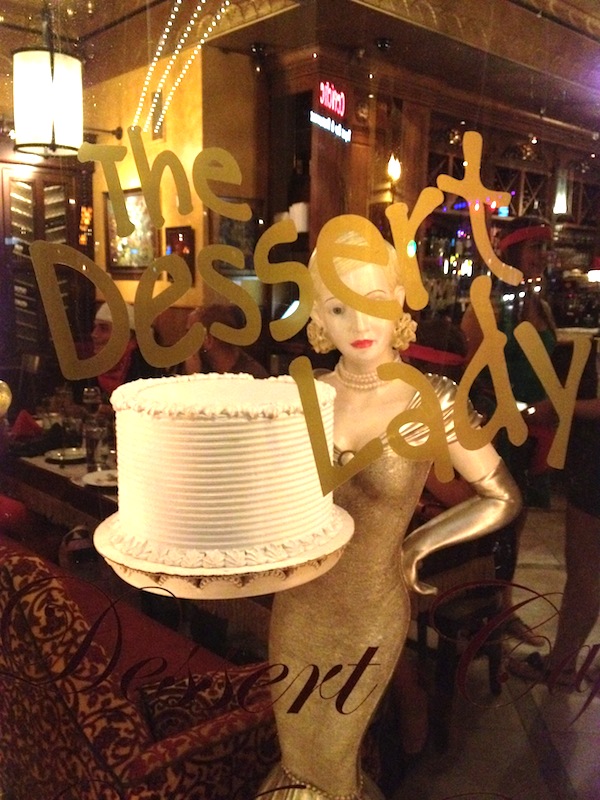 Four cake sampler: coconut brule, chocolate zuccotto, key lime, and strawberry not so shortcake.
The coconut brulee cheesecake on a macadamia nut crust, topped with caramelized coconut.
Chocolate zuccotto, made with white and dark chocolate mousse, surrounded by chocolate cake dipped in amaretto.
Until we meet again, my fair Dessert Lady.