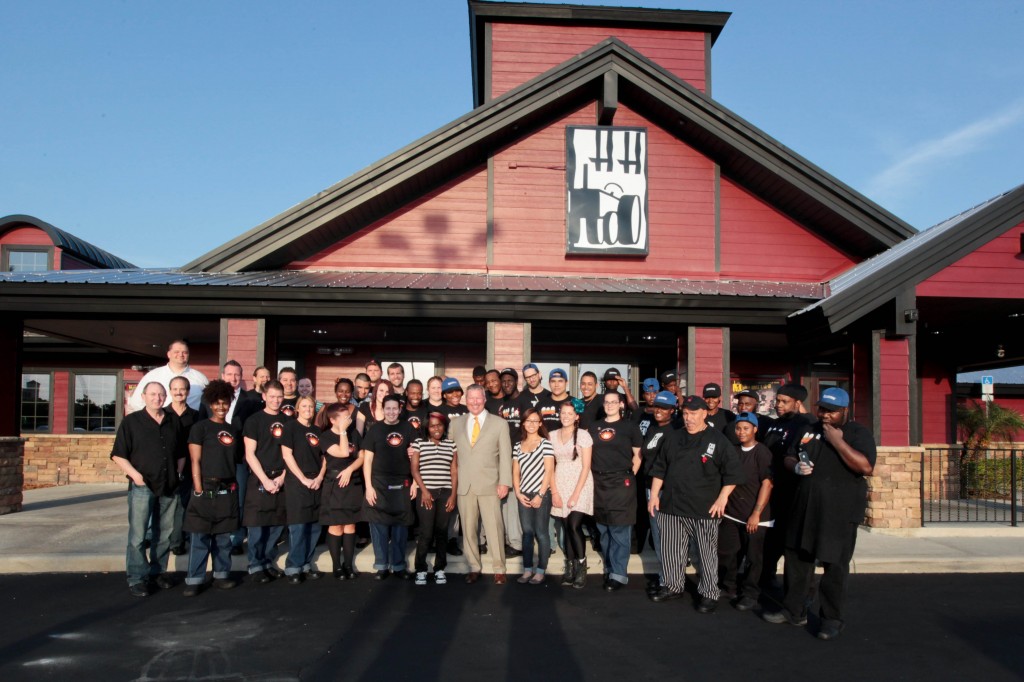 Located in Orange County, south-west of Orlando at 5350 International Drive, Hash House A Go Go will feature "twisted farm food, blending traditional dishes with bold flavors" known for their brunch and breakfast food. This location once housed Nelore Churrascaria and Mateo's Italian, among other incarnations.
Hash House a Go Go is probably best known for its appearance on the notorious Travel Channel TV show Man Vs. Food, when Adam Richman visited the Las Vegas location and tried out their monstrous "Sage Fried Chicken Eggs Benedict". I see what they mean by "twisted."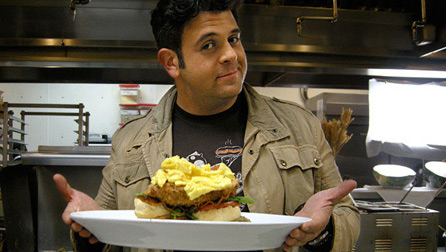 The benedict is an amalgam of fresh spinach, hardwood smoked bacon, market tomato, griddled mozzarella, chipotle cream and scrambled eggs served on a fresh split biscuit with griddled mashed potatoes.
The restaurant will open to the public on Tuesday, April 16th at 9 a.m.
The restaurant will be open daily, with breakfast served all day through lunch and selected signature breakfast items available at dinner.
Breakfast service will start at 7 a.m., continuing into lunch from 11 a.m. until 5 p.m., and dinner will be served from 5:00 p.m. to 11 p.m. with late night dining on Friday and Saturday till 1a.m.
Brunch service will be offered on Saturdays and Sundays from 7 a.m. to 5 p.m. For more information, please visit www.hashhouseagogo.com. "Like" Hash House A Go Go on Facebook for flash updates, special offers, and more.
With outposts already in Las Vegas, Reno, and Chicago to name a few, Hash House A Go Go celebrated its latest addition with a ribbon cutting ceremony at the new Orlando restaurant on 5350 International Drive.
On Wednesday, April 10th at 6:30 p.m., join Mayor Buddy Dyer and Commissioner Samuel B. Ings in welcoming the award-winning dining spot to its new home.
5350 International Drive, Orlando, FL 32819 – http://www.hashhouseagogo.com/