The 18th Annual Epcot International Food & Wine Festival started on Sept. 27 and will last till Nov. 11 2013.
Epcot's Executive Chef Jens Dahlmann talks to TastyChomps.com about the new things this year at the Epcot International Food and Wine Festival
The 46-day festival debuts a Scotland Marketplace for the first time and brings back Brazil, which was first introduced in 1996.
The new Scotland Marketplace designed by Walt Disney Imagineering features traditional dishes with a twist including Scottish salmon, vegetarian haggis and beverages including a Loch Lomond cocktail and Scotch whisky flight from Glenfiddich Whisky including 12, 15, and 18 year pour . Scottish partners have worked with Disney to develop cuisine with a distinctly Scottish origin or theme to delight guests' tastebuds.
Visit Scotland Chair Mike Cantlay talks to us about Visiting Scotland in 2014
Visit Scotland Chair Mike Cantlay in full Scottish attire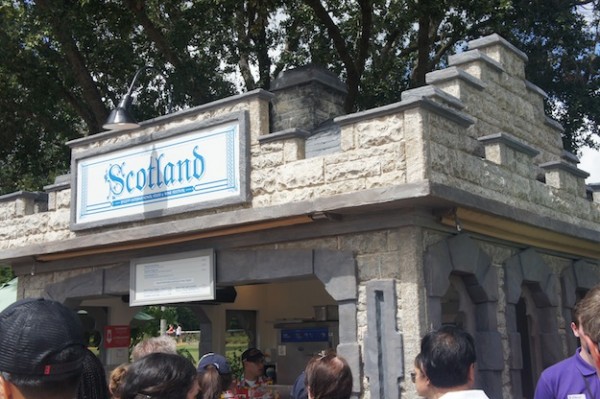 Vegetarian Haggis with Neeps and Tatties (Griddled Vegetable Cake with Rutabaga and Mashed Potatoes) – Traditionally, Scottish haggis is a savoury pudding containing sheep's pluck (heart, liver and lungs); minced with onion, oatmeal, suet, spices, and salt, mixed with stock, and traditionally encased in the animal's stomach and simmered for approximately three hours. The vegetarian haggis here is much more tame, made of beans and vegetables and is one of my favorite items this year at the EPCOT International Food and Wine, definitely a must try.
Seared Scottish Salmon with Cauliflower Puree, Watercress and Malt Vinaigrette
Scottish Banoffee Tart with Bananas, Scottish Whisky Toffee, Walkers Shortbread Crumbles and Sweet Cream
The Brazil Marketplace returns by popular demand with an exciting new menu that includes Crispy Pork Belly with Black Beans and Xingu Black Beer.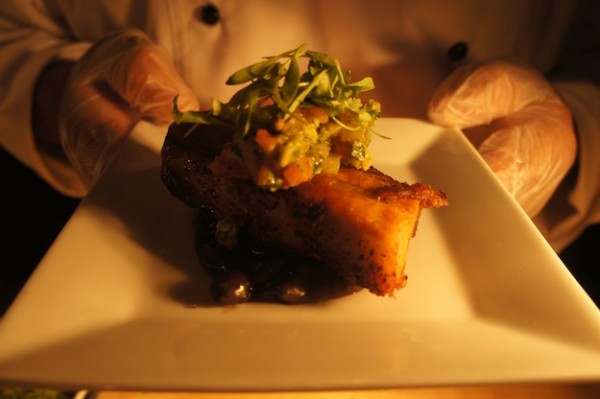 Brazil's Crispy pork belly with black beans, onions, avocado and cilantro* – $5.25
This year, the festival is one of the first venues in Florida to serve wine on tap in kegs under a new Florida law allowing wine to be dispensed from sustainable stainless-steel containers. Guests can taste a Cabernet and Chardonnay from kegs at the Festival Center and sample a Pinot Gris and a Pinot Noir from kegs at the park's Cool post.
Disney guests can catch culinary demonstrations by celebrity chefs like Cat Cora, Warren Brown and Jamie Deen.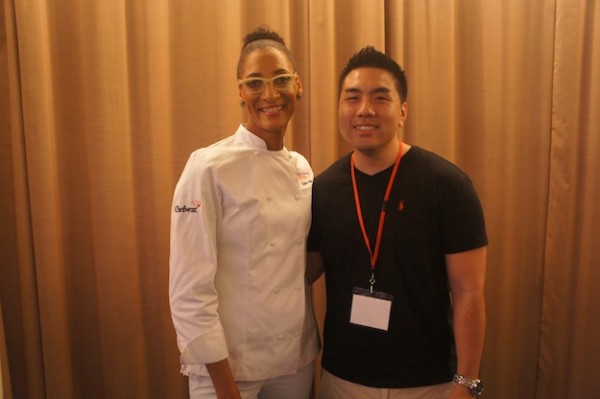 Hanging out with Chef Carla Hall, future Dancing with the Stars champion, at EPCOT
Chef Carla Hall, host of ABC's "The Chew," appeared at the Festival Center Sept. 28 and 29 for a cooking demo, signings of her book "Cooking with Love: Comfort Food That Hugs You" and for a Sweet Sundays brunch event.
Top 5 Most Expensive Dishes in the Epcot Marketplaces 2013
Australia – Grilled lamb chop with mint pesto and potato crunchies – $6.00
Ireland- Lobster and seafood fisherman's pie – $6.25
Canada – "Le Cellier" wild mushroom beef filet mignon with truffle butter sauce* – $7.00
Hops and Barley –  Lobster roll with lemon herb mayonnaise – $7.50
Hops and Barley – Griddled lobster tail with garlic herb butter – $7.50
Photos from around EPCOT's International Food and Wine Festival 2013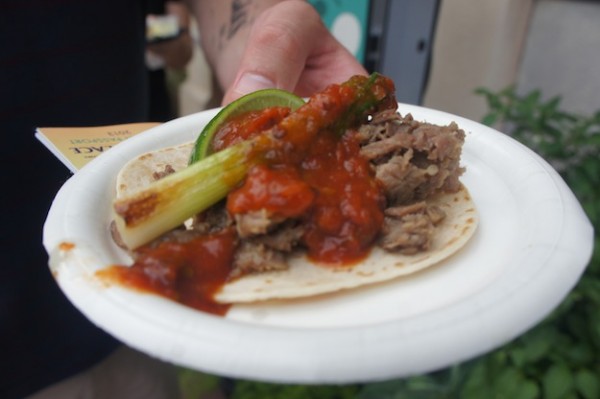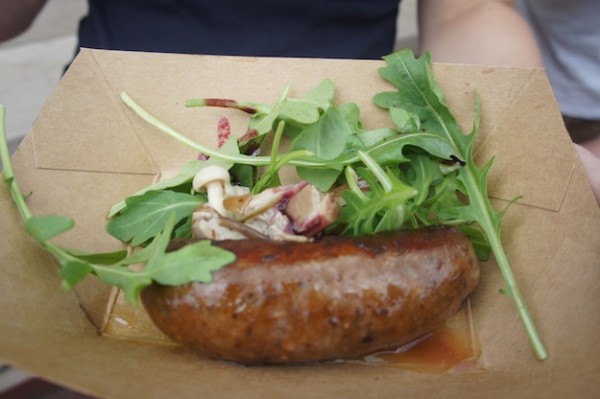 For more information about the festival, visit: Epcot International Food & Wine Festival