I recently participated in my first half-marathon and had to do some "carbo" loading the night before the race to prep myself for the massive undertaking my body would soon undergo through 13.1 miles. I chose a recipe from our book, The Food Lovers' Guide to Orlando from one of my good friends, and fellow food blogger, Julie Deily of The Little Kitchen – Florida Seafood Pasta in a White Wine Sauce
I'm a huge fan of seafood, and the light white wine – butter sauce that goes with this pasta made it not only delicious, but also easy to make.  The recipe is included in our book, so check it out today!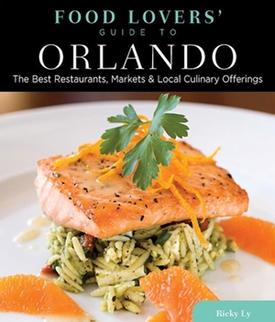 The pasta did the trick, the next day, I finished my first half-marathon at the Orlando Wetlands Park within 2 and a half hours, my goal. Thank you Julie and your delicious pasta recipe for helping make this goal come true!