TastyChomps Mini Travel Guide Visit To London, England – Series
Part 1 – The Tourist Sights of London, England, including Stonehenge, Bath, and Windsor Castle
Part 2 – Chowzter's Global Fast Feast Awards 2014 in London, England
Part 3 – A Food Lovers' Feast at London's Borough Market and Broadway Market
Part 4 – London – Harrod's Food Hall, Full English Breakfast, Fish and Chips, Tayyab's
The vibrant Borough Market, London's most popular food market, has been getting a bit too touristy these days with all the recent publicity – long lines are not so uncommon, but I suppose that is a boon to the farmers, producers, and vendors there.
Meanwhile, the more casual, and less crowded, Broadway Market, on the east end of London in Hackney, is equally as much a food lovers' paradise as Borough Market in many ways. Do visit them both.
Borough Market
London's most renowned food market is known as a source of exceptional British and international produce, providing a haven for purveyors, chefs, and home cooks who care about quality food.
Borough has long been synonymous with food markets and as far back as the 11th century, London Bridge attracted traders selling grain, fish, vegetables and livestock.
Many of the over 100 vendors and stallholders at Borough Market are themselves producers – people who grow, rear or bake the food that they sell. Others are importers with intimate knowledge of whichever corner of the globe they source their products from.
Producers from all over the country bring a range of fresh produce to the market, including fish, meats, vegetables, ciders, cheeses, breads, coffees, cakes and patisseries. Other stalls specialize in produce imported from abroad.
Scenes from the wonderful Borough Market follow…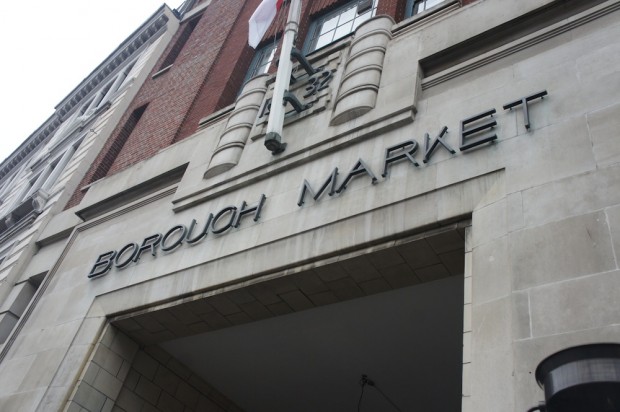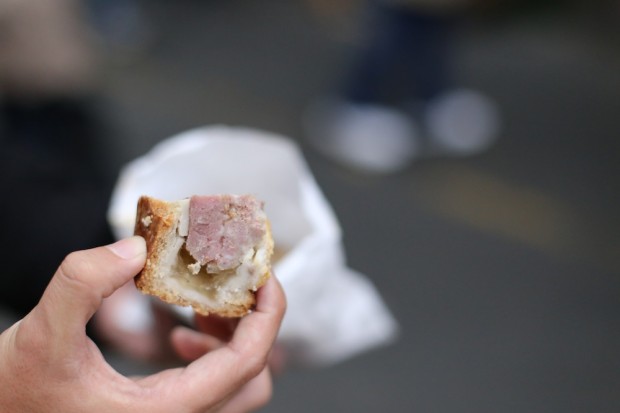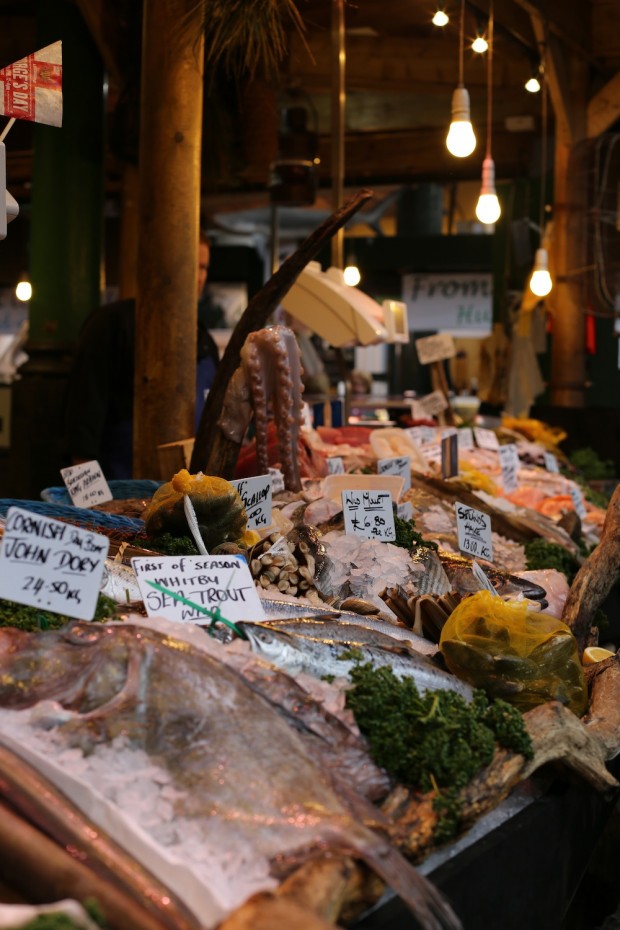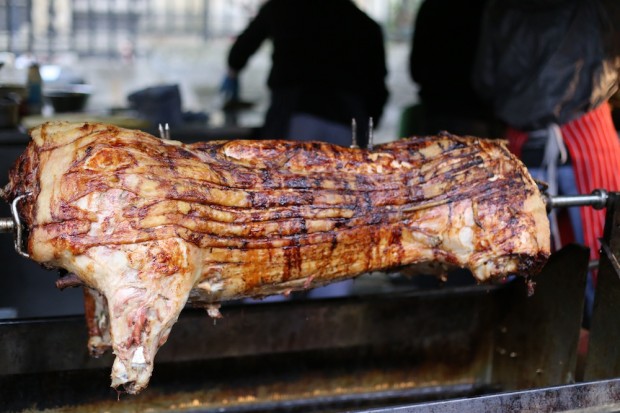 Broadway Market
East London, particular the artsy, digital media, Shoreditch area, is becoming more and more hip and chic each day.
The oft storied home to the working class of Charles Dickens' Industrial England, East London has been a place of new immigrants and the poor for centuries, from the Jewish immigrants up until the 1950s, then immigrants from the Indian subcontinent (transforming Brick Lane to the "Curry" Brick Lane), and now, more and more immigrants of the high tech hipster variety moving in with boutiques and bistros. The area continues to be a transformative place for London's working class today.
Broadway Market in East London dates back to the mid 19th century when it earned a reputation for providing fresh meat and poultry. Despite ups and downs through the years, today it's a thriving weekly market with fabulous restaurants making a name for itself as a 'chic' with its diverse range of fine foods, designer clothing, organic fair trade products, health product and crafts.
The market runs the gamut of food stalls, shops, pubs, restaurants and cafes offering some of the best food and most original clothing in London all crammed into a little East End street between the Regent's Canal and London Fields in the London Borough of Hackney.
The purveyors sell organic meat, fruit and vegetables; fresh fish and smoked salmon and oysters; delicious bread, cakes and cheese.
Nearby, a few standing food stalls like permanent food trucks offer up some of the best street food in London.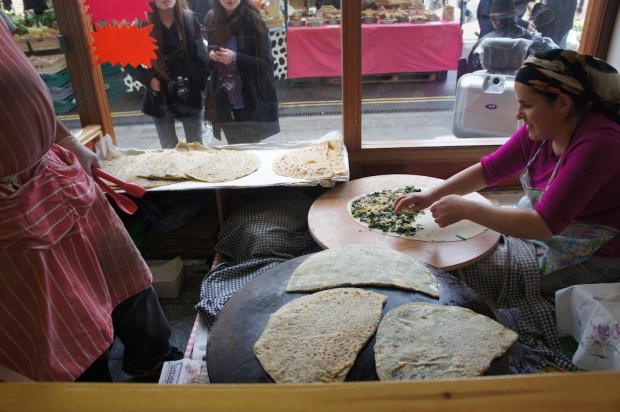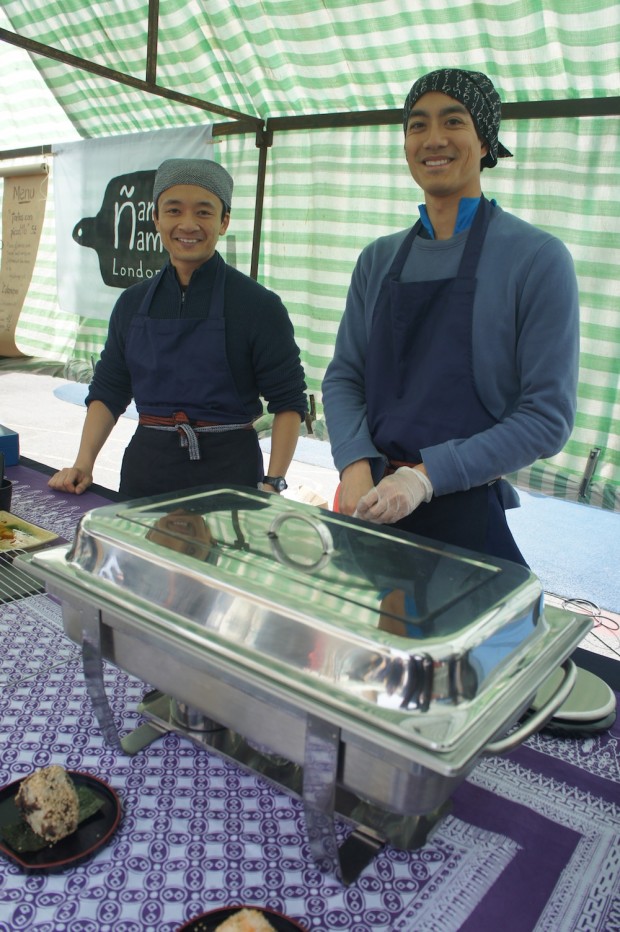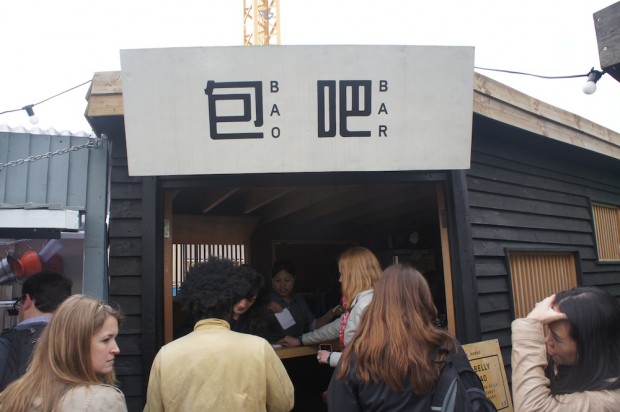 F. Cooke's
Cockney cuisine is thought of as the East London working man's food consisting of mostly puddings, meat pies, mashed potatoes, and jellied eels drenched in green parsley "liquor" sauce.
Once upon a time, eels, pie and mash was a staple diet of workers in London's East End, with over 200 shops to choose from; now there are only a handful.
Fred Cooke started selling jellied eels in Broadway Market in 1900. His restaurant, F. Cooke, served shepherds driving their flocks to the City of London. The decor probably hasn't changed much since its opening in the early 1900s, with walls lined with porcelain tiles and wooded mirrors.
Locals get a plate of the eels (though they are now seen as endangered) served with mashed potatoes, meat pies, all lathered in the green parsley sauce for a cheap price. It was seen as a cheap, nutritious meal for the working class in days gone by, but with the proliferation of fast food restaurants, the pie and mash and eel shops have gone by the way side.
May be it will pick up again with a more adventurous dining clientele on the rise.
The eels, white, slippery, slender cylinders of fish meat, served with gelatin, was not my first choice of preparation for eel, it was rather slimey for me but the taste was good.
TastyChomps Mini Travel Guide Visit To London, England – Series
Part 1 – The Tourist Sights of London, England, including Stonehenge, Bath, and Windsor Castle
Part 2 – Chowzter's Global Fast Feast Awards 2014 in London, England
Part 3 – A Food Lovers' Feast at London's Borough Market and Broadway Market
Part 4 – London – Harrod's Food Hall, Full English Breakfast, Fish and Chips, Tayyab's