Situated on the top two floors of the Hyatt Regency hotel at Orlando International Airport, Hemisphere has some of the most breathtaking dining views in all of Orlando. Down below, diners can watch as the major airlines taxi along the airport's runways, preparing for their initial ascent into the airspace and onto their next destination.
Hemisphere specializes in steaks and seafood and even has an award winning wine list. At first approach, I immediately thought the space could use some re-modeling – much like the one its sister restaurant, McCoy's, recently underwent in order to modernize and update. For now, the space and decor, though bright and airy, is still very reminiscent of a 1990s era hotel restaurant.
Hyatt hotels all around the world recently launched a new global food philosophy – "Food. Thoughtfully Sourced. Carefully Served." focused on sourcing and providing healthy food and beverage options for Hyatt guests and also good for the local communities in which they reside and good for the planet.
On a recent media preview visit to Hemisphere, under the care of Sous Chef Tournant Jonathan Zimmerly, we started off our dinner with the house specialty, a peppery, savory crawfish cream chowder which first made its appearance on the Hemisphere menu when it first opened. My dining partner and I also sampled the blue crab cake served in a corn chowder as well as an heirloom tomato, basil, mozzarella salad – both were good.
The star of the evening was the whole yellow tail snapper flash fried with a chili lime soy broth and cilantro jasmine rice. When they mean whole yellow tail snapper, they really mean the entire fish from head to tail fried. Although the jasmine rice was oddly salty, the fish was fun to eat especially over rice. It reminded me of an old family meal dish we would have growing up, picking off the fish with our chopsticks around the family dinner table.
My dish was seared scallops on top of a caramelized onion tart and served with roasted wild mushrooms and garlic cream. I enjoyed the scallops but wish the caramelized onion tart had been more flaky and crispy rather than soggy.
Overall, I would definitely try Hemisphere again, especially after their re-modeling is completed.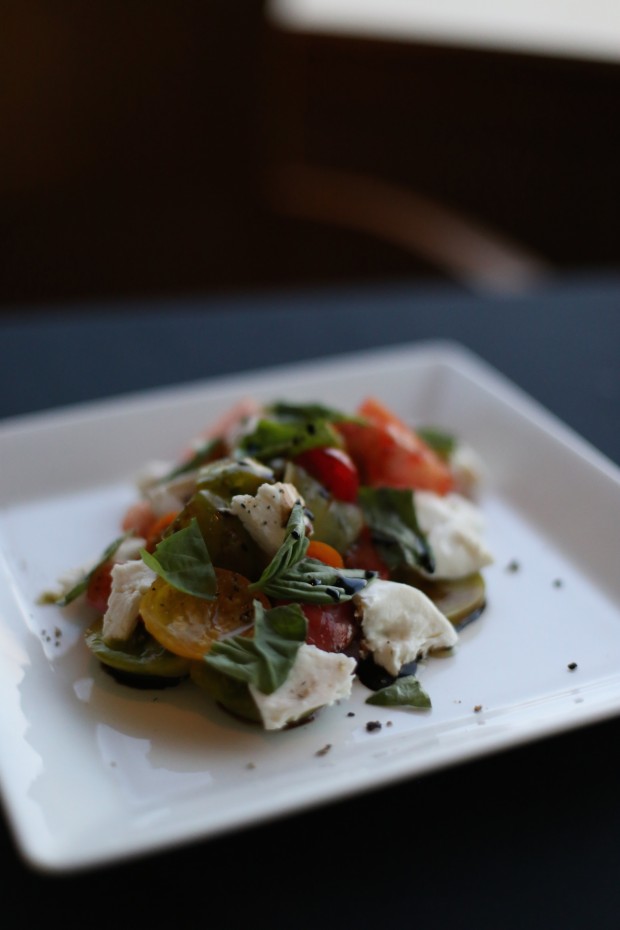 Hemisphere Steak & Seafood at Hyatt Regency Orlando International Airport
9300 Jeff Fuqua Blvd, Orlando, Florida, USA, 32827
Tel: +1 407 825 1234 Fax: +1 407 856 1672 orlan-reservations@hyatt.com