Café Boulud at The Brazilian Court on the island of Palm Beach opened in July 2003, steps from Worth Avenue and stretches of white sandy beach. I visited recently with my family to try out their dishes for lunch, and thought the food that I found was good, though not particularly remarkable.
It was fresh, yes, and tasty, yes, but it seemed to be missing some complexity in flavors. But I suppose they are trying to cater to their clientele, particularly the lunch crowd in Palm Beach. The service was attentive and polished, as expected.
Since moving to New York from Lyon, France in 1982, Chef Daniel Boulud's culinary accolades over the course of three decades have included James Beard Foundation awards for "Outstanding Restaurant," "Outstanding Restaurateur," "Best Chef, New York City" and "Outstanding Chef of the Year." Daniel, his flagship New York City namesake, was awarded three Michelin stars in the 2010 Michelin, the book's highest rating, and is consistently ranked among Restaurant Magazine's "World's 50 Best Restaurants."
The menu at Café Boulud in Palm Beach "reflects the chef's four muses. La Tradition highlights classic French dishes, while La Saison features courses in harmony with the season. Le Potager offers the bounty of the vegetable garden. Le Voyage is Daniel Boulud's interpretation of various world cuisines."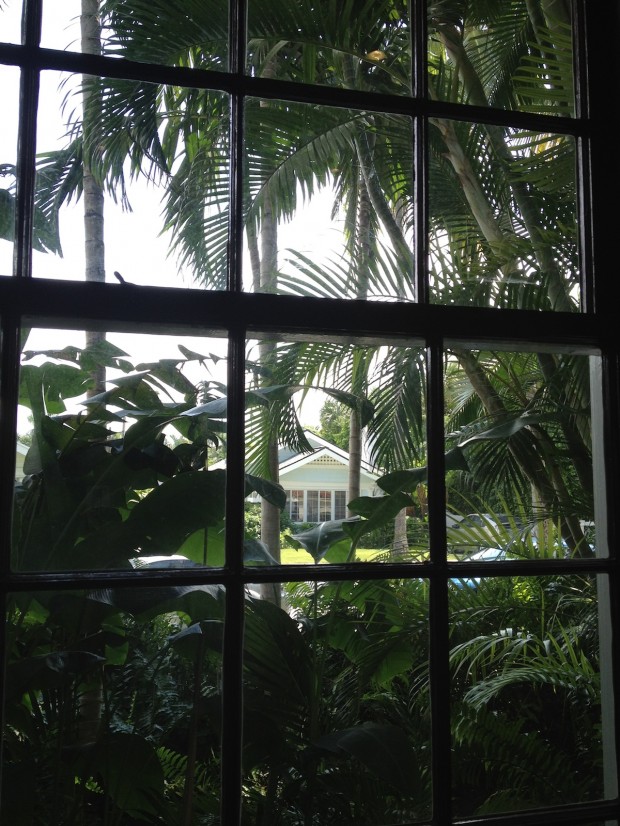 Smoked Salmon Mirroir – Crispy Fingerling chips, chives, creme fraiche, caperberries, salmon roe $20
COBB SALAD
chicken, corn, avocado, tomato, blue cheese
egg, bacon, buttermilk dressing
22.
Croque Monsieur Panini – Grilled Ham and Gruyere on Sourdough with a side of marinated tomato salad – $15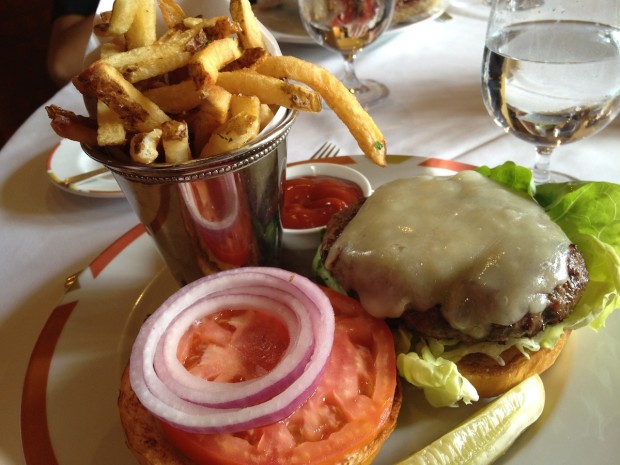 CLASSIC AMERICAN CHEESEBURGER
shiny sheet's "best of palm beach"
20.