Often overlooked, this little restaurant in the heart of Maitland cooks up some of the best dishes from the Korean peninsula. It's located right off of US 17/92 on Horatio Avenue and has decor reminiscent of a past French restaurant that once occupied the space prior.
Their dishes for dinner are excellent and I love their lunch bento specials, too.
Here's 5 things I recommend ordering here at Seoul Garden:

Japchae – Kind of like a Korean lo mein noodle stir fry – this dish consists of veggies, clear buckwheat noodles, and a dash of soy sauce and sesame oil. It's a little sticky, but fun to eat and share as an appetizer.

Kalbi – I think the award for best Kalbi, or Korean marinated beef short ribs, goes to Seoul Garden. Their beef ribs have always been of excellent quality with a nice sweet flavor and char from the grill.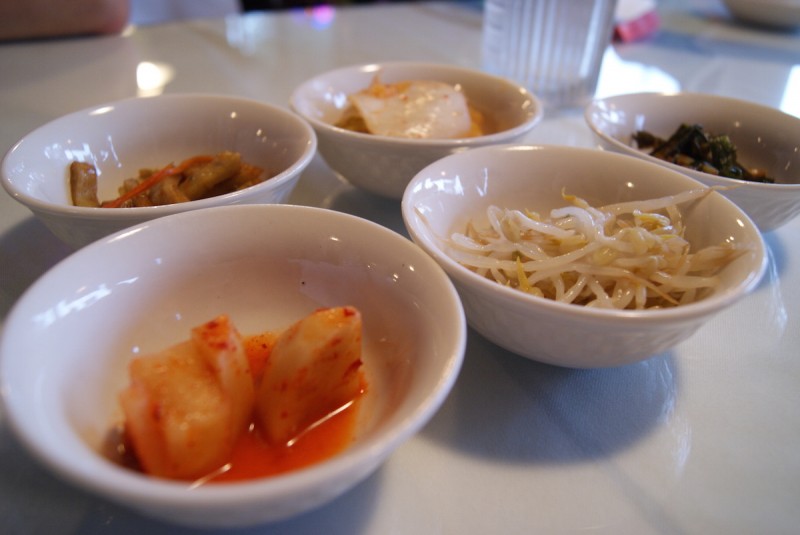 Banchan – These are the Korean side dishes that come when you order a main dish like Kalbi or Bulgogi. The dishes consists of a variety of pickled vegetables and small plates of whatever is made fresh that day – sometimes mashed potatoes Korean style, pickled kimchi radish cubes, or sliced pickled cucumbers, tofu, and more. They're great to provide some spicy, salty, sour complexities to complement your main.

Soon Dobu – Spicy silken tofu soup – this is about an 8 or so on the spice meter, so be ready for some heat in more ways than one – it's served piping hot, too, boiling in a stone cauldron as it arrives to the table. Inside you'll find anything from silky tofu to kimchi and pork or seafood, depending on the variety you choose. Great over rice.

Cinnamon tea – For dessert, this little cup of cool, sweet cinnamon tea with dash of a rice puff is quite the refreshing drink to end the meal.