My sweet tooth was satisfied at Sugar Factory's media event last Thursday. Sugar Factory is located right next to the Orlando Eye on International Drive. One side is a candy store and the other side has a bar and seating area. I heard of Sugar Factory just this year while researching places to visit in Chicago a few months back. Unfortunately I didn't have time to stop by during my trip so as you can imagine, I was ecstatic when I found out Sugar Factory was coming to Orlando, Florida. I got to taste popular drinks, milkshakes, food, $99 ice-cream, and took a bag full of candy home. Extra bonus for parents – these drinks featured here all come virgin for the kiddos!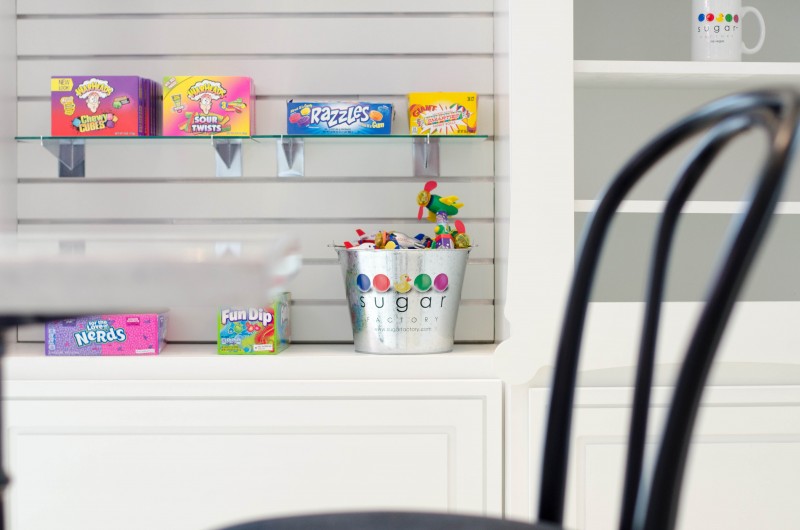 Started it off with the Ocean Blue. Hpnotiq cocktail featuring gummy sharks and dry ice!
Next was the Mai Tai. A Tahitian style drink. Fresh orange and pineapple juices blended with coconut and light rum and then topped with a oat of Dark Myers rum, with dry ice!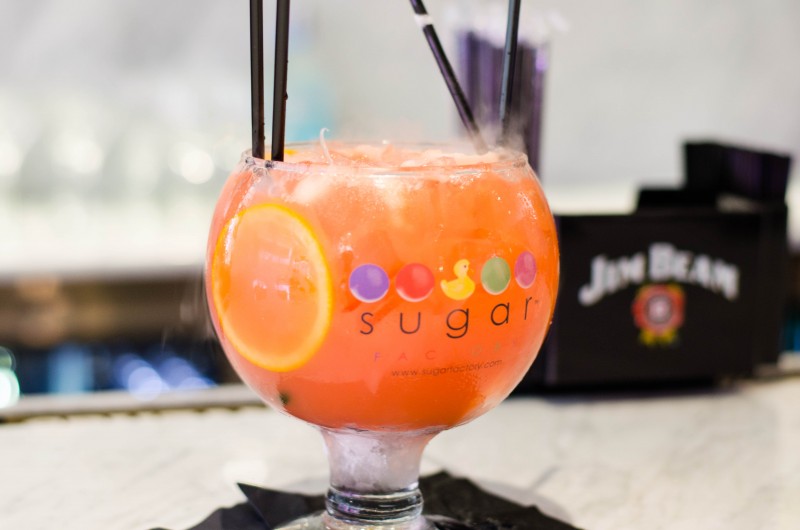 My personal favorite is the White Gummy. A fruity cocktail that was so delicious! Comes with dry ice of course!
Lastly, the most visually stunning, Lollipop Passion. A mix of melon, coconut and pineapple. Garnished with lollipops and dry ice!
Fried Macaroni and Cheese with Tomato Bacon Jam.
Meatballs with Marinara, Fontina Fondue, and Polenta.
Red Velvet Pancakes
From left to right, Chocolate Milkshake, Birthday Cake Milkshake with a candle, and Berry Milkshake with candies.
Sugar Factory's World Famous King Kong Sundae $99. Includes 24 scoops of ice cream, topped with Chocolate and Caramel Sauce, Whipped Cream, Gummy Bears, Waffle Cones, Oreo Crumbles, Brownie Chunks, Chocolate Chips, Bananas, Toasted Marshmallows, Reese's Pieces, Chocolate Chip Cookies, Giant Lollipops, and sparklers!
By Gina Nguyen