King Bao is holding court in the former Raphsodic Bakery location at 710 N. Mills Ave, serving up tasty little Taiwanese style Gua Baos with an Asian fusion flair. Gua bao also known as steamed bao, is a Taiwanese snack food consisting of a slice of meat and other condiments sandwiched between flat steamed bread.
The menu here is pretty budget friendly, with vegan and vegetarian baos starting at $3.00 and going up to $3.75 for seafood bao. Tater tots are also a popular item here and there is even a section for dessert bao, filled with ice cream and nutella bananas.
My favorite bao here has got to be the Hogzilla, the pork belly bao served banh mi style with pickled carrots, daikon radish, honey roasted peanuts, and cilantro.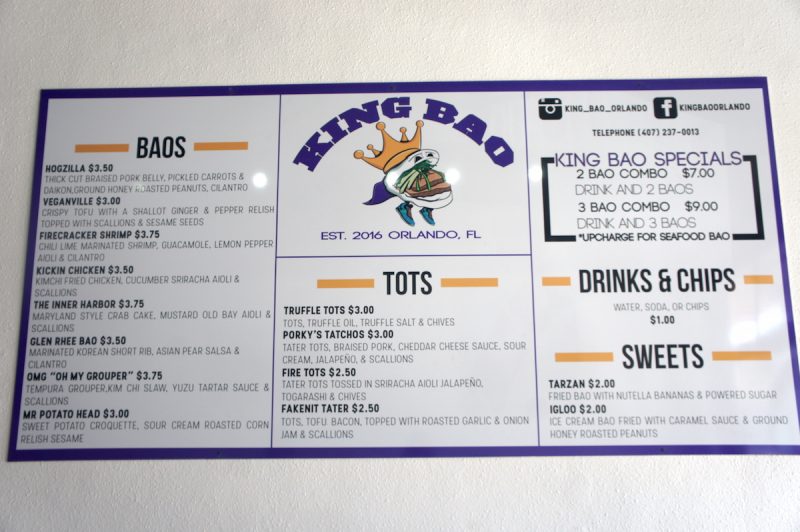 King Bao
https://www.facebook.com/kingbaoorlando/
Address: 710 N Mills Ave, Orlando, FL 32803, United States
Hours: Open today · 11:30AM–10PM
Phone: +1 407-237-0013