The Flame Broiler invites us to a location in Downtown Orlando. They are known for serving simple, healthy food at an affordable price. In Downtown Orlando, The Flame Broiler family is very tentative and kind to all guests who enter their doors.
The first location opened in 1995 in California by Young Lee. As of 2009, Mr. Lee began to give back by feeding the homeless as well as sponsor children in need. He is committed to sponsoring 2 children per location that opens. As of 2016, there are 180 The Flame Broiler Restaurants found in California, Arizona, Florida, Nevada, and Oklahoma.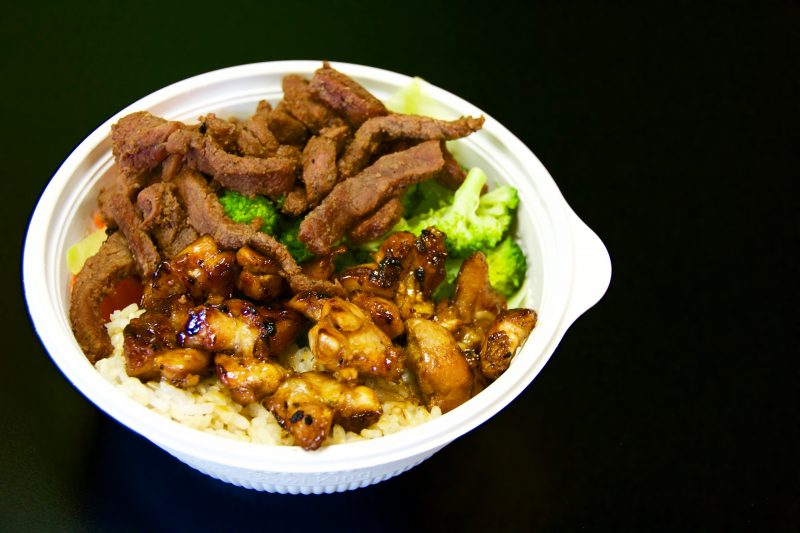 Starting at only 140 calories, guests can choose from a base of white or brown rice or can forego rice altogether and opt for all freshly blanched vegetables (broccoli, carrots, cabbage) which is topped with your protein of choice (certified Angus beef, all-natural chicken or organic charbroiled tofu) and chopped green onions.
For an added flavor kick, guests can top their bowls off with its proprietary hot sauce made with cayenne peppers or their Korean BBQ inspired Magic Sauce. The Flame Broiler uses no dairy, trans-fat, skin, fryers or HFCS.
The Works Bowl with brown rice — consists of vegetables, beef, and chicken. The chicken and beef are delicious and well seasoned. The beef is slightly tough, but it is a better alternative than being too chewy. The vegetables are steamed and I find them to have great texture for my liking.
The Chicken Bowl with white rice — the chicken is tender and flavored well. The rice is nicely made.
The Tofu and Vegetable Bowl with brown rice — the tofu is soft and nicely flavored like the chicken.
For more information, please check out The Flame Broiler.
Address: 54 W Church St, Orlando, FL 32801, USA