On Tues., March 21, The World's Largest Wine Dinner took place simultaneously across all 244 Carrabba's restaurants in celebration of its new wine menu. In a single evening, this four-course wine pairing dinner featured:
7,000 guests
4,000 uncorked bottles of wine
28,000 dishes
The dinner consisted of selections from the restaurant's new wine list, which features 42 distinctive wines curated by Carrabba's sommelier Brittany Deloach. The list includes three new varietals, four new appellations, pairing suggestions and flavor profiles for each varietal to guide guests.
"Our guests love to explore new and exclusive dining experiences, and there's no better way to celebrate the spectacular new selections on our wine list than by gathering together for the World's Largest Wine Dinner," said Carrabba's sommelier Brittany Deloach. "We want to inspire guests to try new wines but – even better – we hope they will be inspired to try new dishes, as well."
For $40 per person, guests of the World's Largest Wine Dinner experienced a four-course menu featuring made-from-scratch dishes created by head chef Jay Smith with Deloach's hand-selected wine pairings, including: Chloe Pinot Grigio (Italy), Pieropan Soave (Italy), Sequoia Grove Cabernet Sauvignon (Napa Valley) and Joel Gott Zinfandel (Calif.).
The grilled eggplant and hazelnut-crusted goat cheese added a nice touch to the common greens of the Insalata Fiorucci. This course paired well with the Chloe Pinot Grigio from Northern Italy. This wine is classically crisp and refreshing.
The pasta has a wonderful spicy touch from the Italian peppers in this Calabrian Cavatappi. The basil is a nice touch with the creamy burrata. You can never go wrong with creamy burrata present. This dish is paired with Pieropan Soave from Italy. The wine dates back to the early 1800s and balances well with the spices of the dish.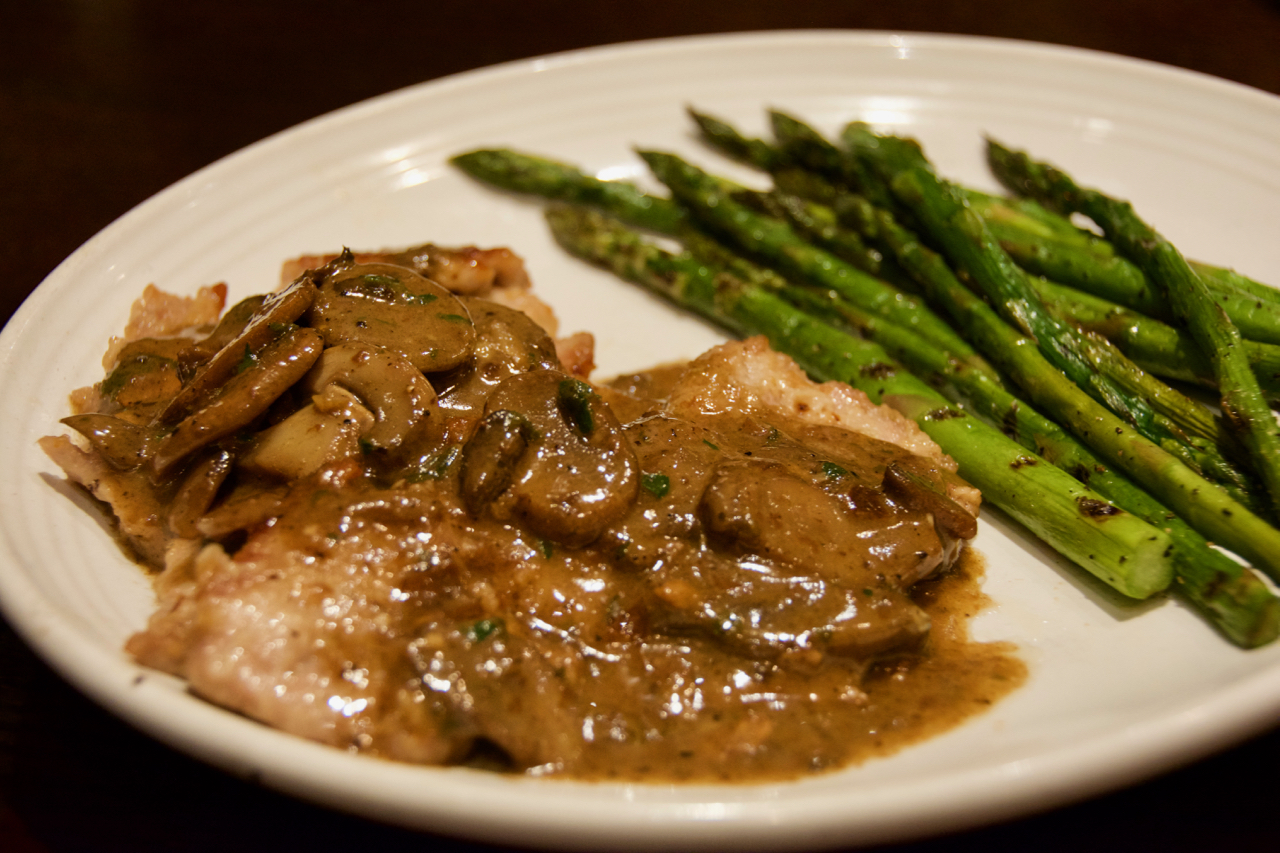 Veal Marsala is topped with mushrooms that were slightly more salty than desired. However, the veal itself is very tender and seasoned well. Paired with the Sequoia Grove Cabernet Sauvignon from Napa Valley, California to emphasize finesse and balance, but it matches well with the veal and Lombardo Marsala wine sauce.
The Tuscan-grilled sirloin is topped with mushrooms and the Lombardo Marsala wine sauce similar to the veal. It is made medium, but can be adjusted according to your desires. This dish is also paired with the Sequoia Grove Cabernet Sauvignon from Napa Valley, California.
Sogno Di Cioccolata "Chocolate Dream" is a rich fudge brownie with chocolate mousse, fresh whipped cream and chocolate sauce. The colder this dish is, the better it will be. The Joel Gott Zinfandel from California was smooth and matched with the dessert. This Zinfandel is not as bold as the Cabernet Sauvignon.
While the World's Largest Wine Dinner is the official launch of the new wine menu, Carrabba's will continue to introduce its new wine offering through a limited-time collection of Food & Wine Festival menu features, including:
Interesting Gems – New, seasonal selections that allow guests to experience new and notable wines, some of which are exclusive to Carrabba's; the first edition features Pieropan Soave (Italy) and CasaSmith Barbera (Washington).
Festival of Wine Flights – This wine-tasting experience allows guests to explore wines from around the world paired with a small plate. Guests choose from three flights.
Signature Pairings – A special menu section that provides wine-pairing recommendations for Carrabba's made-from-scratch entrées.
Although this event has passed, many wine dinner events are to come at Carrabba's Italian Grill for your enjoyment.