Texas de Brazil is an authentic churrascaria featuring a continuous dining experience that blends the unique culture of Brazil with the generous hospitality of Texas. Founded as a family-owned business in 1998, Texas de Brazil now has 53 domestic and international locations.
The menu features a vast selection of grilled meats, a 50-item salad area and a la carte dessert selections.
Warm sides include baked cinnamon bananas, which taste like warm apple pie.
The pork parmesan is cooked well and has a nice flavor. In my opinion, the chicken parmesan is more salty than the pork.
The bacon wrapped chicken is cooked well as the bacon is crispy, while the chicken is tender. The fattiness of the bacon adds flavor and juices to the chicken.
Filet mignon wrapped in bacon has a nice texture all around, but the bacon makes this item super salty.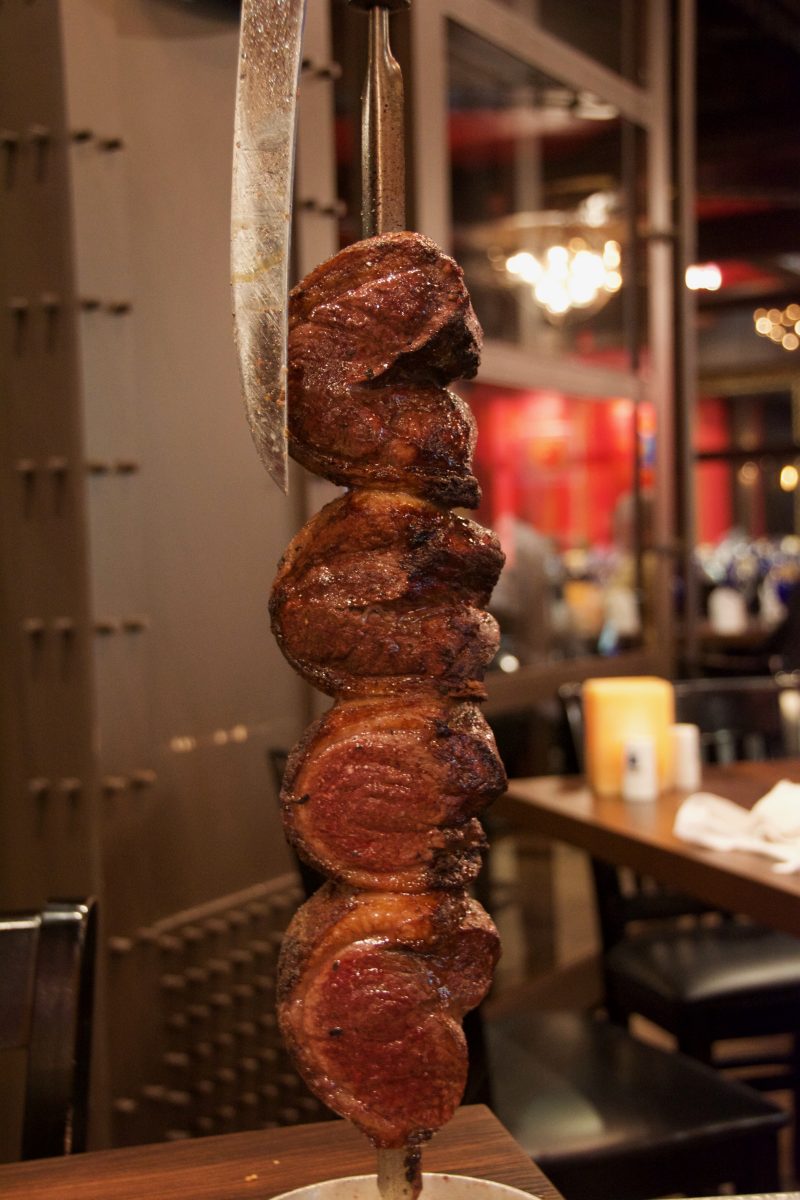 The garlic picanha has a nice crispy coat with a tender center.
The lamb shank is gamey when the outer layer is received. It is a different flavor from an inner layer cut, which tastes more mineral-like.
Filet mignon plain without bacon has great flavors and you can taste the smokiness.
The plain filet mignon is my absolute favorite dish at Texas de Brazil and would come back for this alone.
The Brazilian sausages had flavors similar to a New Orleans flavor. There were notes of salt, garlic powder, paprika, black pepper, onion powder, cayenne pepper, oregano, thyme, and red pepper flakes evenly blended.
The service at the Orlando Texas de Brazil was lovely as everyone was friendly and attentive. The servers make sure you enjoy the dishes cooked to your desired preference with how well you prefer your meats to be cooked. Everyone had a lighthearted smile and acted as a family at Texas de Brazil.
For more information to plan your visit, please check out the Texas de Brazil website: http://www.texasdebrazil.com.