My sister and I got to meet Food Network Chef Roberto Treviño from Iron Chef America (he battled against and beat Mario Batali) at his new restaurant El Buda on Church Street and we enjoyed trying some of his delicious and flavorful Latin-Asian food that he prepared for us.  Chef Roberto Treviño's concept of blending two cultures together is so unique and the fusion of flavors in all of his dishes were all on point, I really appreciated and loved it.  Overall, I give five stars to the food, service, ambiance, and the entertainment at El Buda.  You must check them out next time you are in the Downtown Orlando area.
El Buda has a Daily Happy Hour from 4-7pm and includes 2 for $5 Draft Beers, $9 Craft Cocktails (they are normally $11 and feature top shelf liquors) and$5 Sangria. 
Sunday Brunch (Saturday coming soon!) is from 
11am – 4pm.  
$22 Brunch includes unlimited top shelf mimosa and top shelf craft cocktails. 
Guava Gelee Gimlet. They offer nightly drink specials at "The Cellar" downstairs, a speakeasy type atmosphere. 
Herame Con Coco
Pork Dumplings
Duck Nachos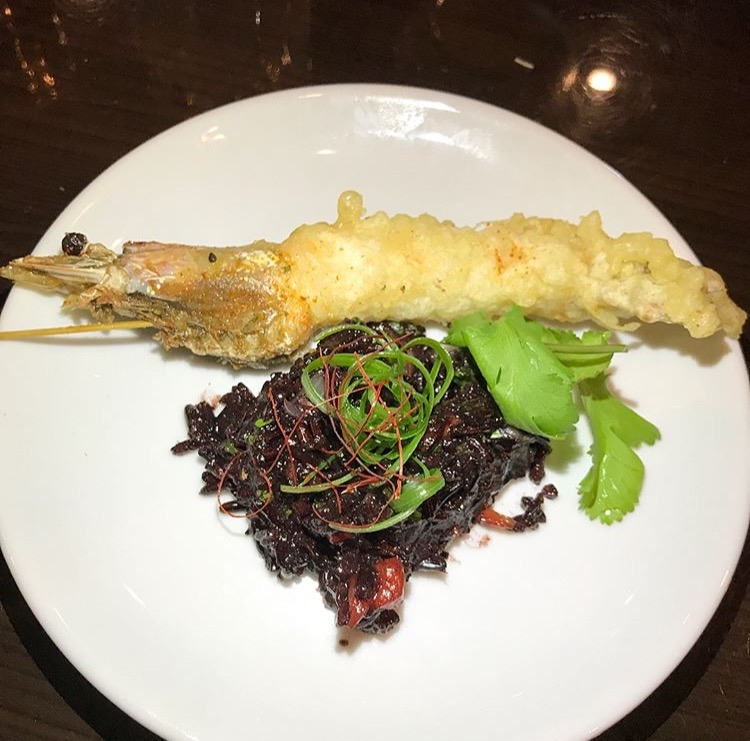 Prawn Tempura with Forbidden Rice
Ho Fun with Grilled Churrassco
Peking Style Duck Confit with Scallion Pancake and Seasoned Vegetables
Churro
Be sure to check out El Buda – Downtown Orlando soon!  You will love it!
El Buda
116 W Church St, Orlando, FL 32801