Fun times at Adobe Gila's run Tuesday-Sunday at Pointe Orlando with their indoor and outdoor bars as well as live music.
We started our journey on their menu with their Hand Crafted Guacamole made fresh to order from rice avocados and their freshest ingredients. Although the menu says the same words, each word rings true in my opinion.
The Brisket Sandwich, served with french fries, is absolutely flavorful. Make sure to try the brisket on its own, which you'll taste the smokiness of the delicious brisket. This is my favorite item on the menu.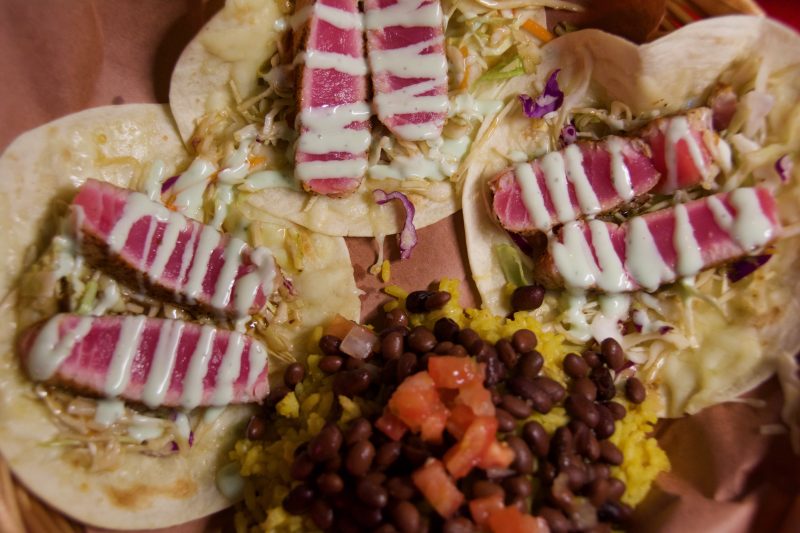 Ahi Tuna Tacos with a drizzle of cucumber wasabi sauce, served with yellow rice and black beans. The ahi tuna is seared nicely and the cucumber wasabi sauce adds an interesting and smooth touch to the dish. If you're not a fan of wasabi, this sauce may not be your favorite; however, it may grow on you.
Chorizo Burger is one of the many unique Gila Burgers on the menu, served with seasoned french fries. This Chorizo Burger is a grilled burger topped with spicy chorizo, Pepperjack cheese, lettuce, and pico de gallo. The burger is very tender and moist even if it was served to us well done.
When at Adobe Gila's, you should try their pork. We decided to have it as our protein with the fajitas. It's prepared with Mojo sauce with grilled peppers and onions. Lettuce, fresh pico de gallo, cheese, and tomatoes are on the side for you to wrap on your own with flour or corn tortillas. The pork is flavorful and moist. No regrets in picking this option as our protein!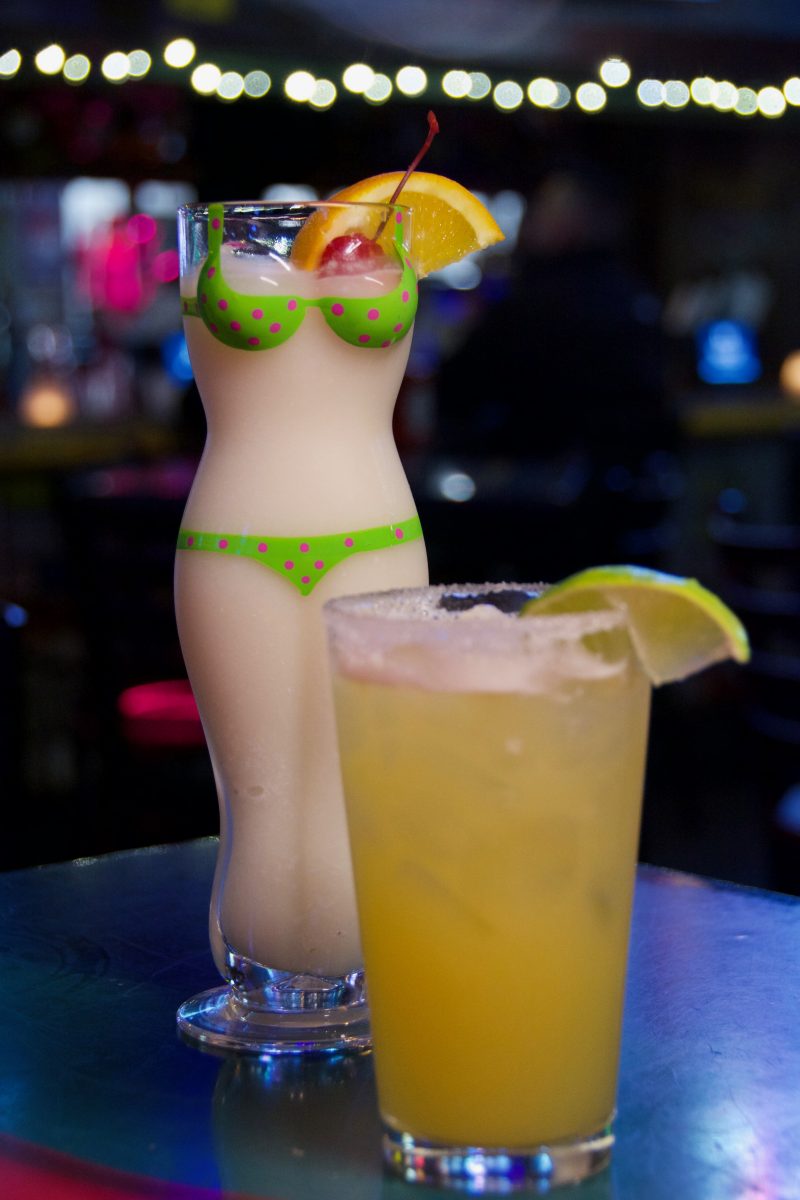 Don't forget to order a drink with your delicious food. How about a Coconut Margarita or Adobe Colada? The Adobe Colada, among other Bikini Drinks, at Adobe Gila's will come with a festive souvenir glass you are able to keep!
For more information, please visit Adobe Gila's.