We were invited to check out Steak on Fire located on Sand Lakes Road's Restaurant Row, neighbors to Vines Grille & Wine Bar.
Steak on Fire is a Brazilian steakhouse that serves sandwiches and plates in a fast-casual environment.  It's counter service, so you order at the register and they deliver your food to your table–but the food is of a sit-down restaurant quality.  They also offer complimentary guest Wi-Fi which came in very handy while we were waiting for our food to arrive.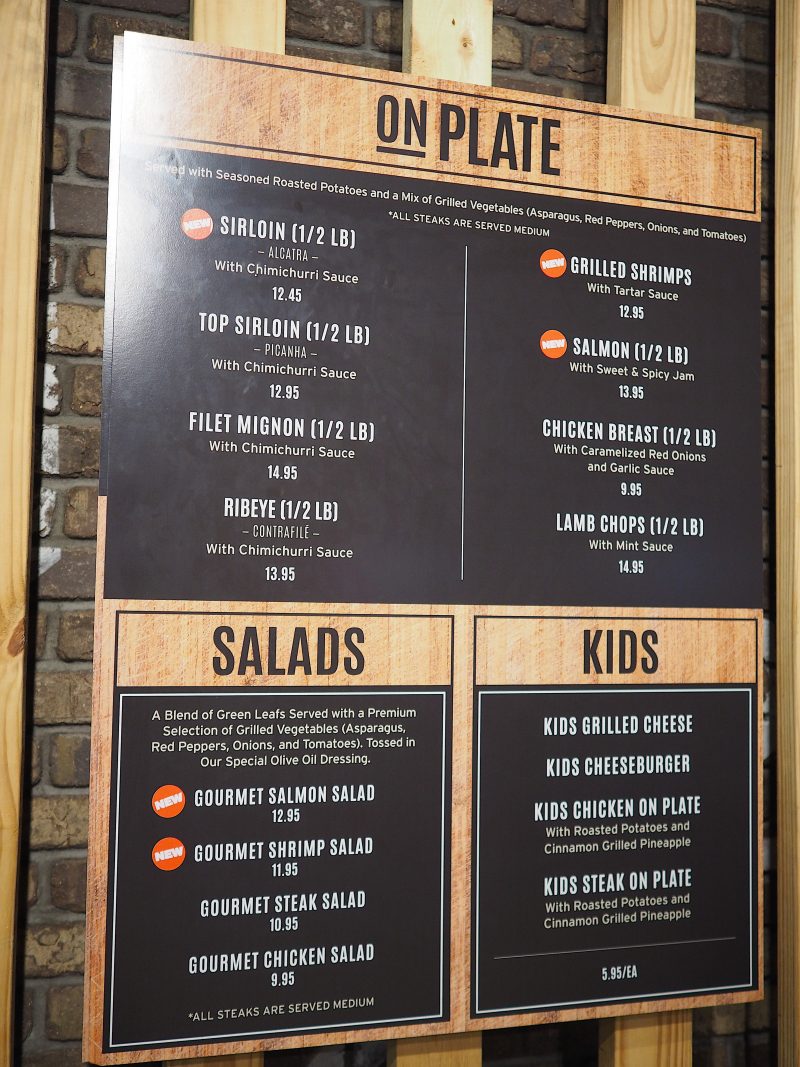 Filet mignon with chimichurri sauce, roasted vegetables and potatoes.  Great flavors.  Every bite was perfectly seasoned.
Grilled shrimps with a delicious tartar sauce, roasted vegetables and potatoes.  It was the best grilled shrimp & tartar sauce that I've ever had!  So juicy and the flavors were on point.
Steak on Fire
7541 Sand Lake Rd, Orlando, FL 32819
(407) 440-232
steakonfire.com